Carmen 1808 - Costumes for Gypsies and Soldiers
02.11.2018
As promised in an earler post, I have photos to share of seductive gypsies and handsome men in uniform. The sheer scale of this production - seventeen cast members with assorted changes needing to be sourced/made in three weeks - meant that I did not have time to produce drawings as I did for Heartbreak House. There was, of course, an initial moodboard :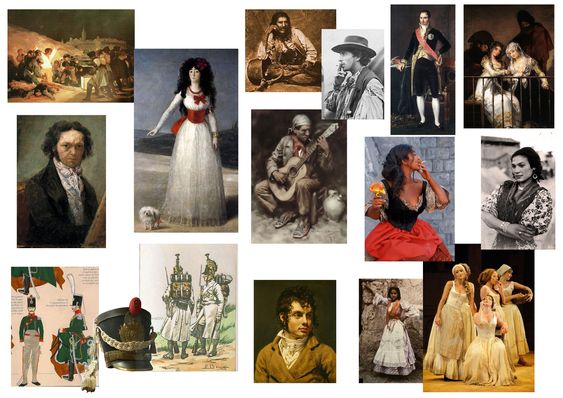 I'm sure I have mentioned before how much I enjoy the hunt for inspiring images and the juggling of them into some kind of coherent reference collage.
As you may have gathered from the research, our story was relocated to a Spain occupied by Napoleon's forces during the Peninsular Wars of the early 19th century. It was in part narrated by Fransisco Goya, whose observations of the horrors of the campaign led him to abandon society portraits and produce increasingly dark and disturbing images culminating in his print series "The Disasters of War" :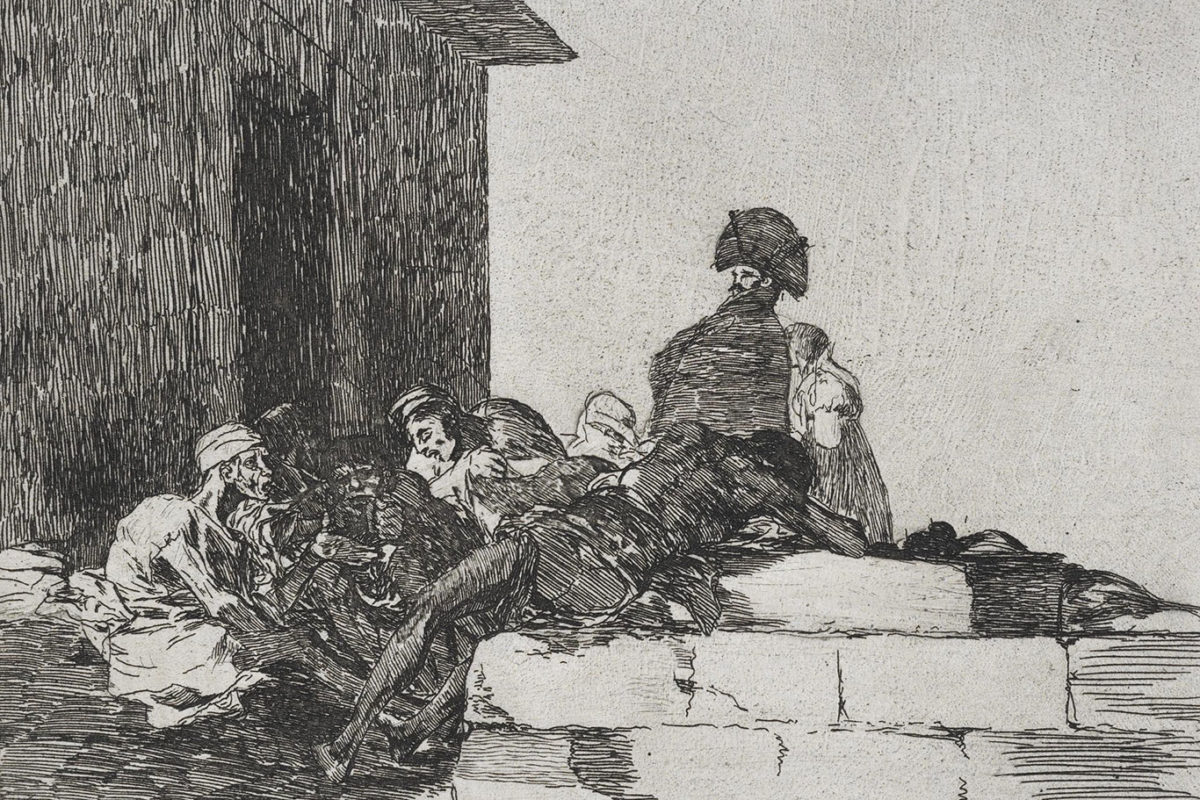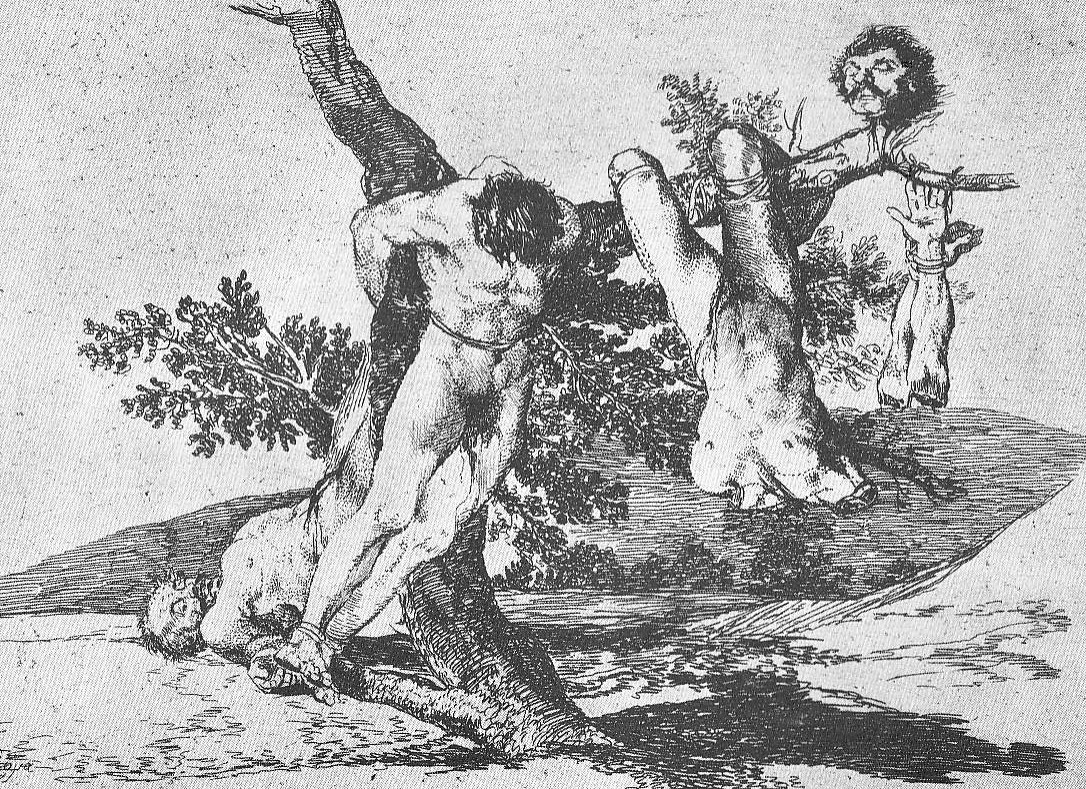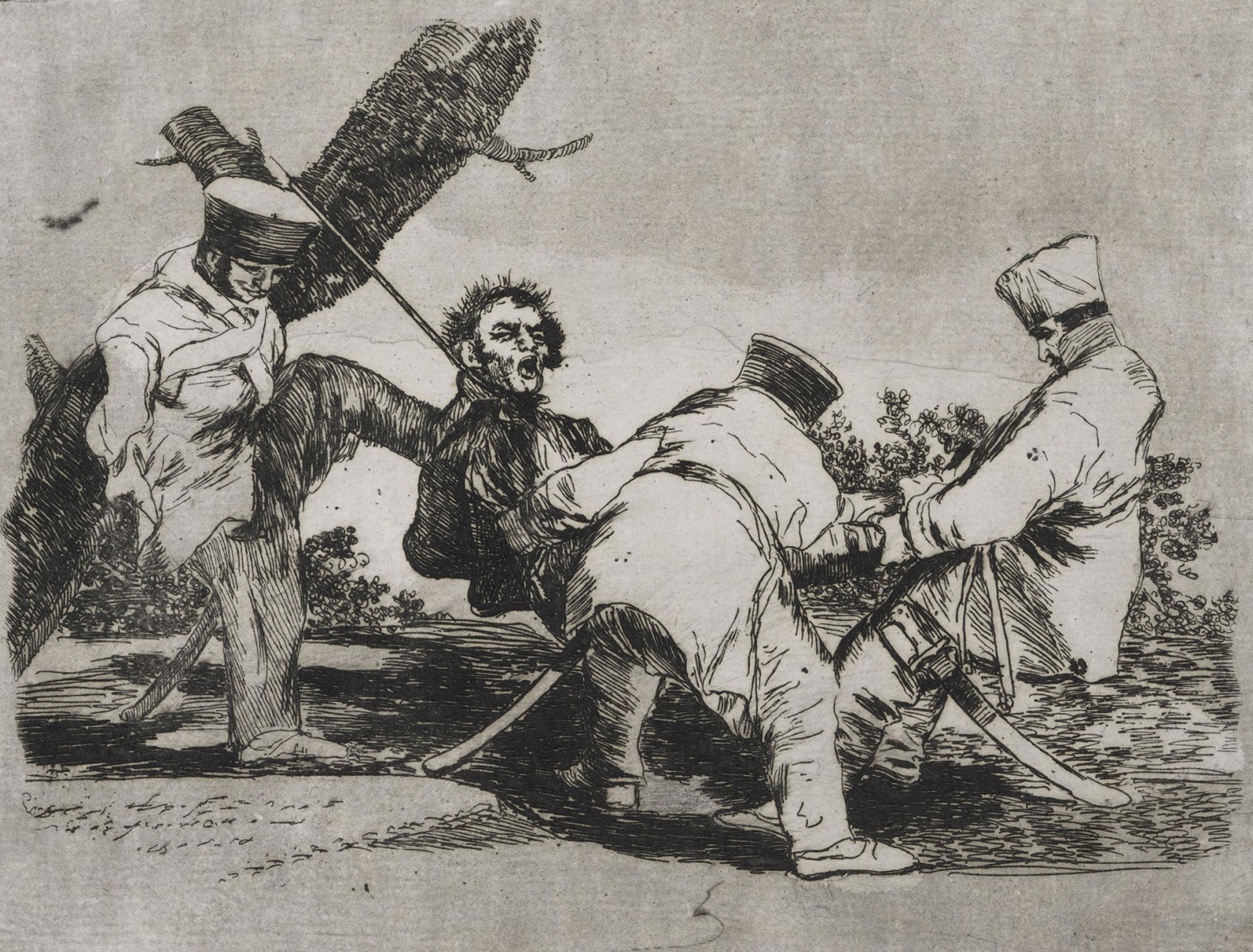 With this in mind, along with the fabulously grungy set by Justin Williams and moody lighting by Ben Jacobs, the costumes needed to look as un-costumey as possible whilst allowing Carmen to be an irresistable seductress.
An added complication was the casting of our leading man - a Spanish soldier rather than bullfighter in our world - who just happened to stand 6'7" tall. Have you ever tried to hire a uniform for someone that height? Let me save you the effort and tell you now - they don't exist. The only answer was to build both Spanish officers' outfits.
So it was that I barely escaped from my workroom - but I think it was worthwhile. Judge for yourself from these photos by Scott Rylander: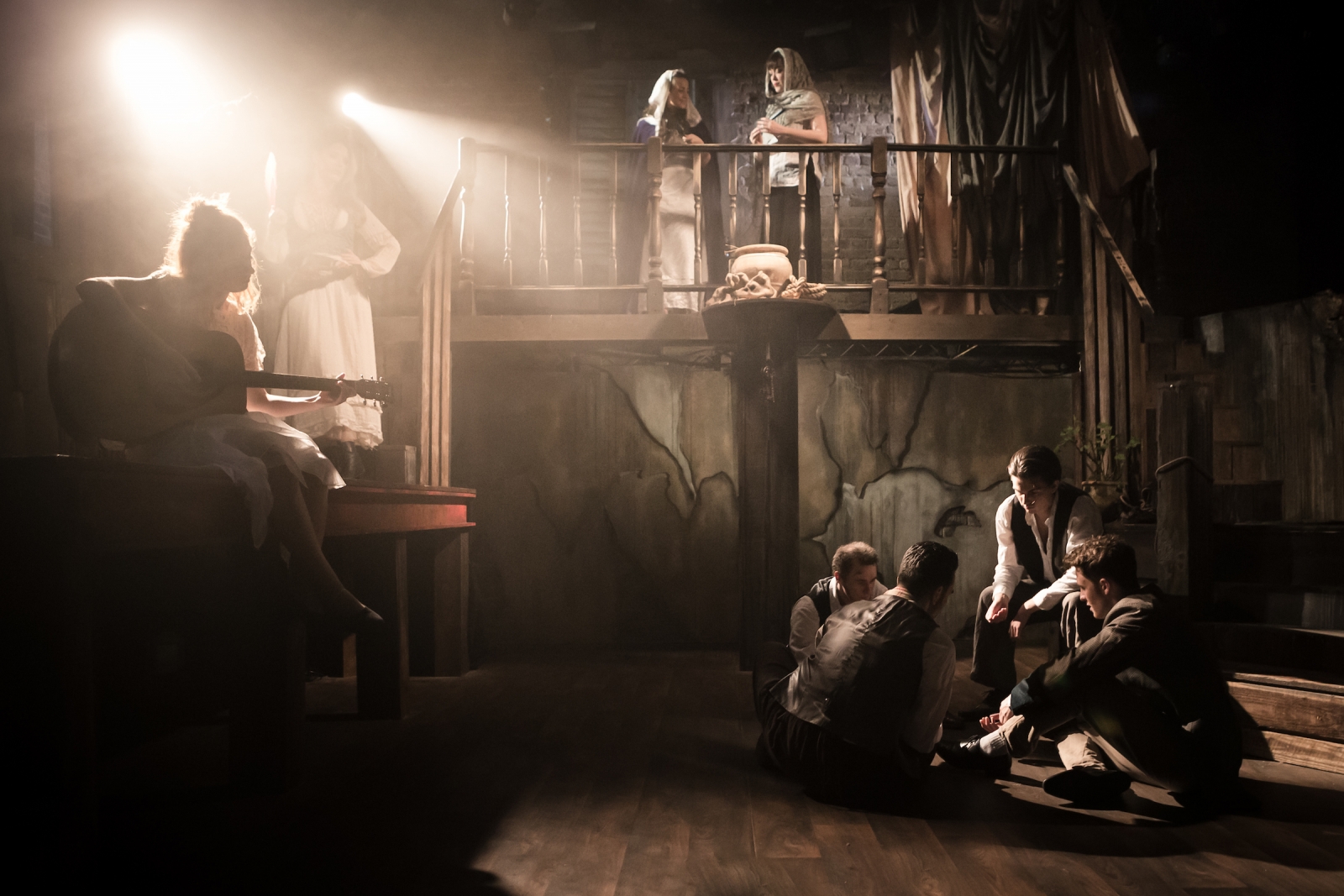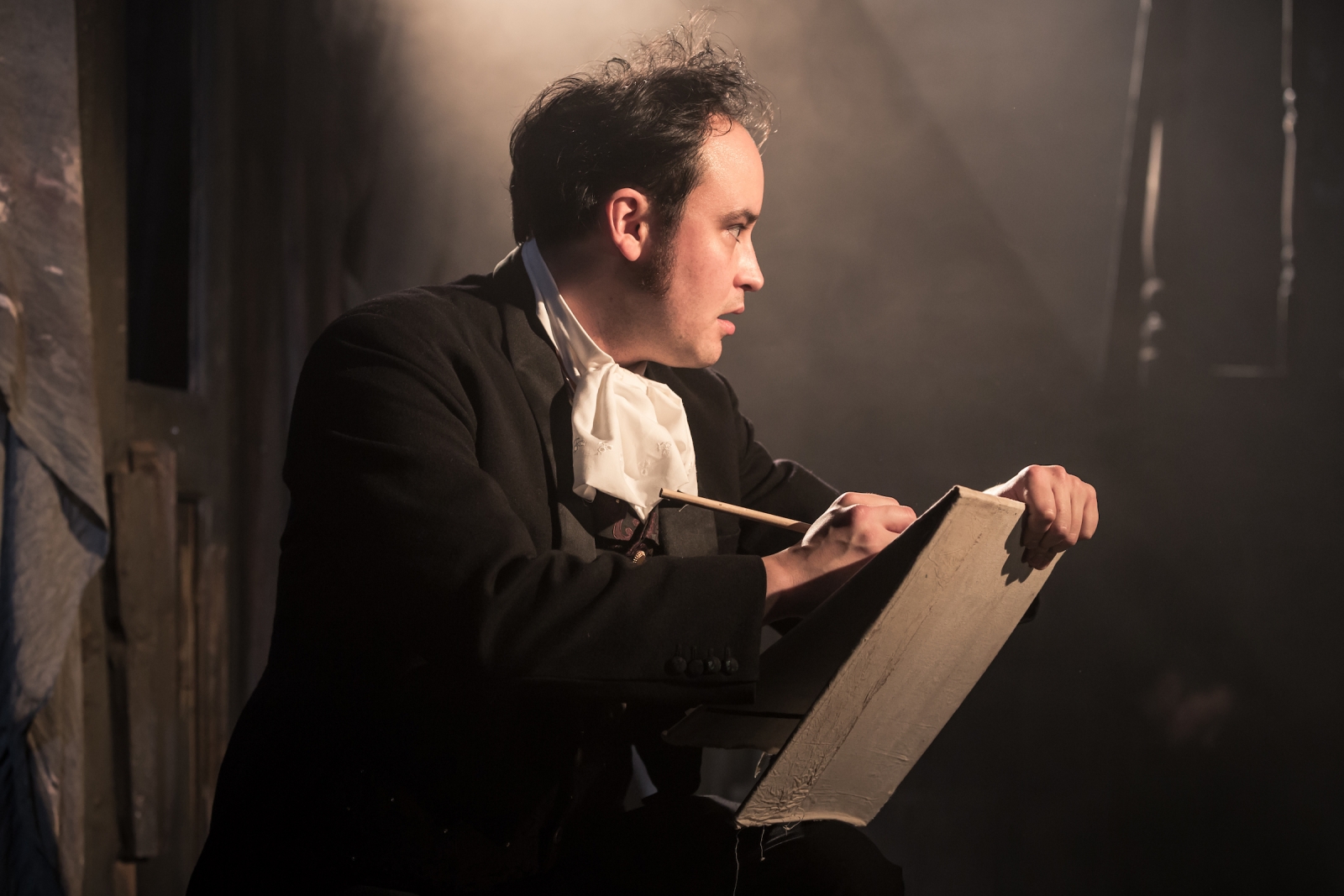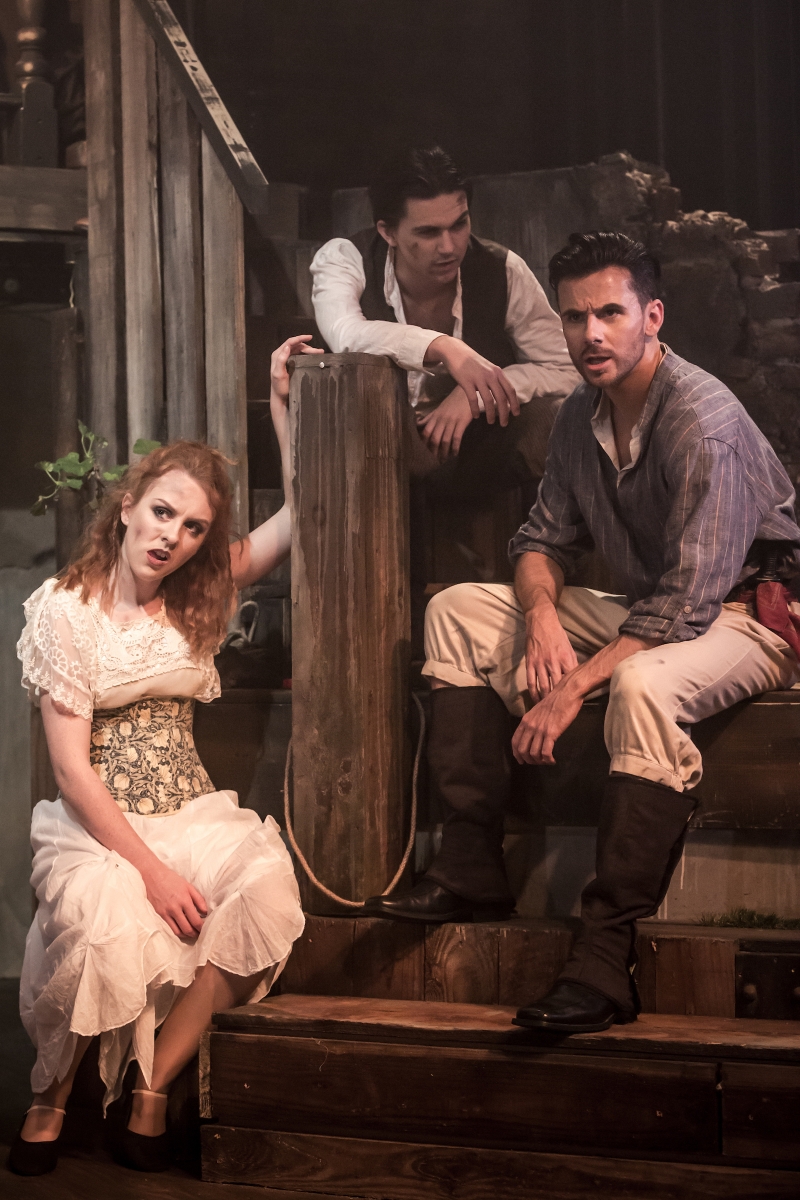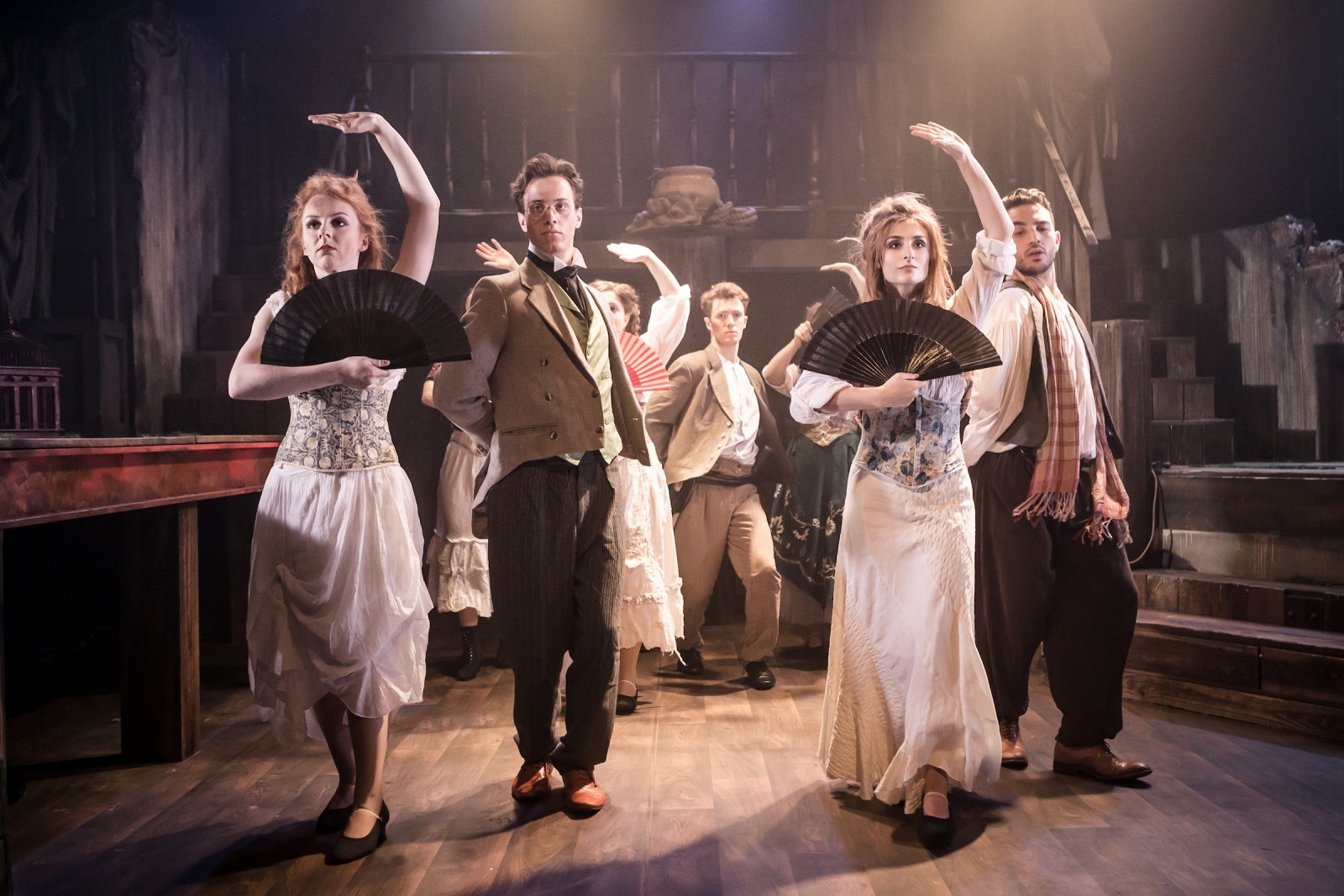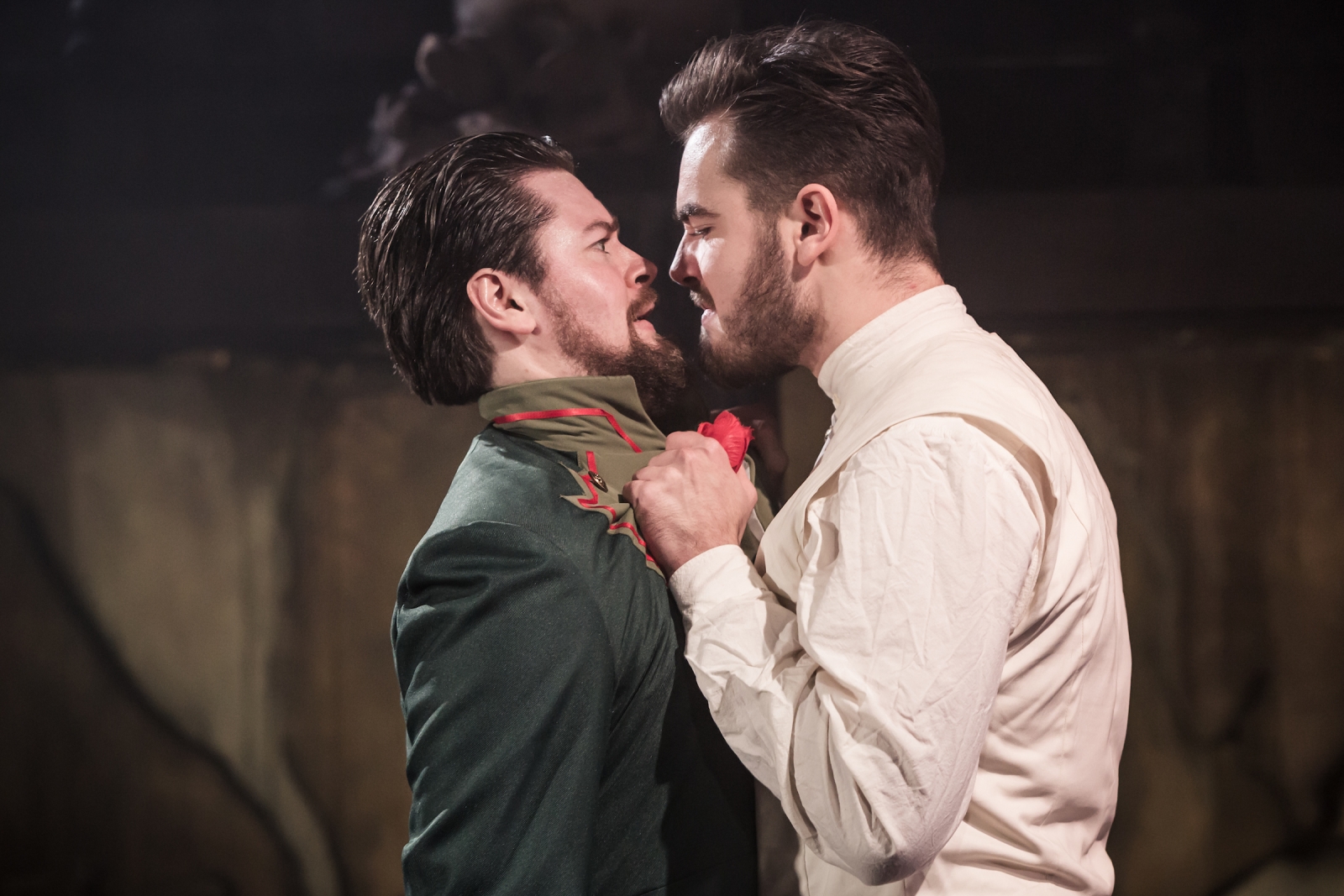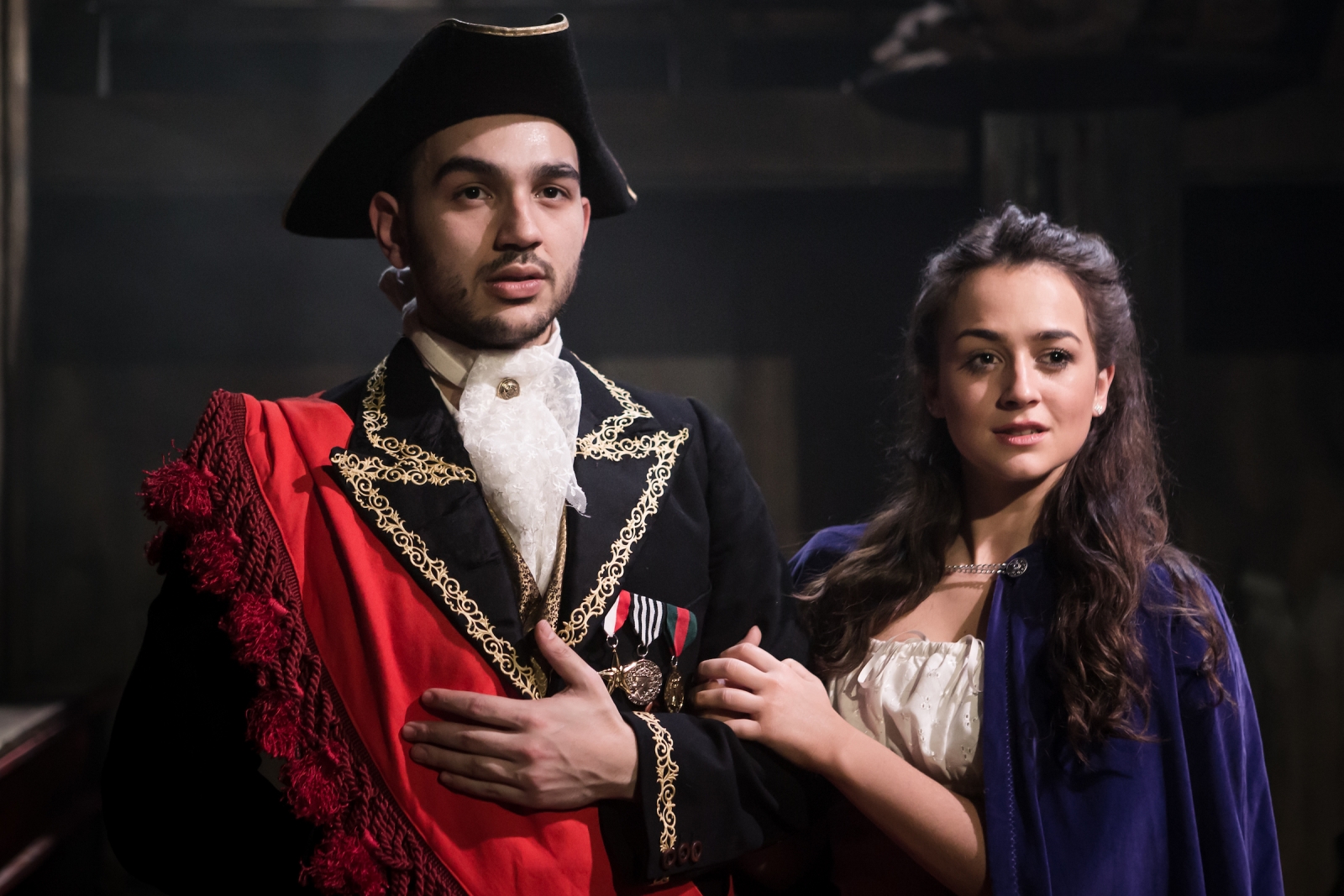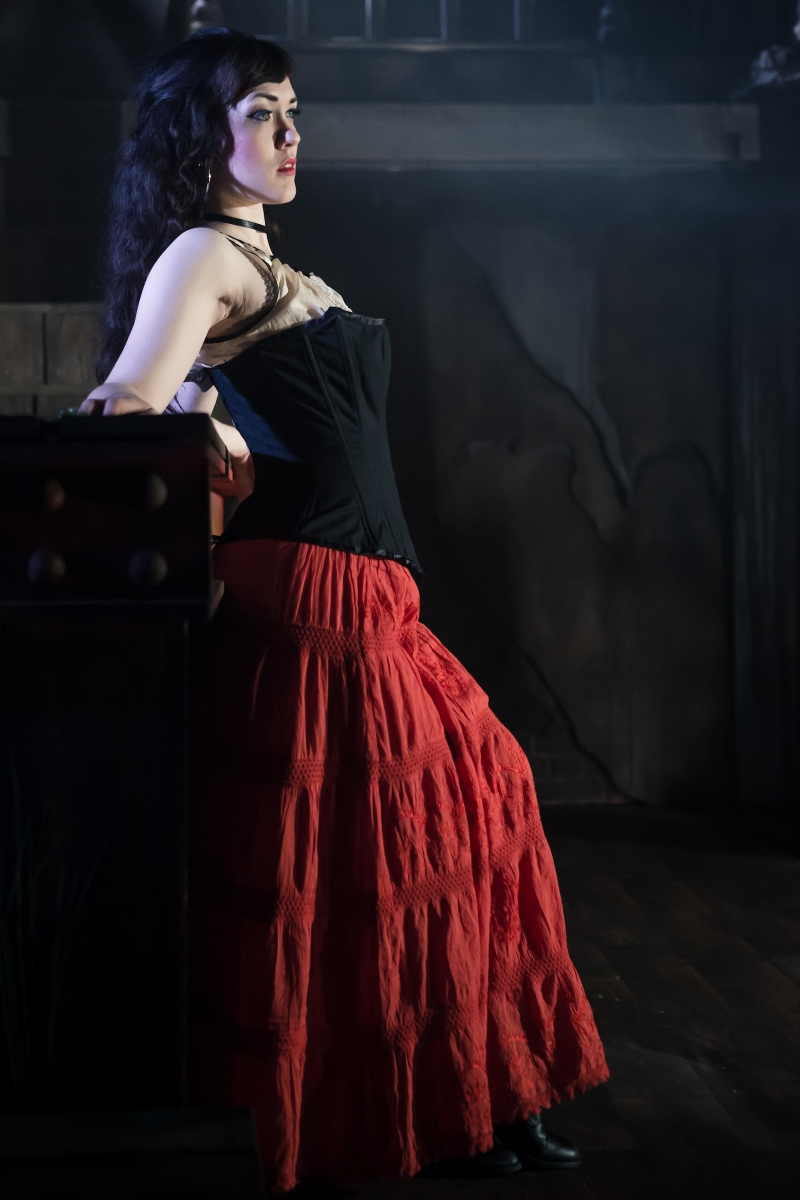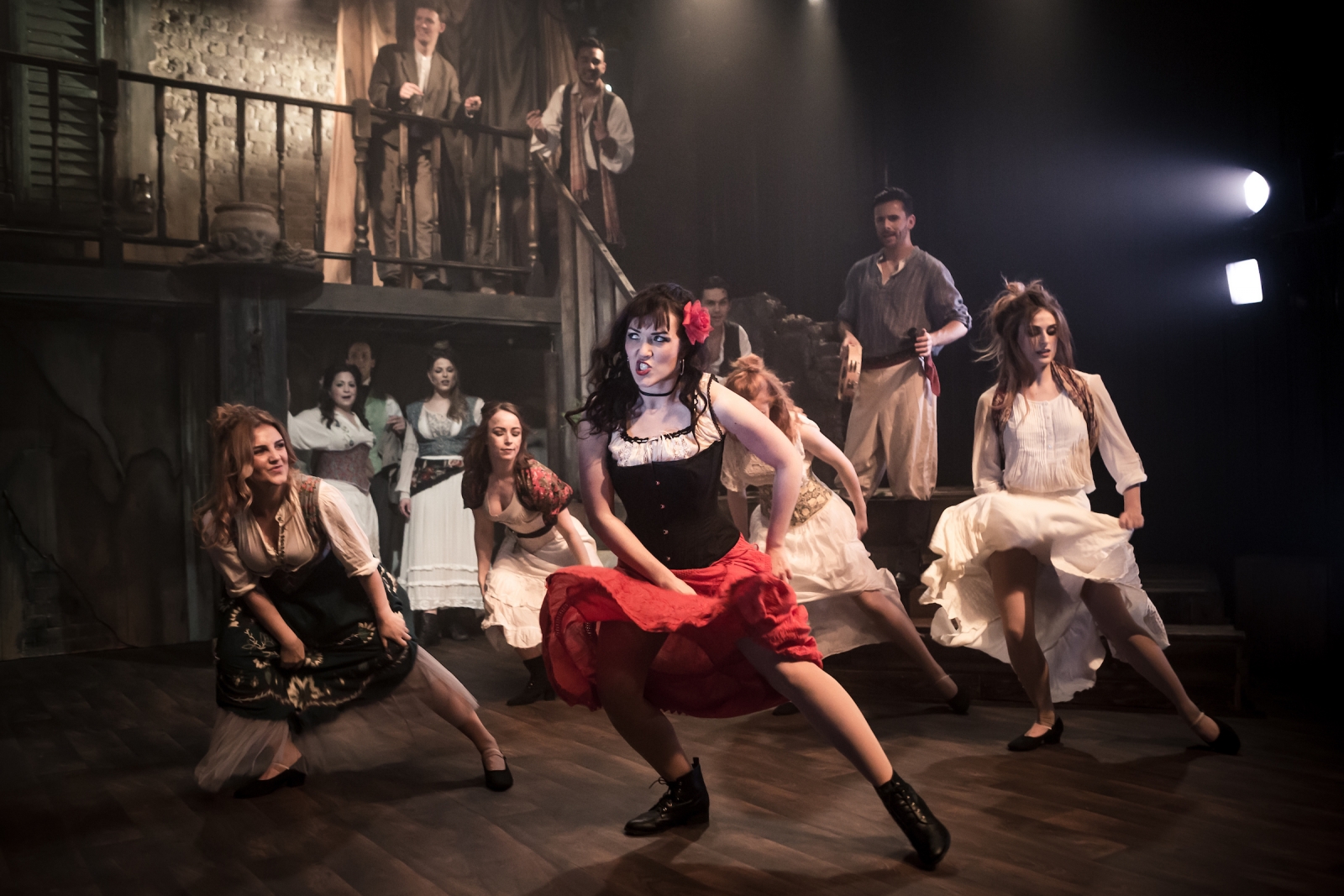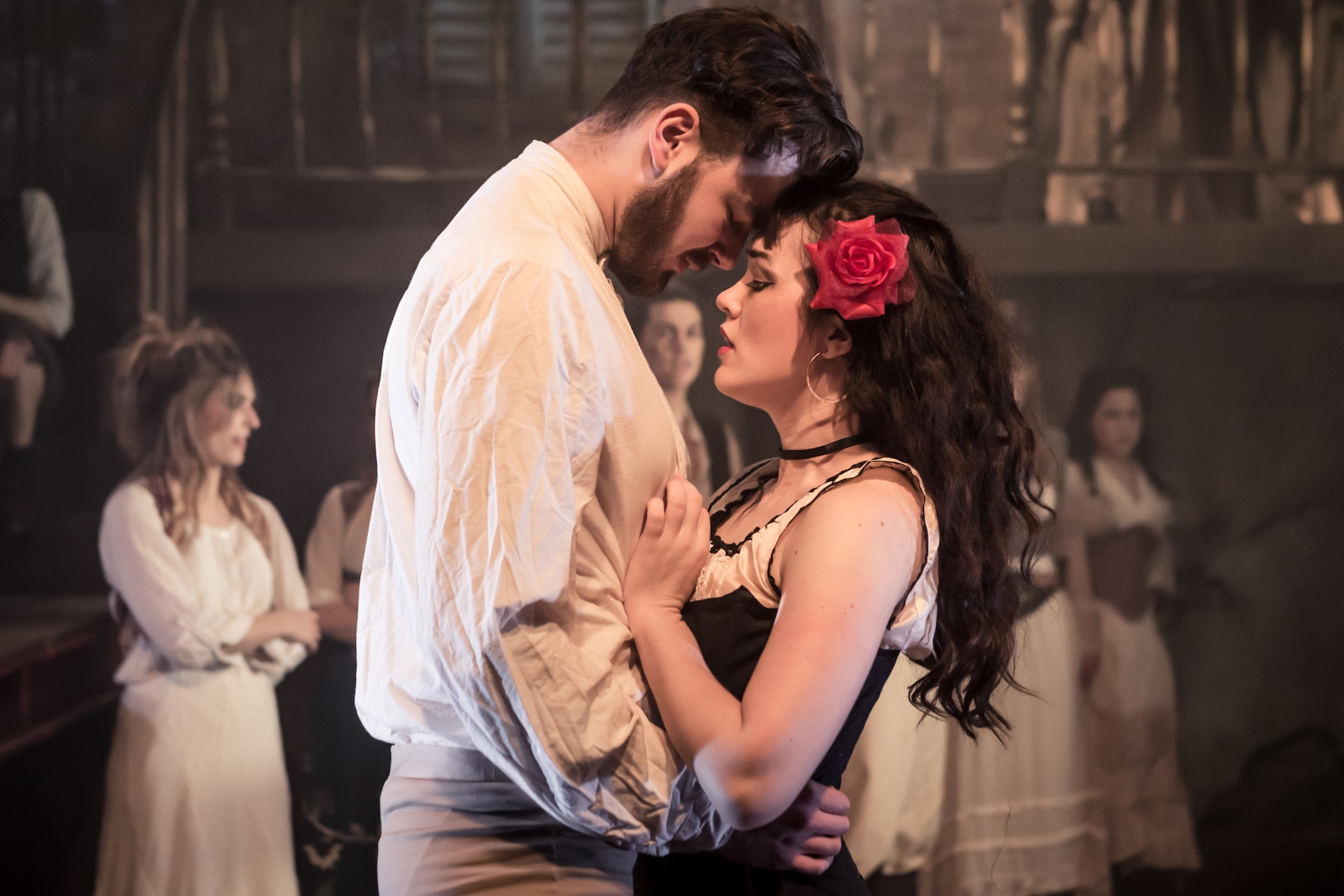 And last of all, our homage to El tres de mayo de 1808 en Madrid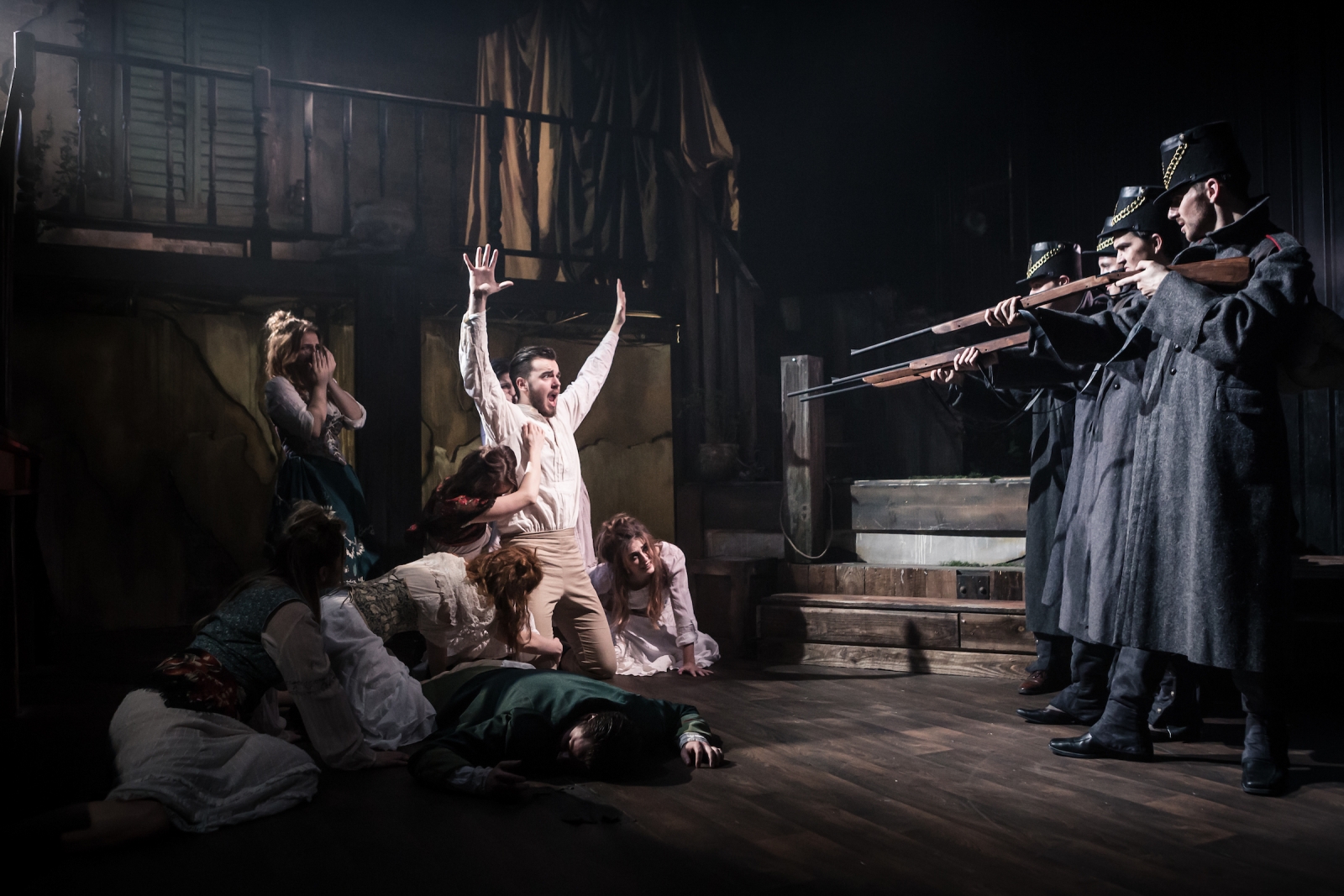 So, another project crossed off the list and just one more production in this first theatre season of 2018. I have promised myself a week off (at least, a week away from my sewing machine) before beginning to grapple with The Cherry Orchard. The rest of Sunday will be devoted to curling up on my chaise with a good book and a glass of wine - tomorrow I break out the paint brushes...