A Meander into Journal-land (Part Two)
02.24.2015
Once more unto the journal, dear friends, once more....
Continuing to follow the Journal 52 path, the prompt was "Windows". What thoughts and images does that conjure up? Framed views onto a garden, or looking from the outside into a house. Eyes as the windows of the soul, perhaps? I toyed with the notion of looking in on a scene of foul play a la Miss Marple on the 4.50 from Paddington (aka What Mrs McGillicuddy Saw to our American cousins), or a panoramic view of a country house with all its windows allowing views into the goings-on in various rooms (something like a cross between Cluedo & the sleeve of Led Zeppelin's Physical Graffiti). Perhaps they are lines of enquiry to pursue in the future..... For in the end, I was much taken by the look of portholes & from there it was but a short leap to steampunk airships.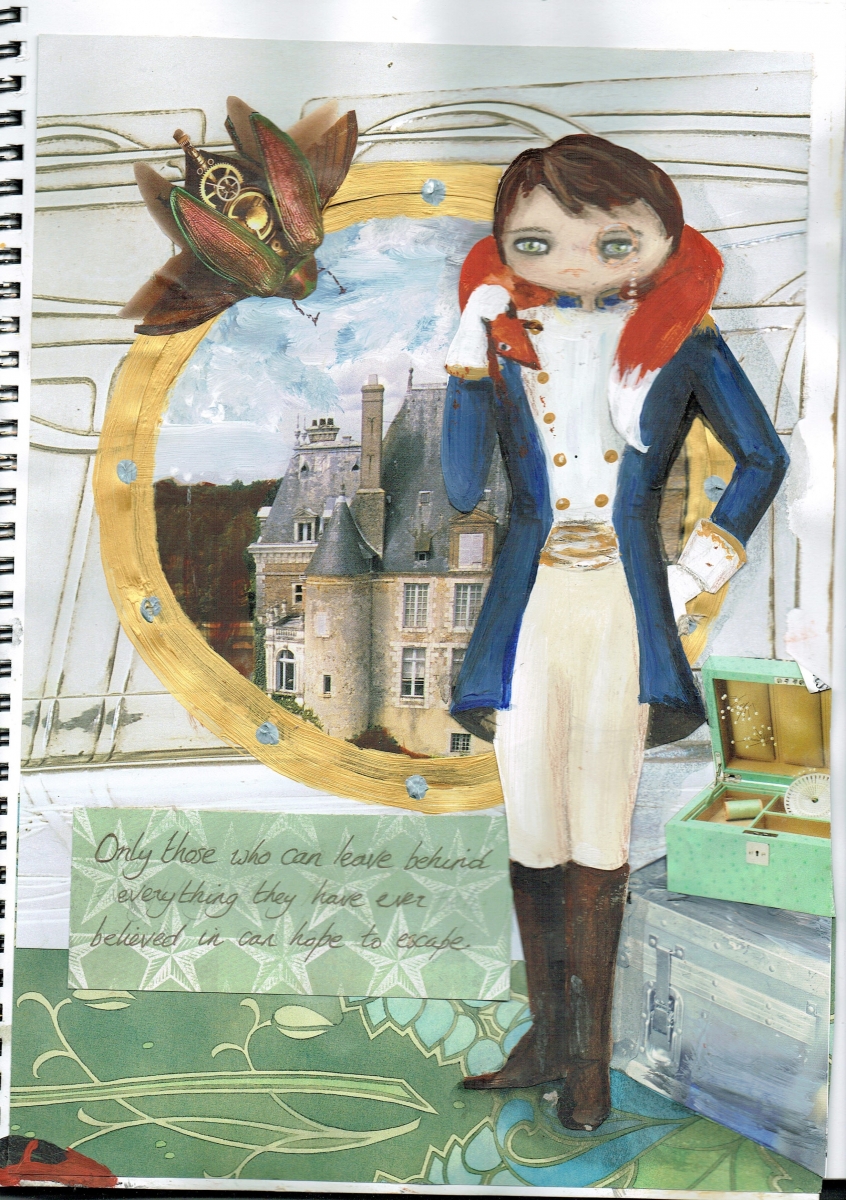 Here we have our dapper captain in boots and monocle, painted on watercolour paper before being collaged into my journal along with pages from an old Arts-&-Crafts diary, a view of a chateau in the Loire, a fabulous clockwork bug & a couple of pieces of luggage culled from the pages of Vanity Fair. The quotation is from William Burroughs.
Initially his passenger was a blond lady in green & tan leather steampunk attire, but something was wrong. As the journal stood on my kitchen dresser to dry, I could not put my finger on the problem: she was in scale, anatomy correct, nothing technically amiss at all. She simply didn't feel like the answer. Which was when it became clear that I needed to resurrect my scarlet-tressed vixen.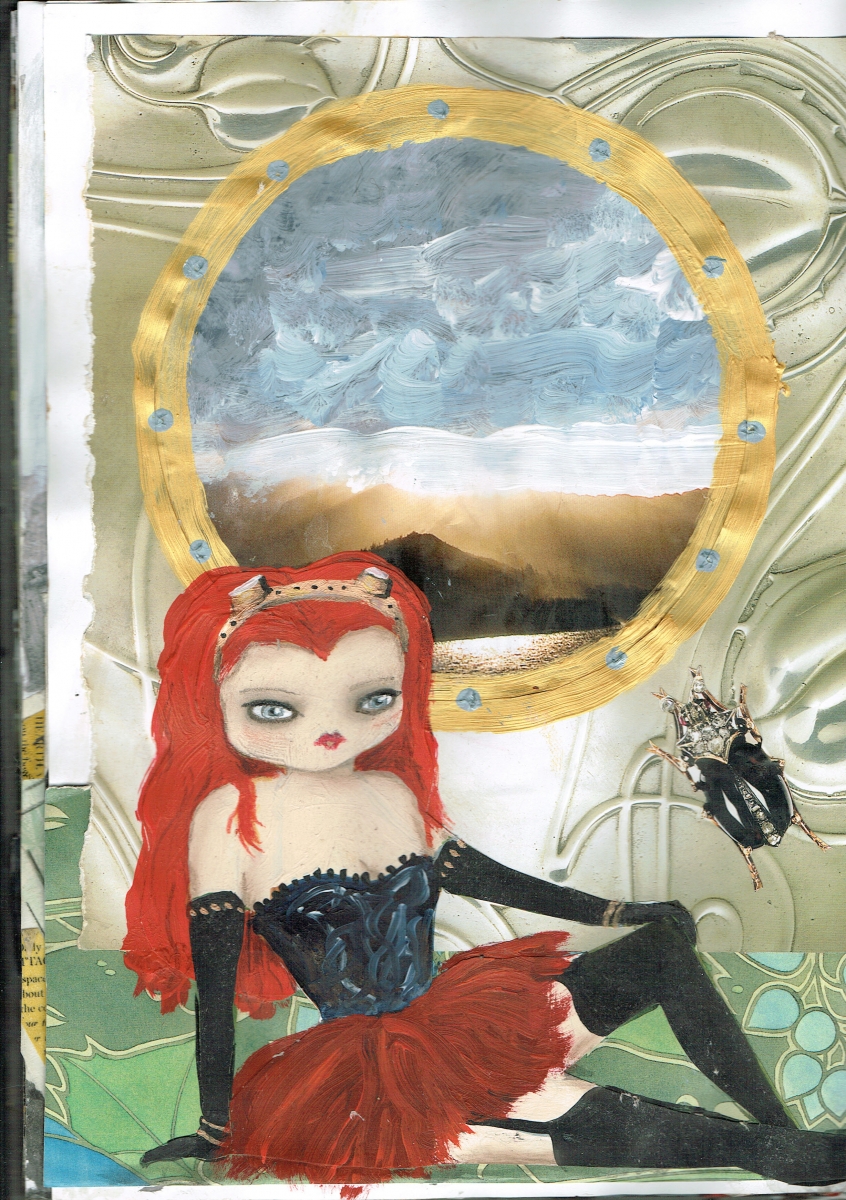 Now I must unearth her name, for I am sure she will demand further appearances.