More Theatre: Spanish Heat and Russian Revolution.
02.28.2018
With no apology, I am returning to the subject of Carmen 1808, the musical version of Bizet's classic opera for which I recently designed costumes.For the first time, my work has been featured in one of those modern "EPK" things - an Electronic Press Kit! So there is a beautifully-produced clip of the show in motion - and it makes me smile evry time I watch it. The cast are gorgeous, taking up my challenge to ditch the glamour puss in favour of well-used sex kitten to splendid effect, and you may notice some rather nice reviews, too.
Adding to the general euphoria of a show well done, you may also notice a reference to some award nominations. Another first, and so pleased that a veritable gang of fellow creatives are recognised. Well done, chaps!
---
But no time for resting upon laurels (which I always thinks sounds quite painful anyway) - on with the next show. And back to Mother Russia we go, to create a world for Chekov's Cherry Orchard. The design brief is 1917, Bolsheviks and the Russian Revolution; beyond that, my notes from a chat with our director run to a single page: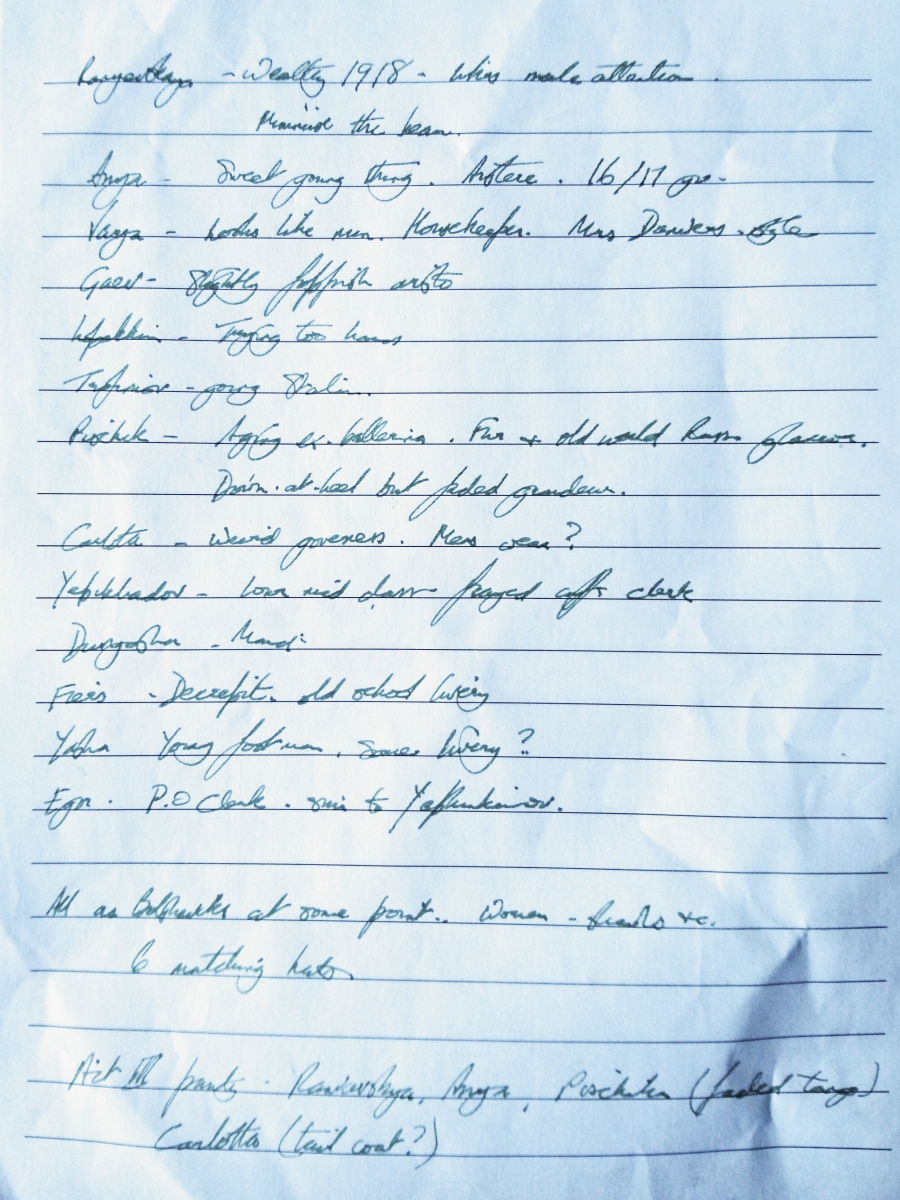 (A brief aside: my schoolteachers often remarked that my handwriting looked as if a drunken spider had wandered across the page. Some things never change!)
From that basic information, I have put together a moodboard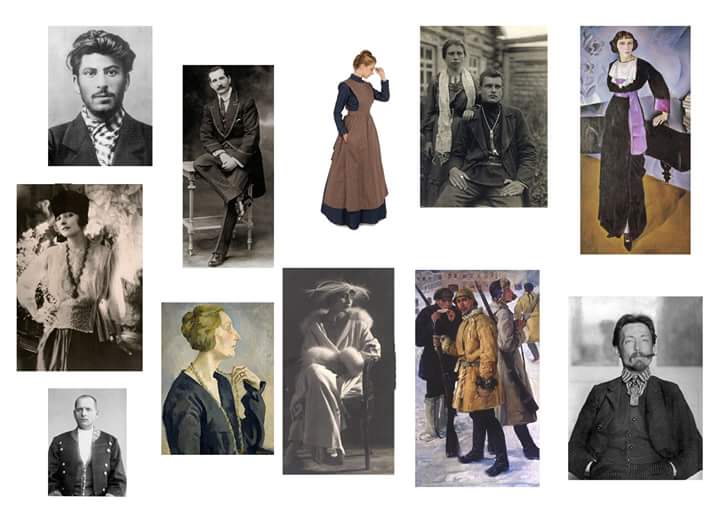 Time to run up a couple of elegant frocks for Ranyevskaya and Pischik, whilst re-purposing the Soviet army coats one more time (they are currently masquerading as a Napoleonic firing squad in Carmen). The actors are under orders to cultivate a range of moustaches and goatees, and I shall be spending this afternoon rummaging through costume storage in search of tweed.
Onwards....