Resistance is Far from Futile
01.22.2017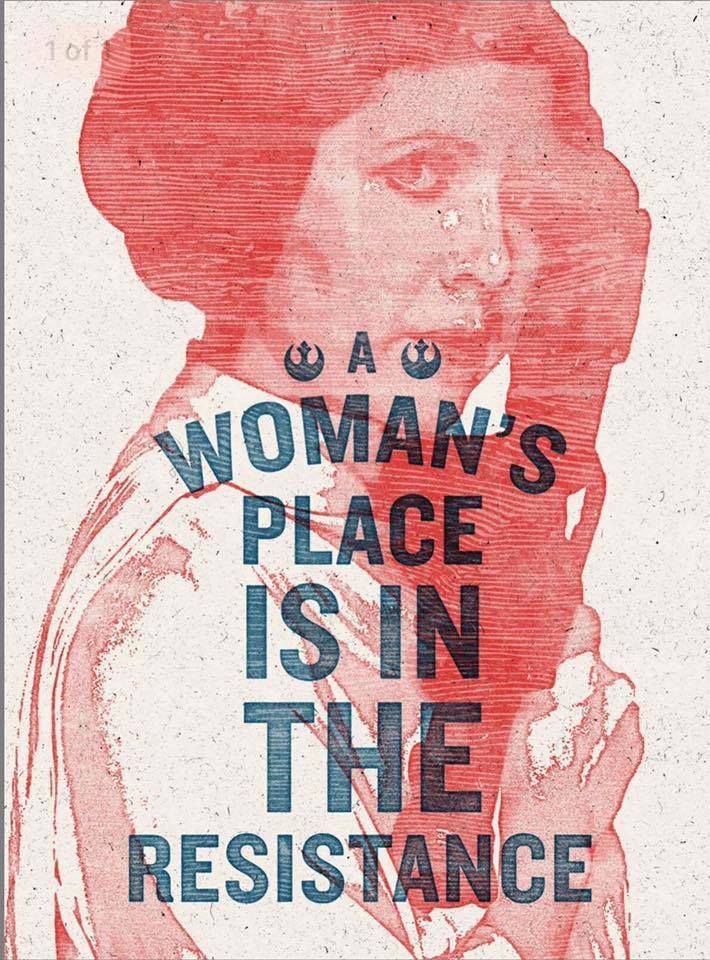 Have you ever woken up with an unexpected sense of things falling into place? That happened to me yesterday, as I watched the stream of images appearing on my Facebook page. So many friends able to take part in marches in their cities - Bristol, London, Los Angeles, New York - they made me proud and slightly envious of their urban life for once! No great focus of forward-looking energy, or rallying of people standing up for what is right out here in the Somerset hills. But that does not stop us from caring, or desperately wanting to do our bit to hang on to the goodness and freedom and unity that we were dangerously close to taking for granted.
I was at a loss, though; what can one little artist/dollmaker do in the face of such hugely divisive powers?
Then the penny dropped: what I can do is use my artistic efforts to remind people of what we need to hold on to. You may recall that last year I made a series of dolls based on iconic women - Boudicca, Coco Chanel, Elizabeth Bathory (OK, so perhaps she is not such a great example!), Frida Kahlo & Marie Antoinette.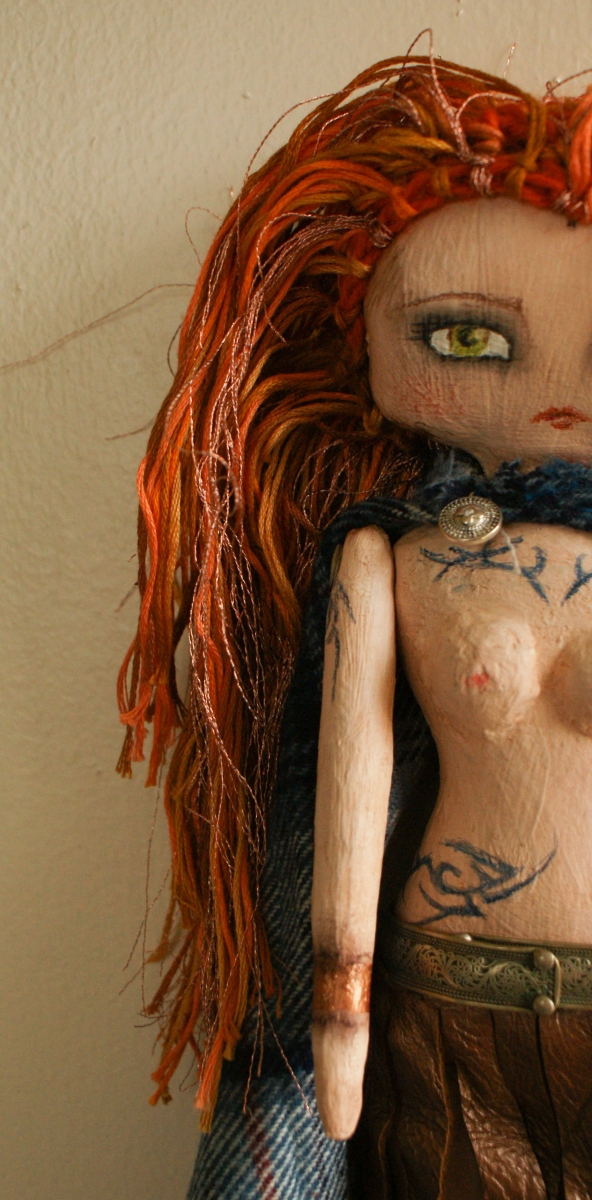 In the past few months my paintings have followed the same course: Elizabeth I, Boudicca & Marie Antoinette again, Cleopatra, Diana the Huntress....
And there are still collages lurking in my inspiration journal, pages of Mata Hari, Joan of Arc, Catherine the Great and more.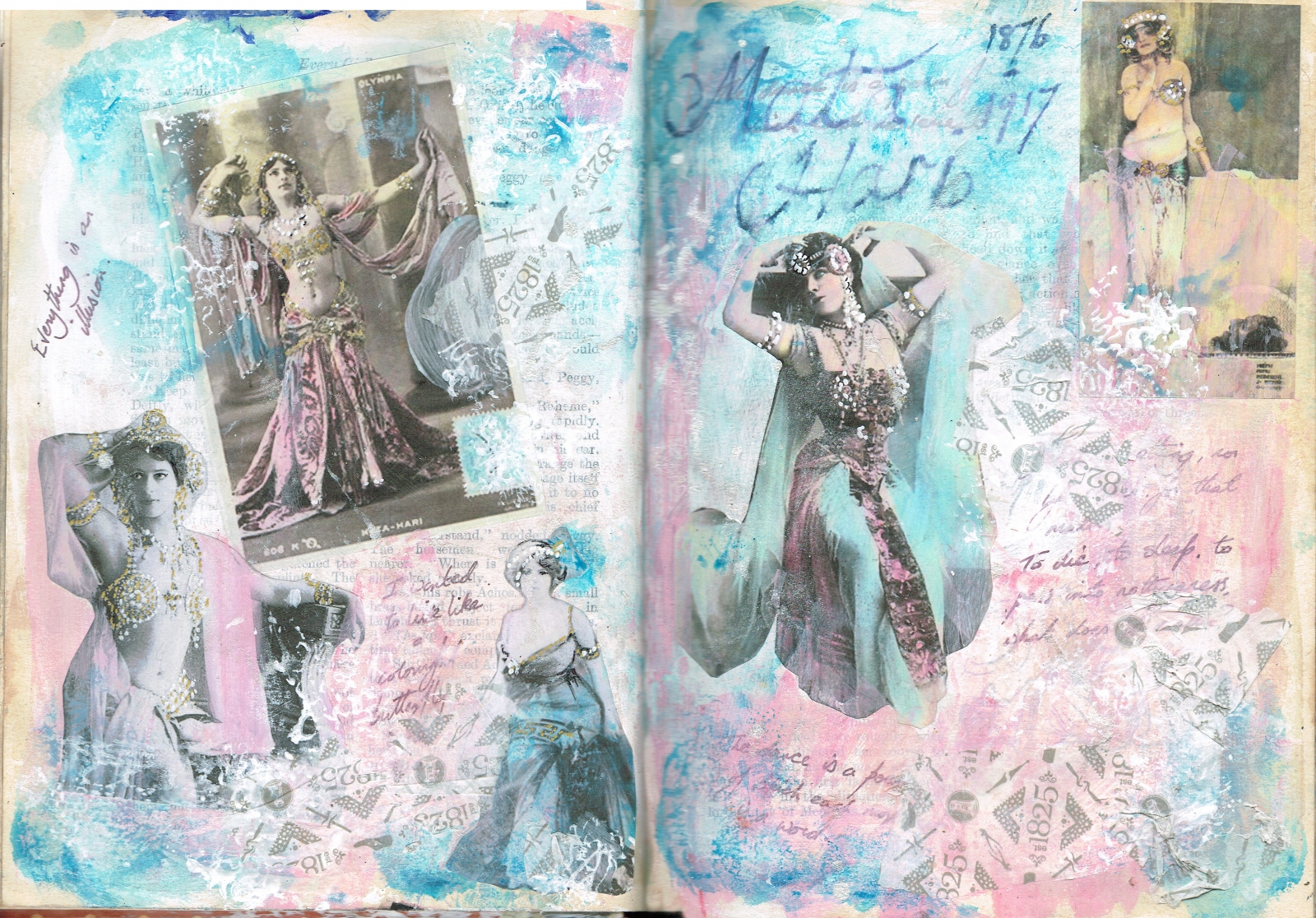 It suddenly seems appropriate that I should have made my way to this place of strong female archetypes just at the time that we need to fight for our rights and freedoms. NOT that I will stand for violence or any kind of backlash. To quote Kim Werker's latest post, "We feminists & humanitarians & civil rights activists are being accused by some of being divisive. But here's the thing...All we want is for all people to enjoy the same rights & freedoms. We do not want to take away rights & freedoms from those who already enjoy them. But we do recognize that not everyone does enjoy them - and that is why we stand up, speak up, shout out."
So expect the Itinerant Bizarrium to become a source of imagery to support the resistance, of strong women and their supporters. It's not much, but it is what I feel I do best. And as my grandmother (a very feisty lady herself) used to say "Every little helps, as the old woman said when she pee'ed in the ocean"
(Headline image credit goes, I think, to Sho Murase. Please do correct me if I'm wrong!)