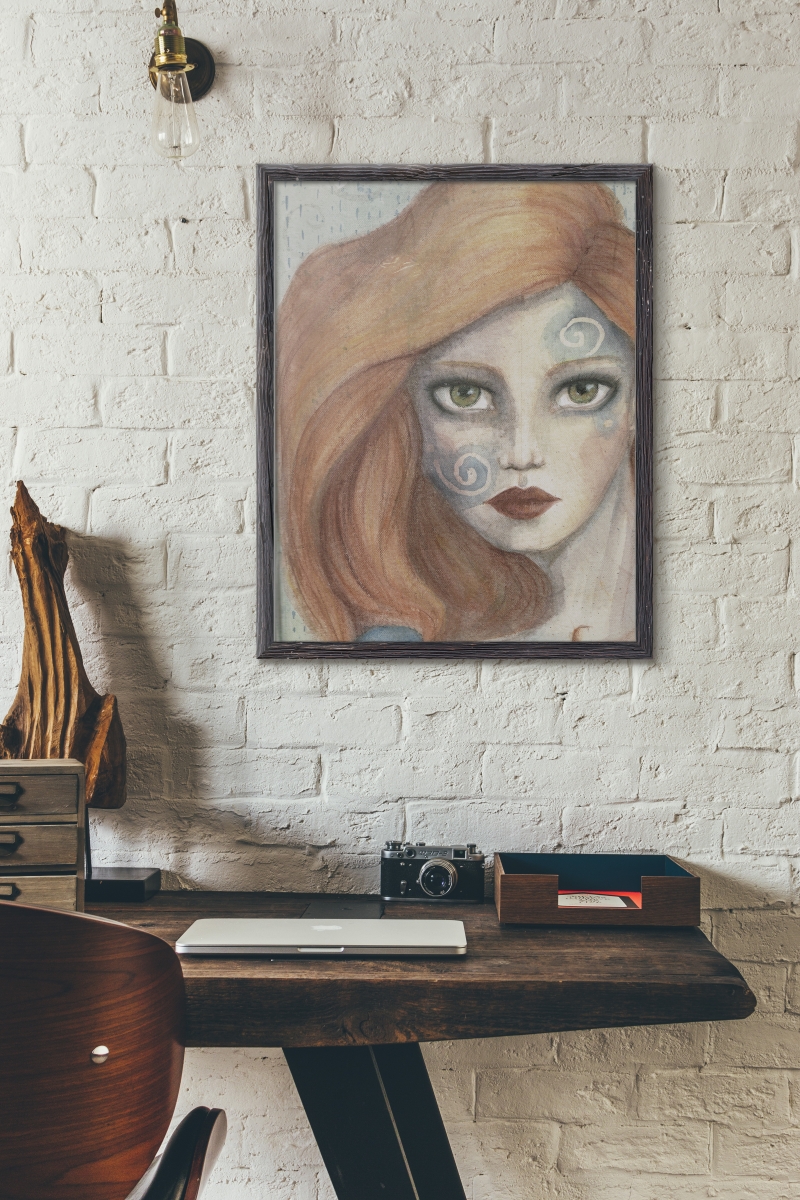 Do you, dear reader, find yourself revisiting the same characters over the years? Finishing a painting last week, I realised that its subject was someone whose spirit has been in the background since I was in primary school.
Growing up in a small village amidst the cornfields of Suffolk left an awful lot of time for reading, and one of my favourites was Boadicea (as she was then known), whose rebellion against the Roman invaders took place in the self-same county albeit almost two millenia earlier. I remember having an annual with a graphic version of the story very like this:
There were very few strong female role-models in books of the 1970s - Boadicea didn't even merit her own Ladybird title, although she did have the best illustration in their "Julius Caesar and Roman Britain"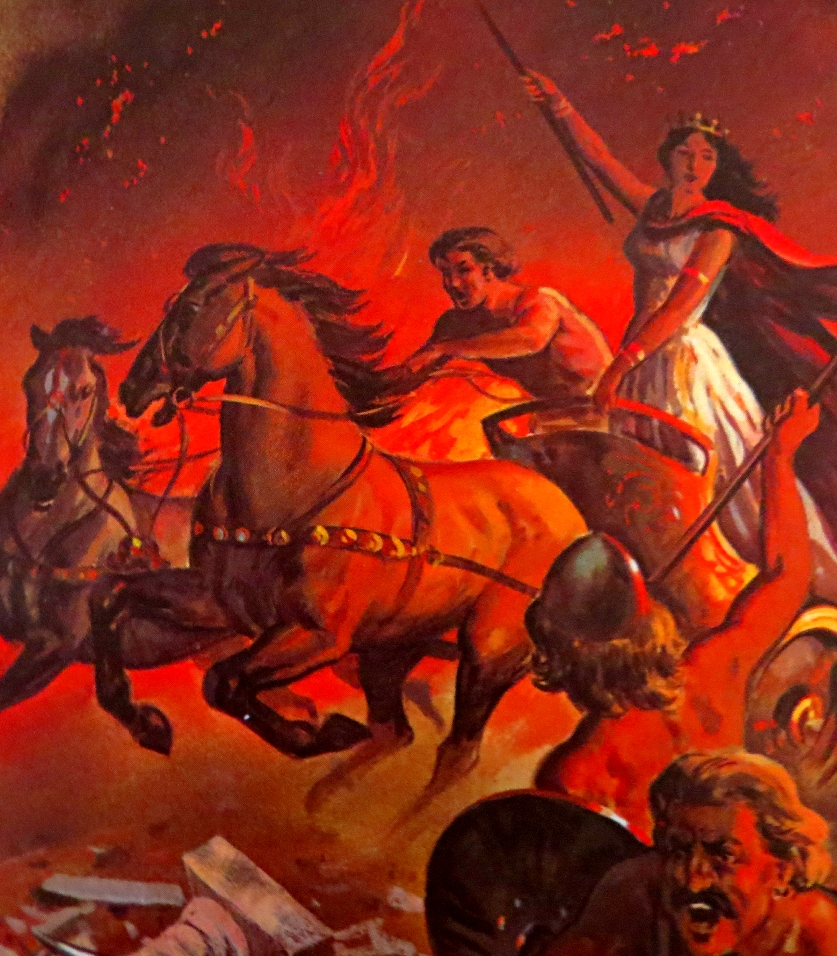 Of course revisionist history has renamed her "Boudicca" and returned her to her tribal roots -no more looking like a Disney princess complete with tiara and corseted waistline, now she sports leather, plaid and war-paint. This was the version that I looked to for a mood board last year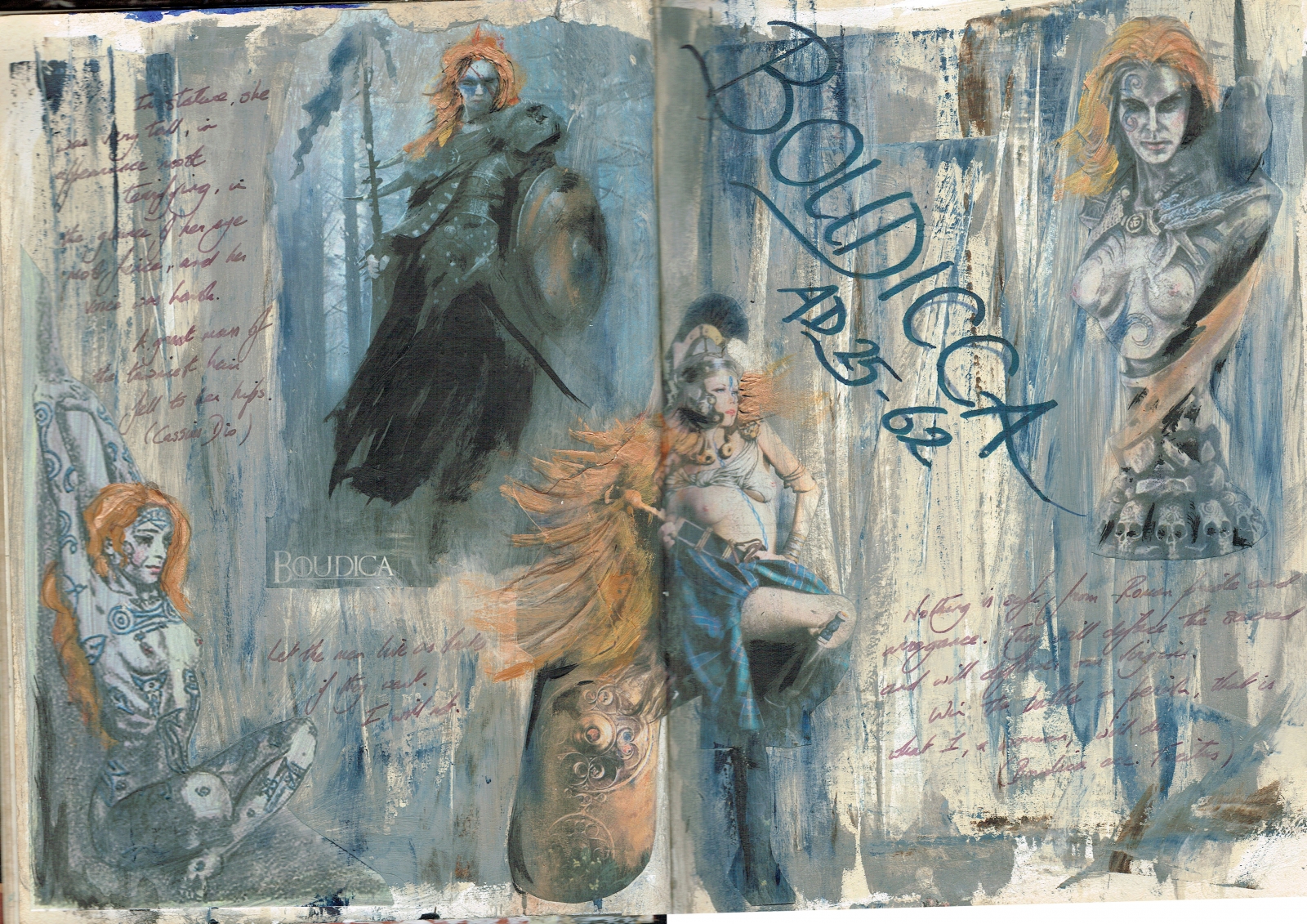 In case you are not aware of the story, in brief: her husband ruled the Icenii as an ally of Rome but upon his death left half the kingdom to his daughters. The occupiers ignored his wishes, annexed the territory, flogged Boudicca and raped the girls; she responded by leading her own people along with neighbouring tribes in revolt. Her army of 100,000 Britons destroyed three Roman cities leaving a combined body count of 70,000-80,000, and causing Emperor Nero to contemplate withdrawl from Britain. Eventually defeated by the Legions, Boudicca died before she could be taken back to Rome to be paraded as most defeated leaders were.
Unsurprisingly, she featured in my list of iconic women to celebrate in 2016's Women's History Month. It was impossible to resist Cassius Dio's description of "a great mass of the tawniest hair (falling) to her hips"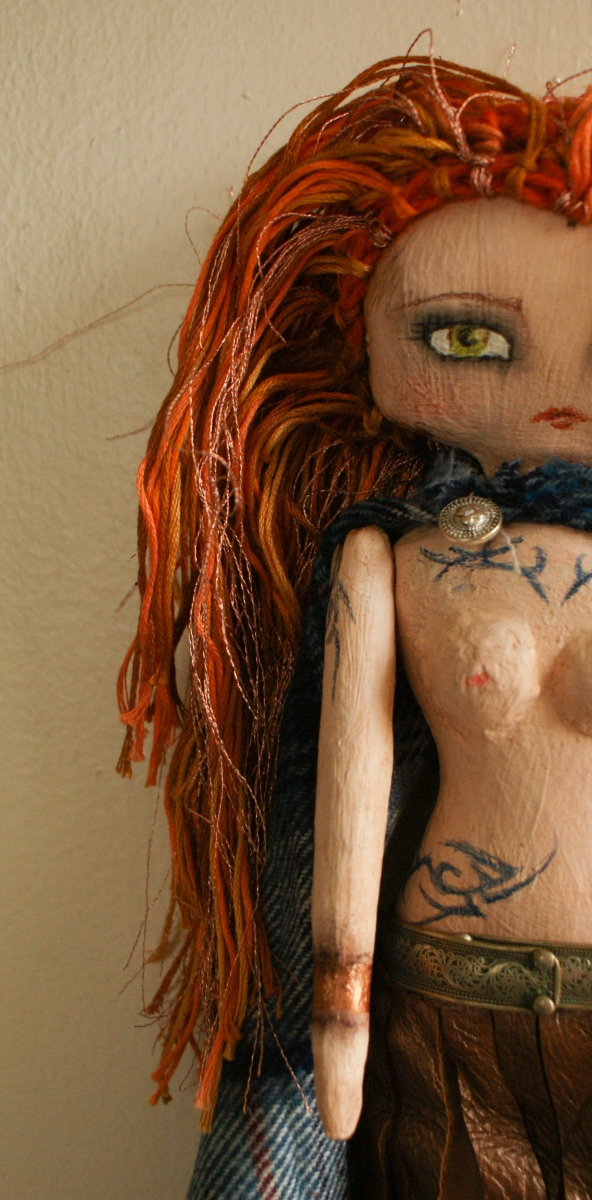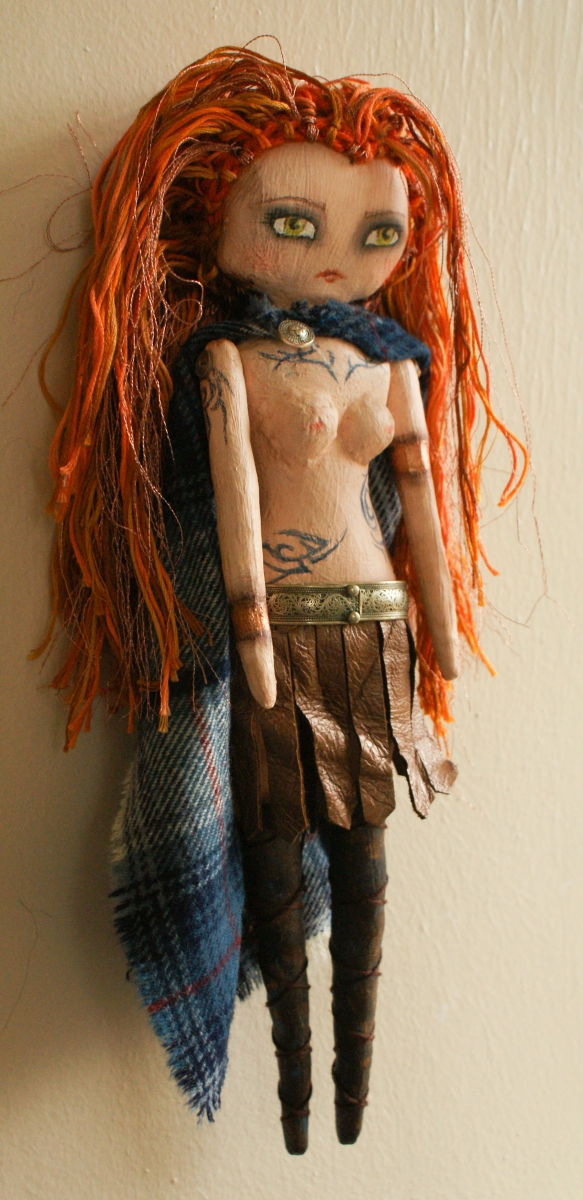 And now, in my first attempt at painting in watercolour on canvas outside class (and may I thoroughly recommend Kabostudio's course), I turned to Boudicca once again. I think it may be the lure of all that autumnal-toned hair echoing the view of trees outside my workroom window; whatever the reason, here she is, complete with the warpaint....