Do you partake of the New Year's resolution? This year I was inspired by by an article in the latest issue of Uppercase Magazine which rounded up a veritable banquet of 365- and 100-day projects, and which over-rode my usual aversion to the New Year thing.
Now... with my schedule, trying to make one particular piece of anything every single day would be doomed to failure - on theatre tech days I have to leave home in Somerset at 6.30am to arrive in London before lunch, work in the theatre until 10pm (if I'm staying in London), or - if I'm lucky - get away by 8pm to make the three-and-a-half hour drive home. (If you're wondering about the discrepancy in drive times, it's because getting out of London and past Bristol in the evening is much, much quicker!) Not conducive to making art...although I wouldn't miss working with my luvvies for the world.
I am sure, though, that I can draw 100 faces in a series over the next few months, especially if I limit myself to ATCs (artist trading cards which are only 2 1/2" by 3 1/2" - or 64mm by 89mm) and 15 minutes per piece.
Here are my efforts to date: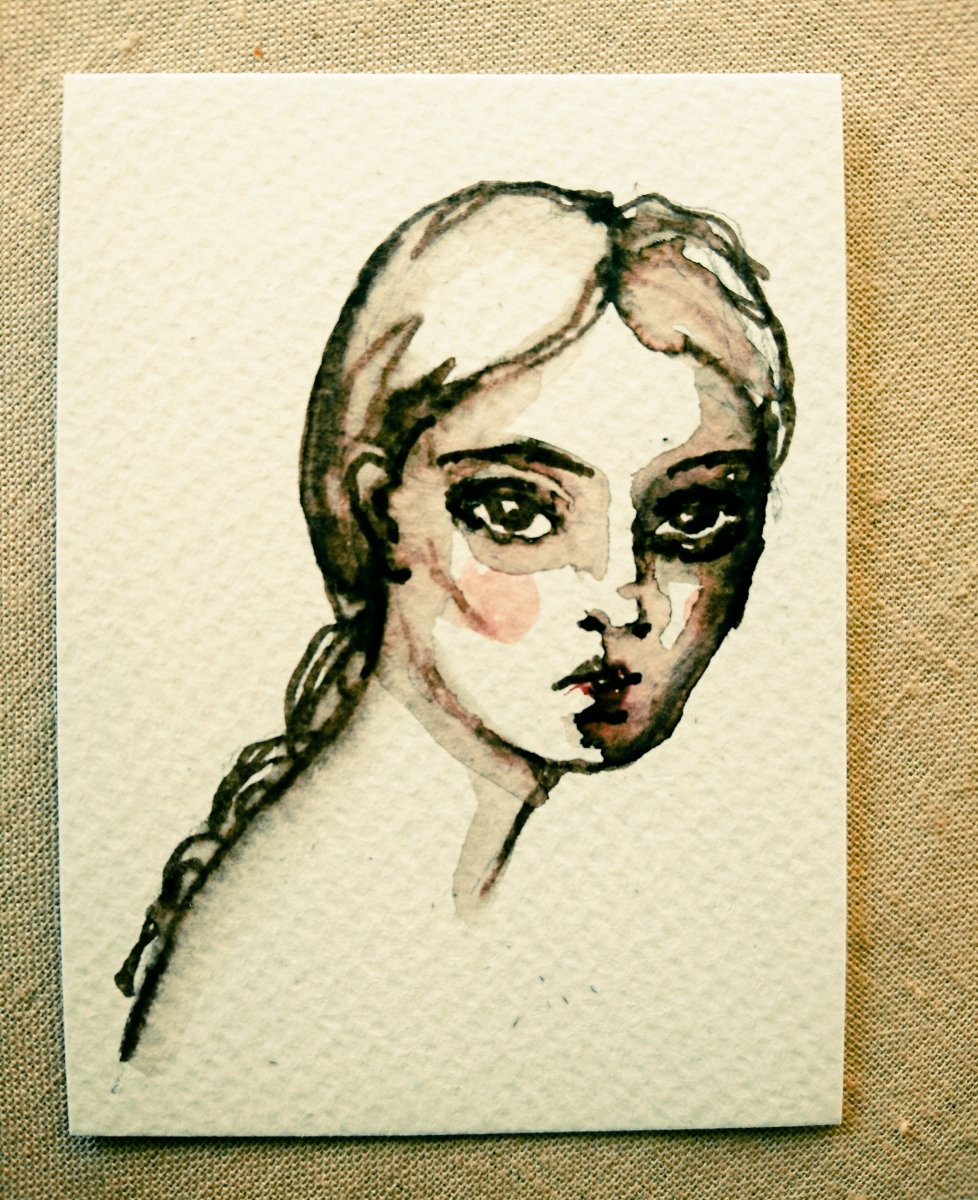 I began with a continuous-line exercise, using sepia Tombow marker which I could then modify with a water-brush and the addition of a hint of pink.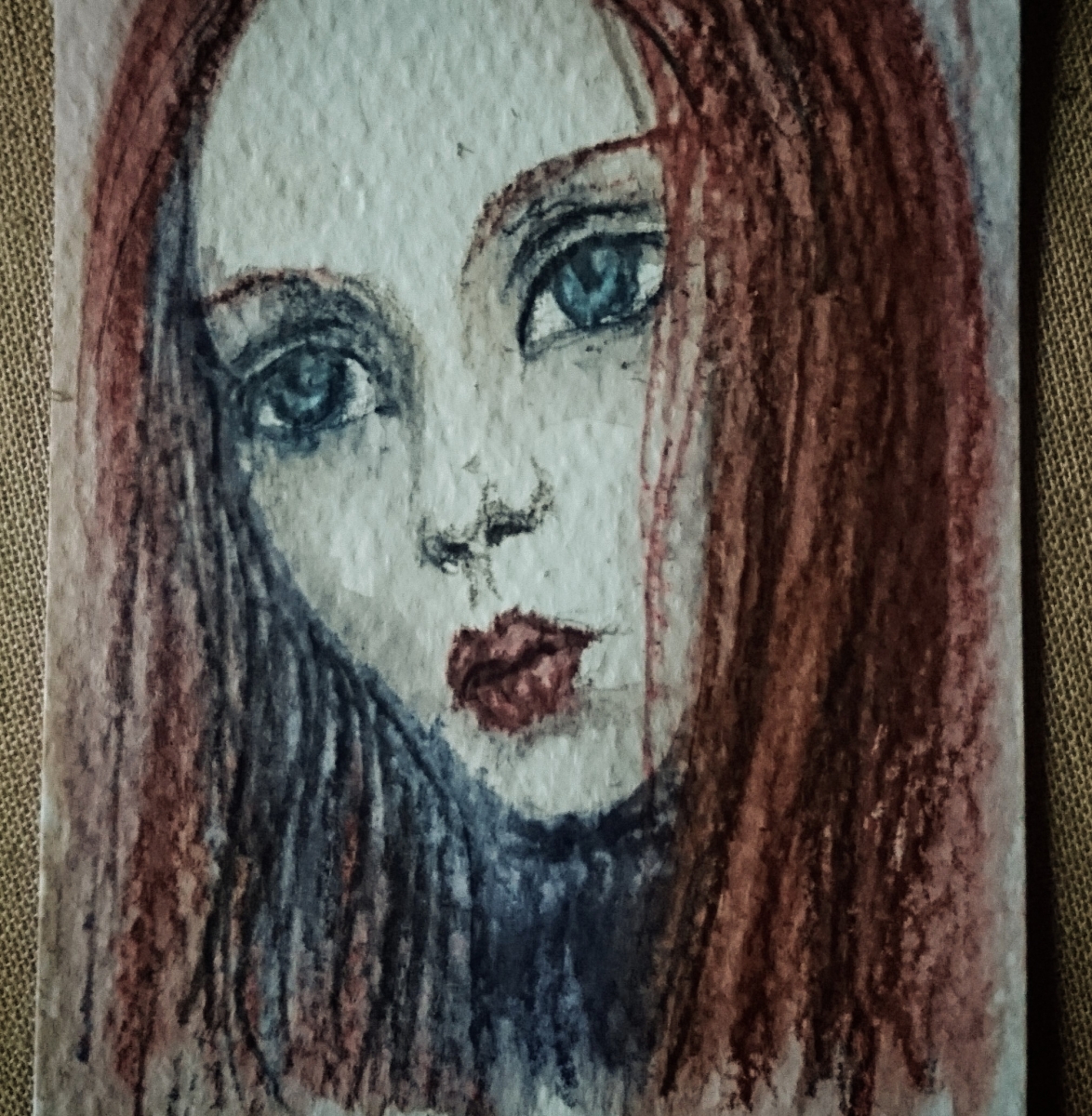 Next was an experiment with Graphitint water-soluble graphite pencils.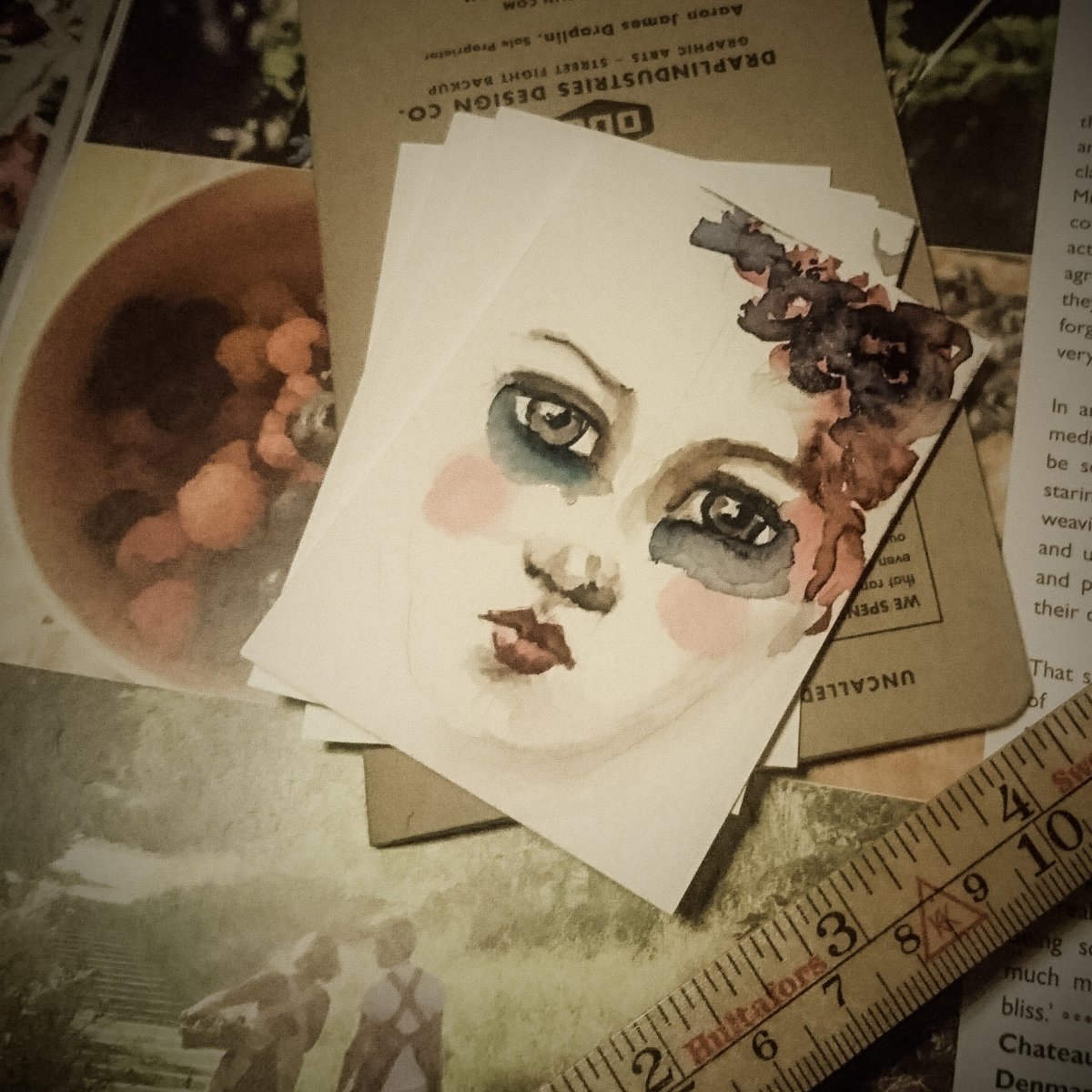 More Tombow markers, and an attempt to use more colour (not that you'd really notice - my default setting is decidedly monochrome)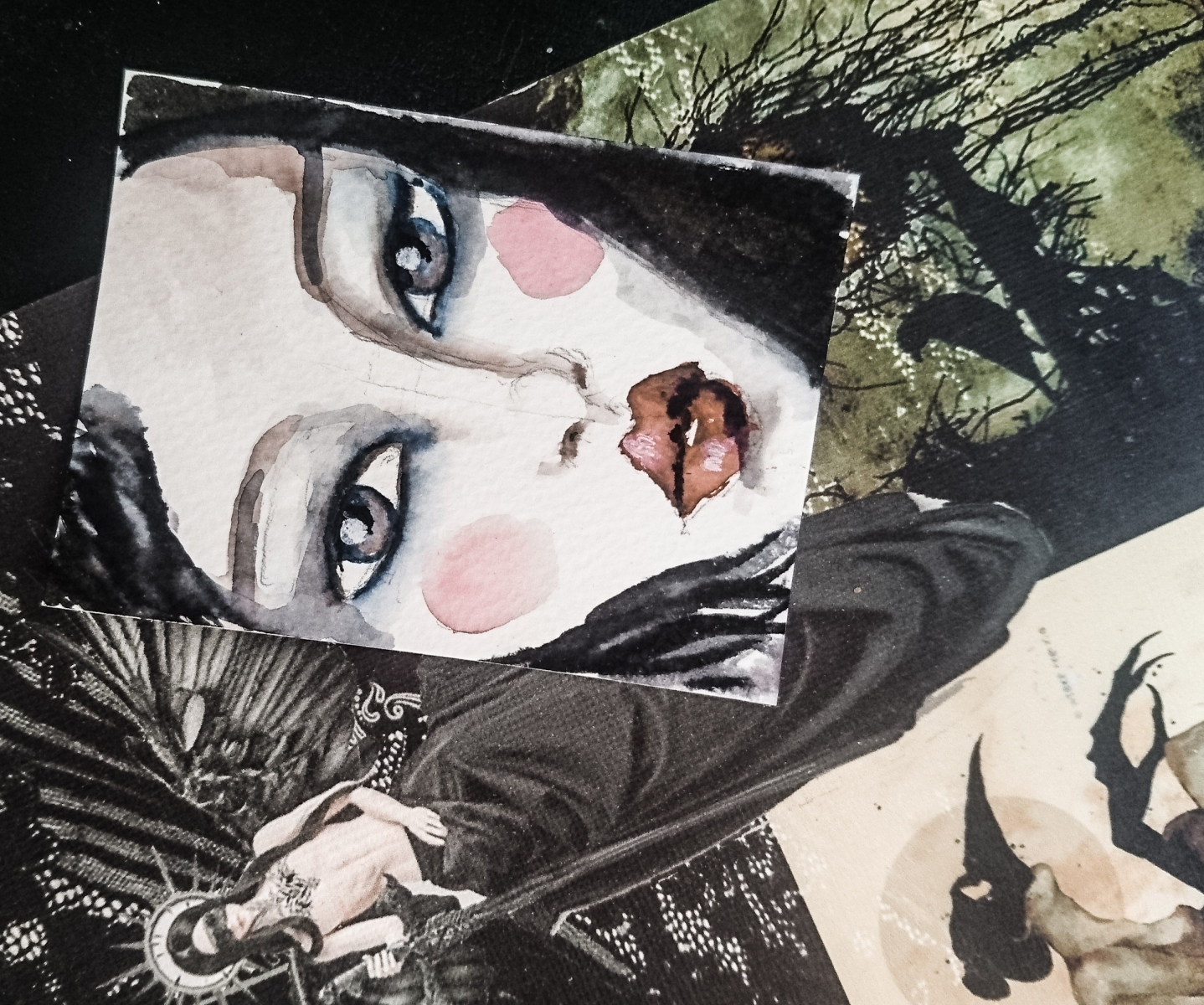 Going a little exotic here, with Tombows along with a touch of Inktense in the lips, accentuating the pout.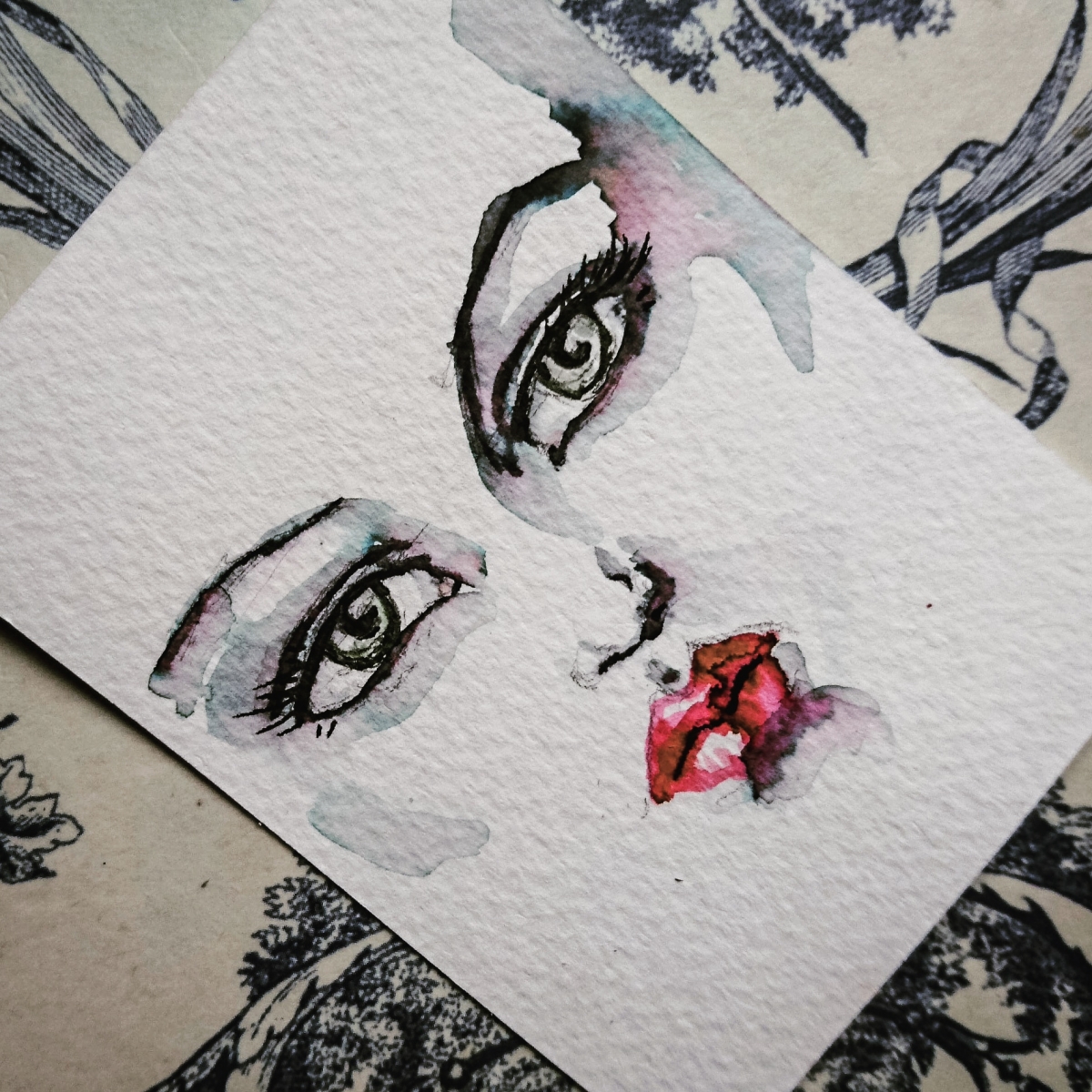 And a change of medium - for the second week, I dug out my Elegant Writer pens. Although they have a dreadful name, and with their angled tips are clearly aimed at calligraphers, I just love the way that a touch of water gets the black ink splitting into pink and turquoise. Utterly delicious. Inktense pencils again for the mouth.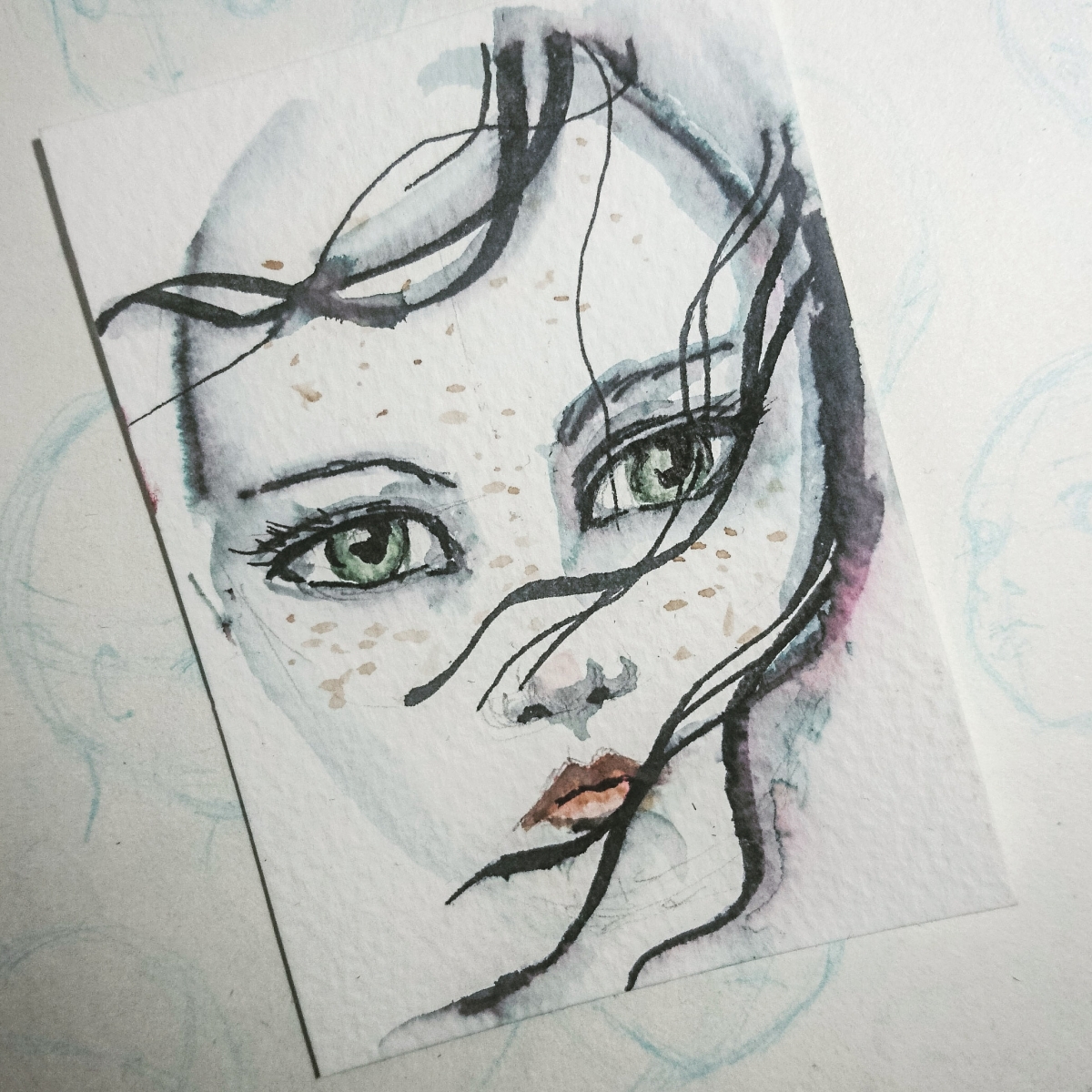 More Elegant Writers, with Tombow touches to the pupils and lips, as well as adding a sprinkle of freckles.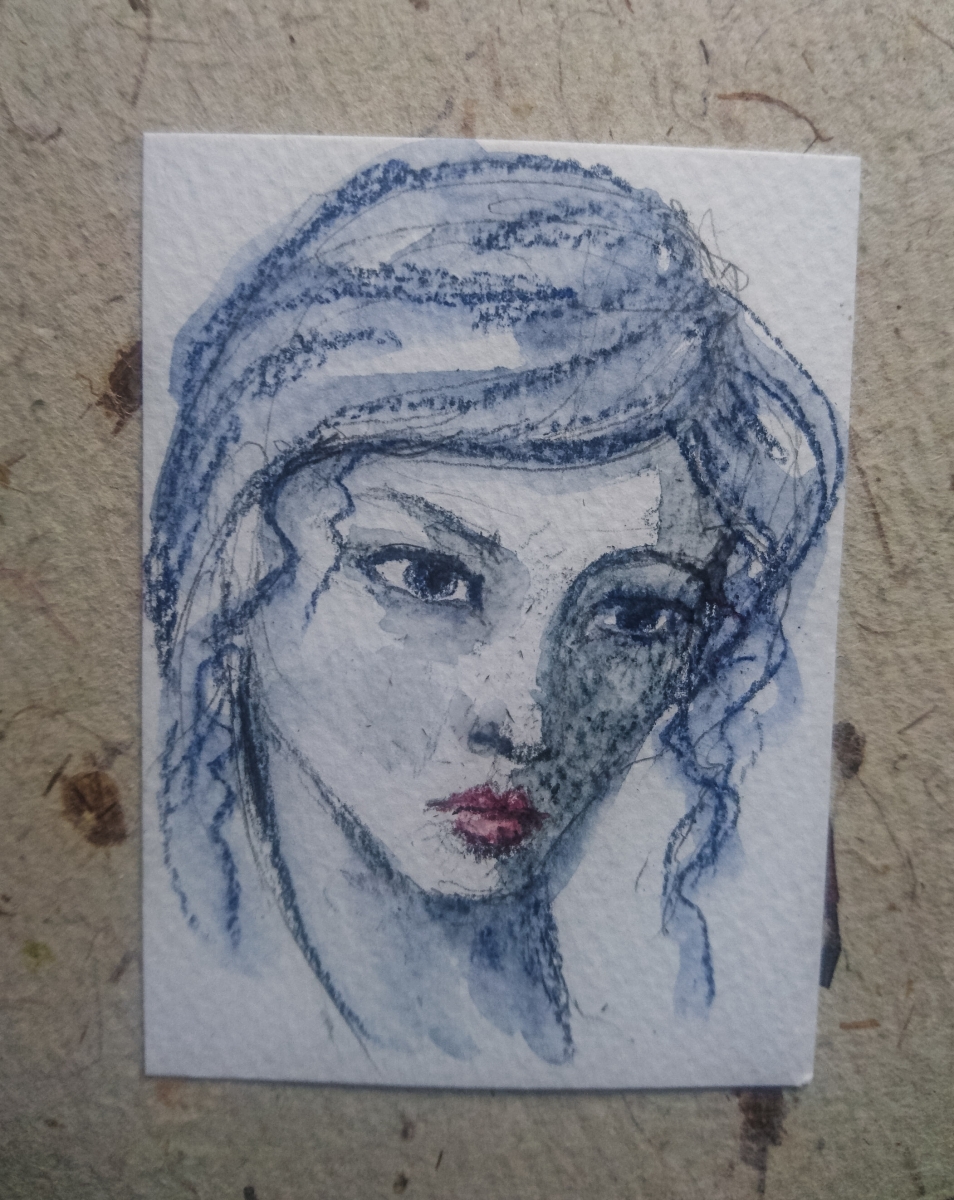 A change of direction, using the Graphitint pencils to make a much more classical study.
So there you have the first seven cards - albeit that I have taken two weeks to get there. In between times, I have opened a show at the Union Theatre, made progress with the studies for new circus characters in the Bizarrium, and delivered two wedding dresses via Days of Grace. I am SO lucky that I get to be creative every day!