One of the first characters to arrive on the scene in Nether Thrubwell has been the Bizarrium fortune teller. Initially she was a fairly traditional gypsy....
She sat around quite happily in this guise whilst life continued around her, other characters making their appearance & the first drafts of their paper alter egos being drawn. One of these new people will be a tattooed lady, & in the course of researching vintage tattoos I came across photographs of an intriguing nineteenth century lady sporting a distinctive pattern on her chin.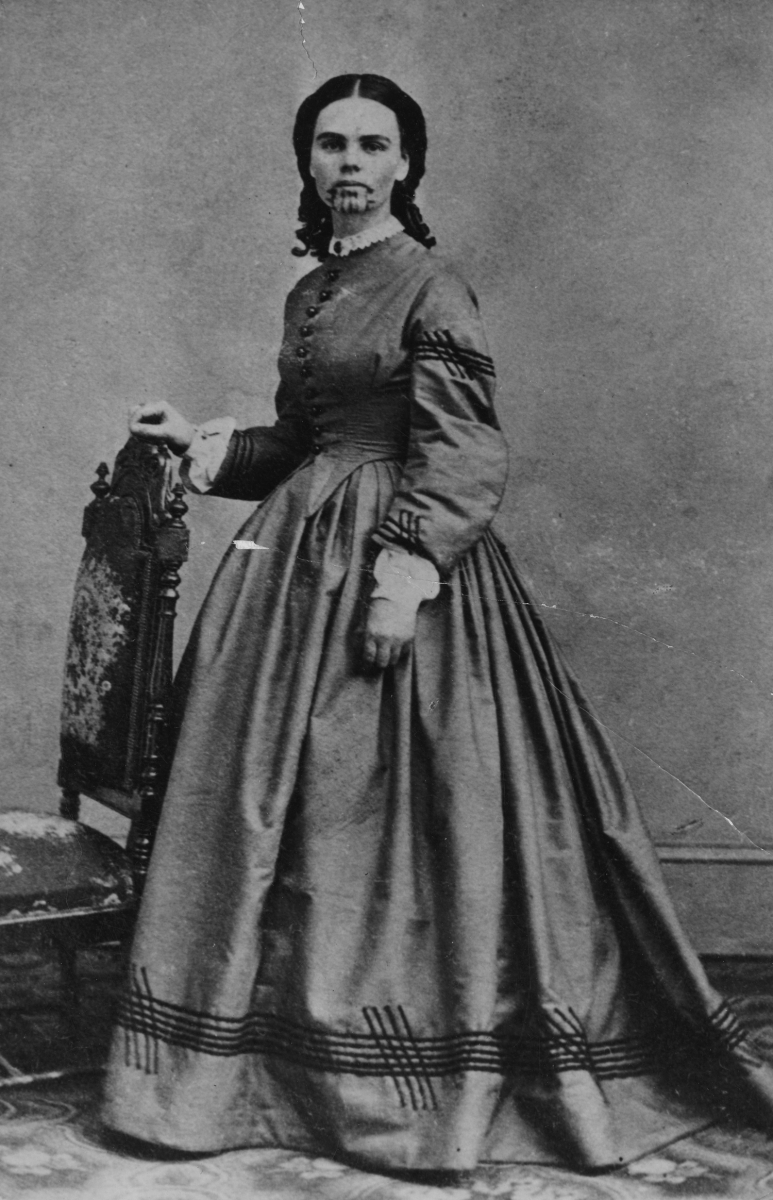 I am certain that our cousins across the pond will immediately recognise Olive Oatman, but we Brits are less au fait with frontier history, and it has been a joy to research her amazing story. I am currently two-thirds of the way through reading "The Blue Tattoo" by Margot Mifflin: In 1851 Olive Oatman was a thirteen-year old pioneer traveling west toward Zion, with her Mormon family. Within a decade, she was a white Indian with a chin tattoo, caught between cultures. The Blue Tattoo tells the harrowing story of this forgotten heroine of frontier America. Orphaned when her family was brutally killed by Yavapai Indians, Oatman lived as a slave to her captors for a year before being traded to the Mohave, who tattooed her face and raised her as their own. She was fully assimilated and perfectly happy when, at nineteen, she was ransomed back to white society. She became an instant celebrity, but the price of fame was high and the pain of her ruptured childhood lasted a lifetime.
I am shamelessly appropriating chunks of Olive's early biography for a reworking of the fortune teller, having reworked the doll in her image: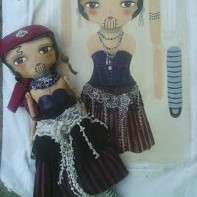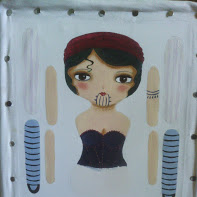 The previously un-named seer now bears the title of Madame Olathe - an echo of Olive's own name, plus it is listed as meaning "beautiful" in some native American tongues. Doubly appropriate, I hope.