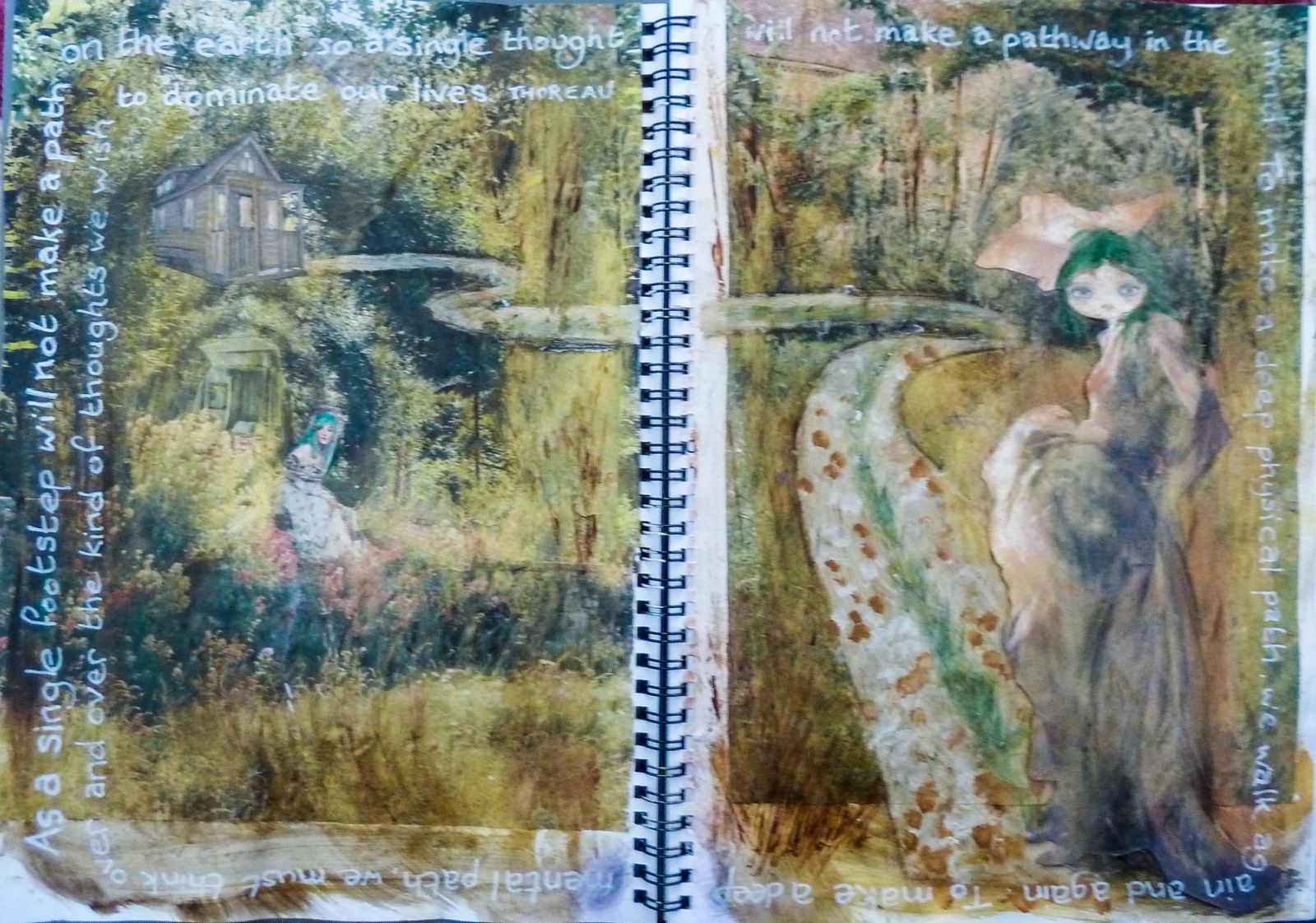 As part of the New Year madness, yours truly decided to partake in a year-long excursion into art journalling. The notion had always appealed to me, but it never quite rose far enough up the "to-do" list when competing with brides, stage shows & children for attention. But 2015 is the year in which I shall focus on my artwork, & journalling seems like an excellent route back into the necessary mindset.
Hence my signing up to "Journal 52", a free online workshop which provides weekly prompts along with a supportive Facebook group.
The first prompt was "Pathways", which gave rise to the above image - my very first attempt at art jounalling. Already I can see things which irritate me, but overall I can live with it as a beginner's piece. I have layered four magazine pages to provide the background, then added the pathway & some extra foiliage with acrylic paint. The main figure is taken from a Vogue fashion shoot by Tim Walker, with Stella Tennant's face being replaced with a drawing of my own. Her pathway leads alongside dark woods to a tiny house overlooking a golden meadow where another figure looks eagerly forward.
Around the edge circles a quotation from Thoreau: "As a single footstep will not make a path on the earth, so a single thought will not make a pathway in the mind. To make a deep physical path, we walk again and again. To make a deep mental path, we must think over and over the kind of thoughts we wish to dominate our lives."