Embroidering Venus
Posted by Penelope O'Gara on August 14, 2022 |
Last year, I took an online class with the excellent Morbid Anatomy which focussed on the history of the Anatomical Venus. Their site explains her best:
"Reclining on velvet cushions with Venetian glass eyes, strings of pearls, and golden tiaras crowning their real human hair, Anatomical Venuses were created in eighteenth-century Florence to teach the general public about the mysteries of the human body. The Venus also tacitly communicated the relationship between the human body and a divinely created cosmos; between art and science, nature and mankind."
There is an unsettling tension in them, I find, as they combine the sensuous with the grotesque, tactile beauty with gory voyeurism.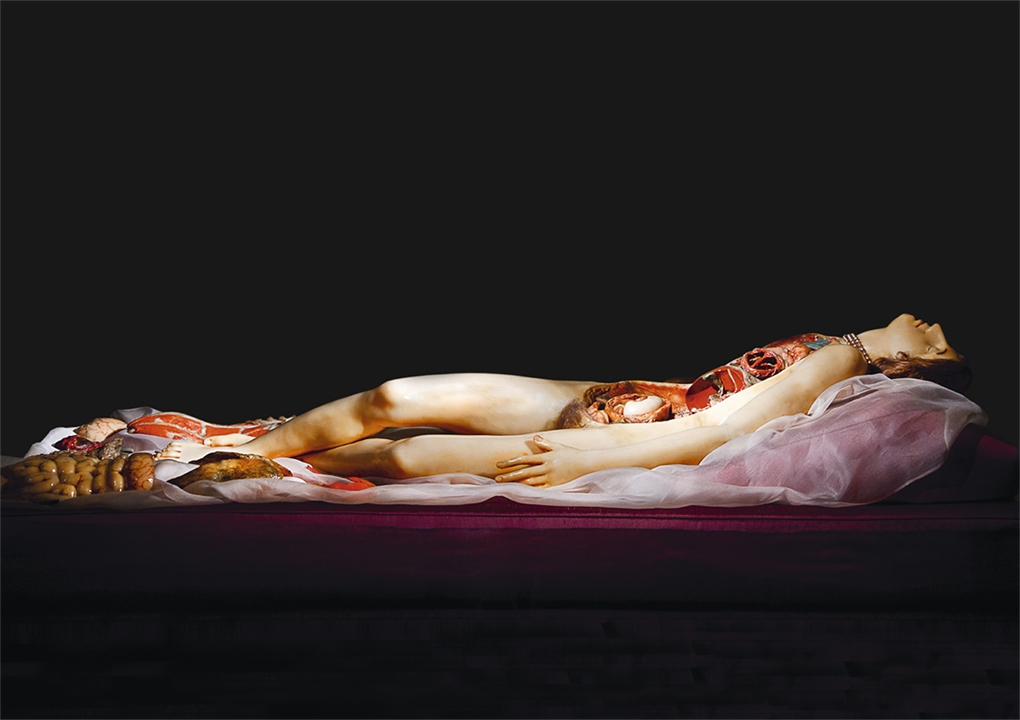 They inhabit a strange space between the rule of the Church, with its smooth marble statues of swooning St.Theresa et al., and the rule of Science, with its unflinching examinations. In fact many of the finest examples of the Venus were commissioned by the church as they sought to provoke meditation upon the nature of death, using entertainment to educate. In their eyes " to understand the human body was to understand the mind of God, because we were created in God's image." (Joanna Ebenstein)
---
At some future date, I shall attempt a textile version of the Venus, but in immediate response to that class I made a cloth book filled with embroideries of internal organs.
The cover is made from a scrap of 1950s lingerie satin, an exquisitely soft pink, smooth and cool to the touch. In an attempt to mimic the appeal of the wax bodies, it shows a classical nude torso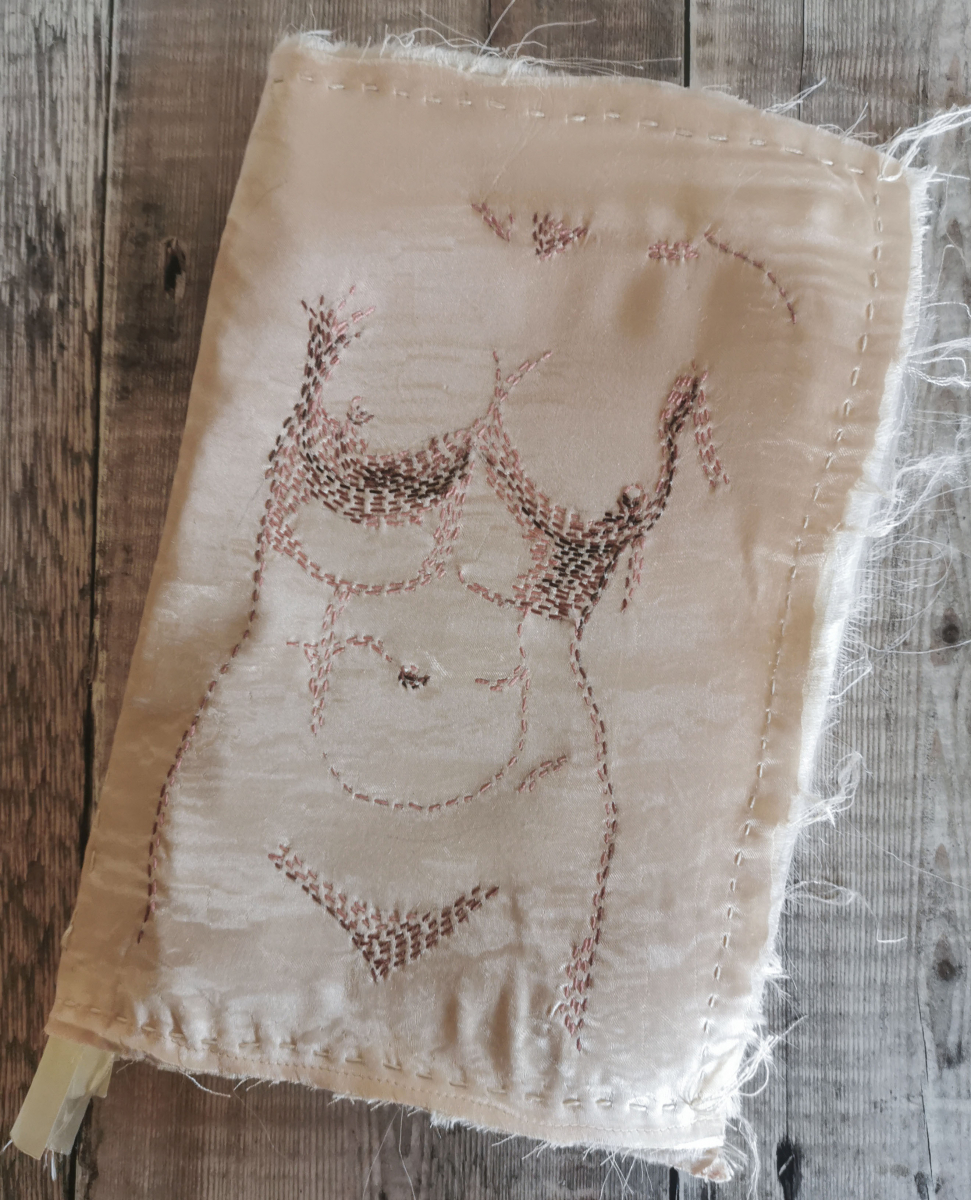 Inside, we progress through the body in a series of layers, each hand-stitched upon remnants of silk organza to maintain that sensuous element, the tension between a stereotypically bridal fabric with feminine reality.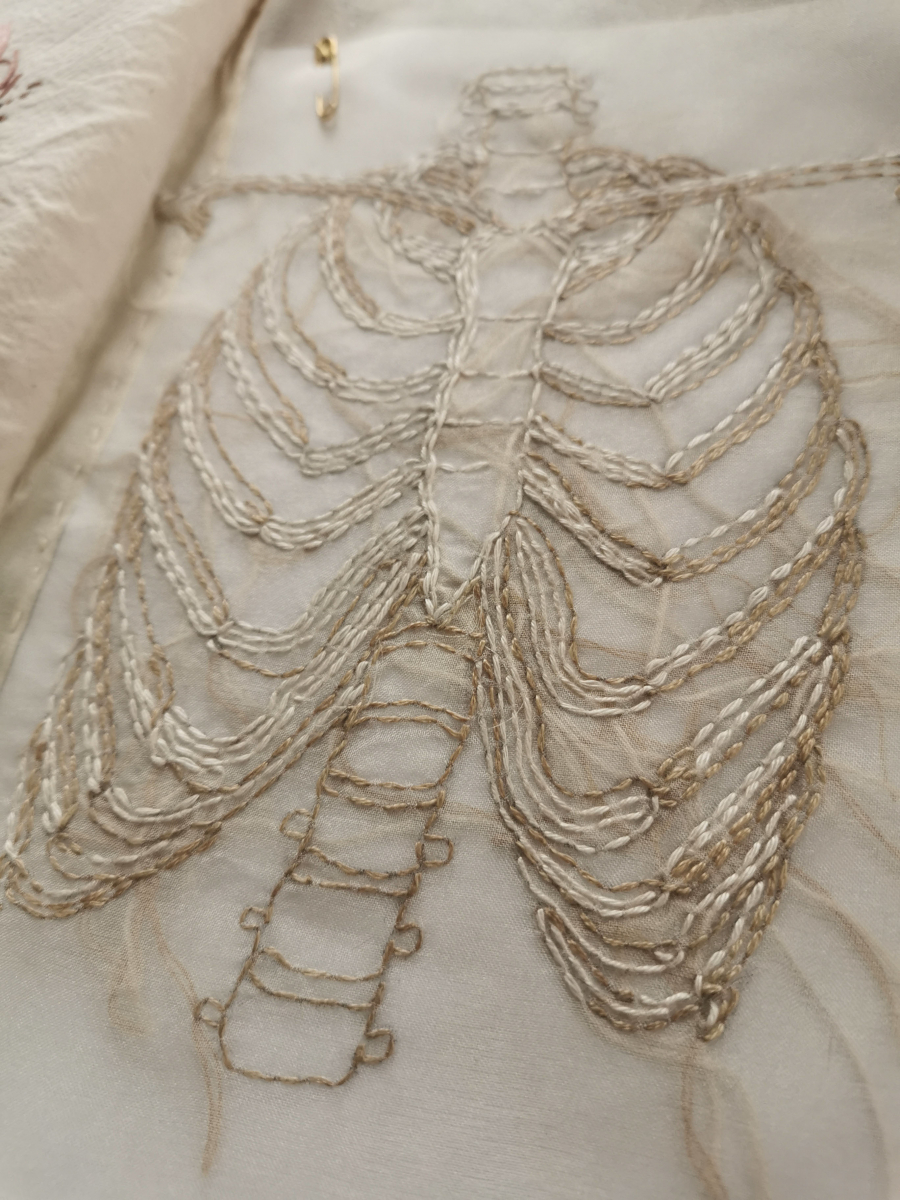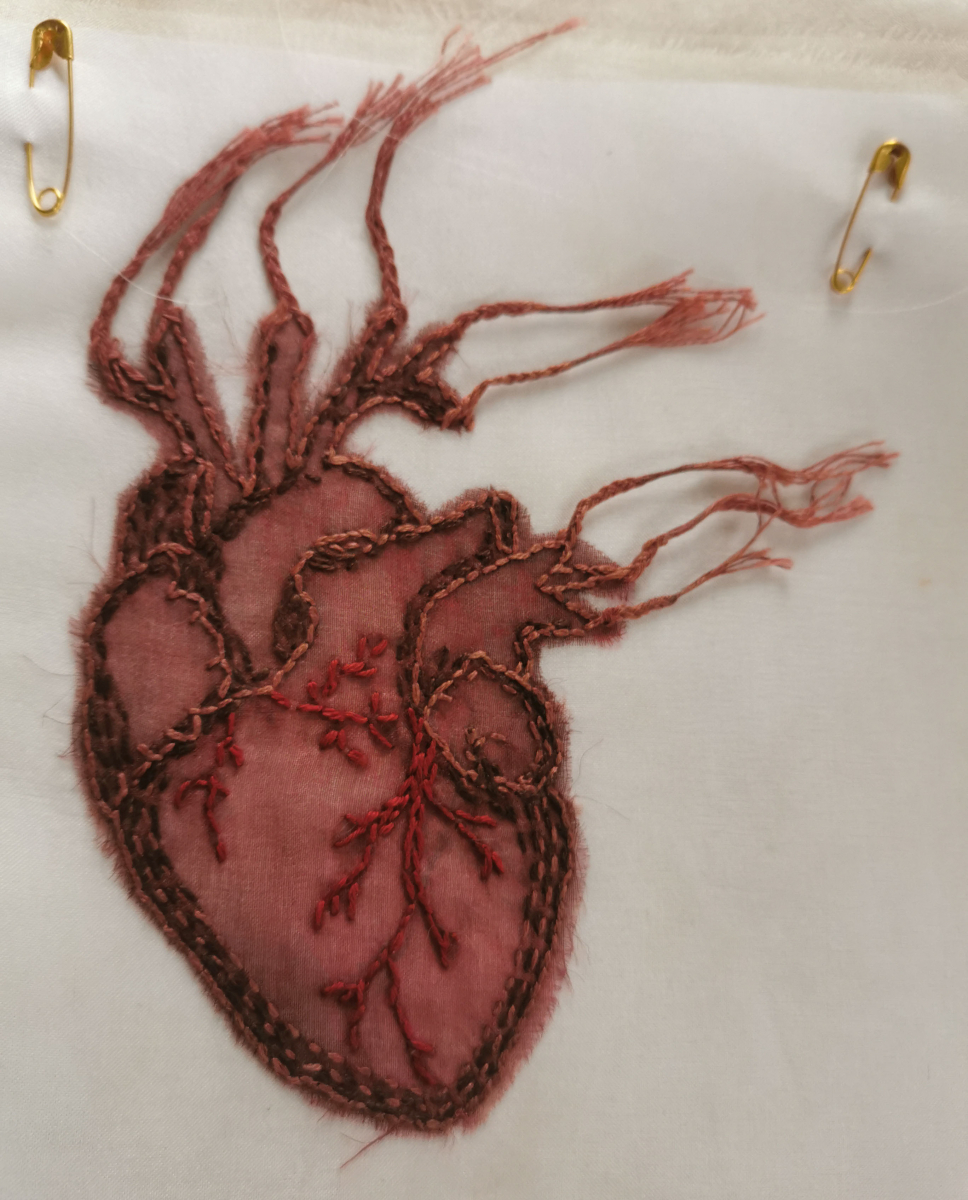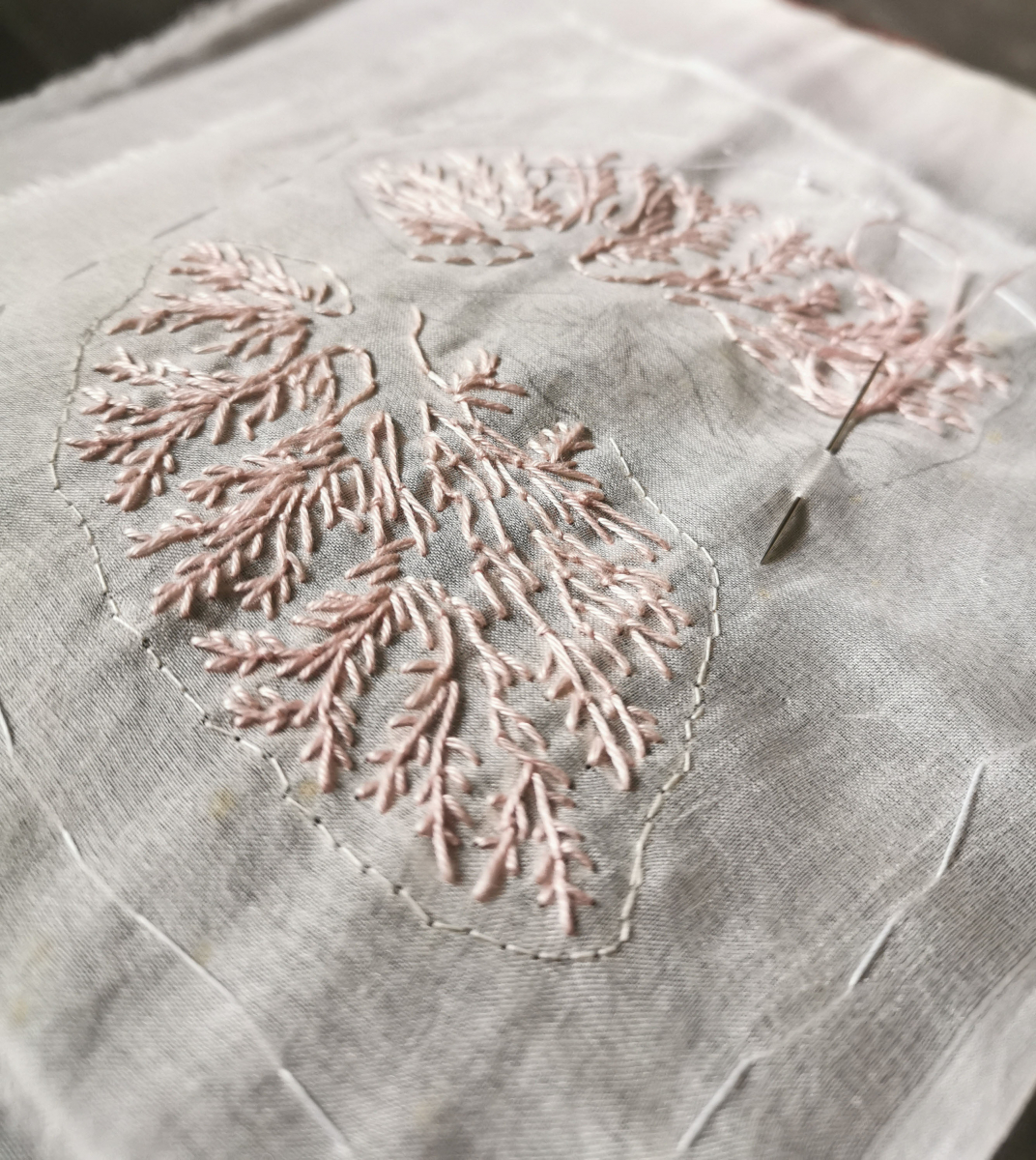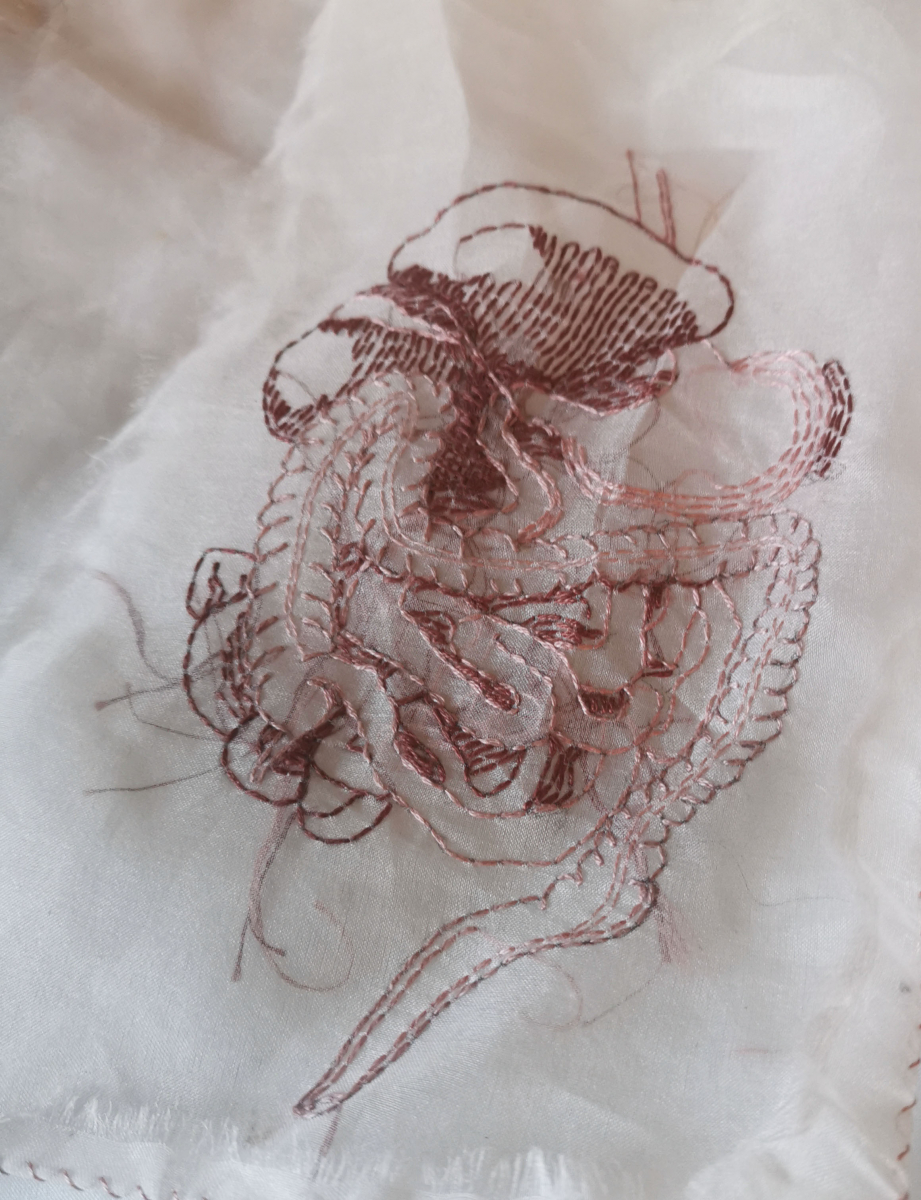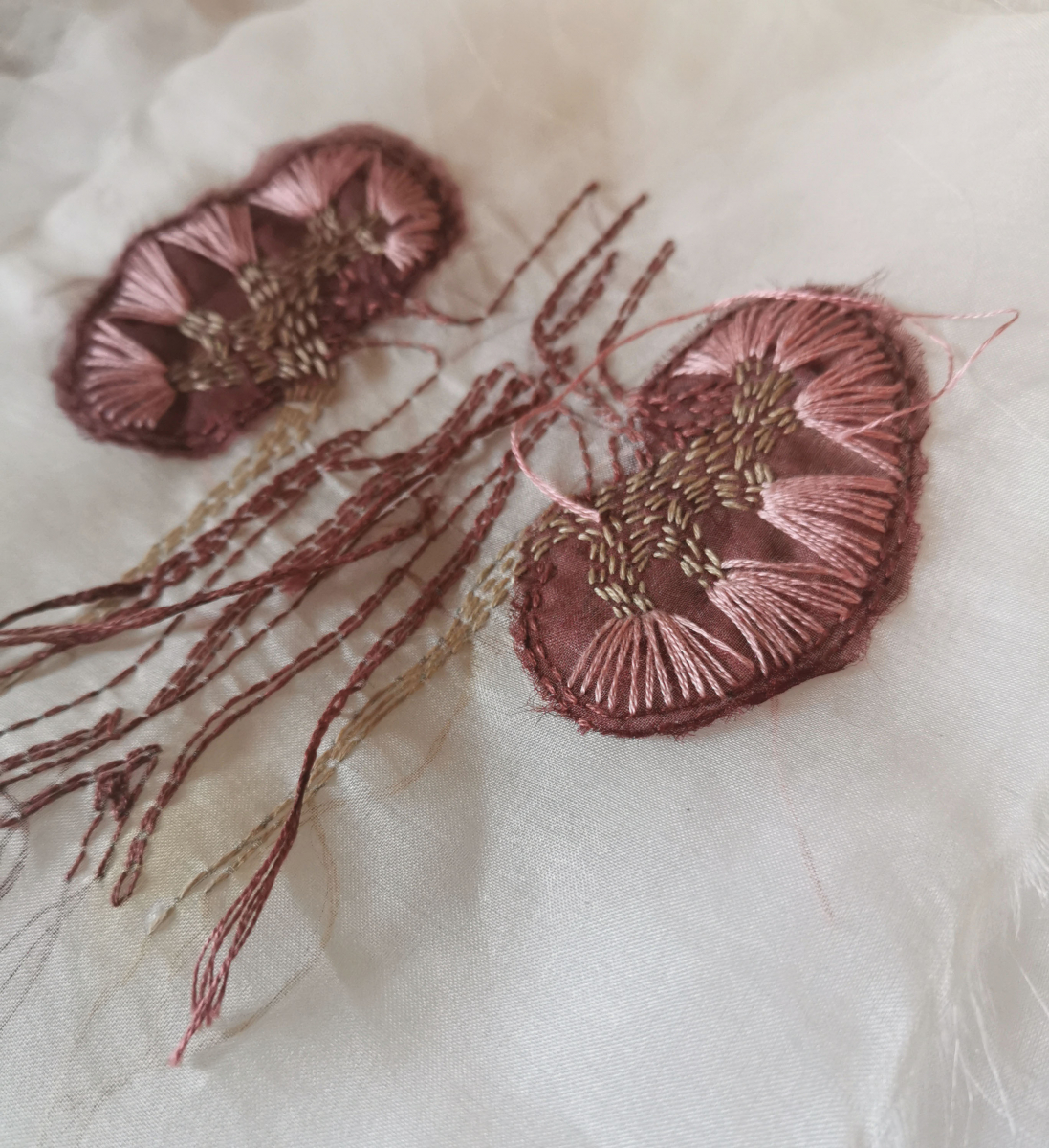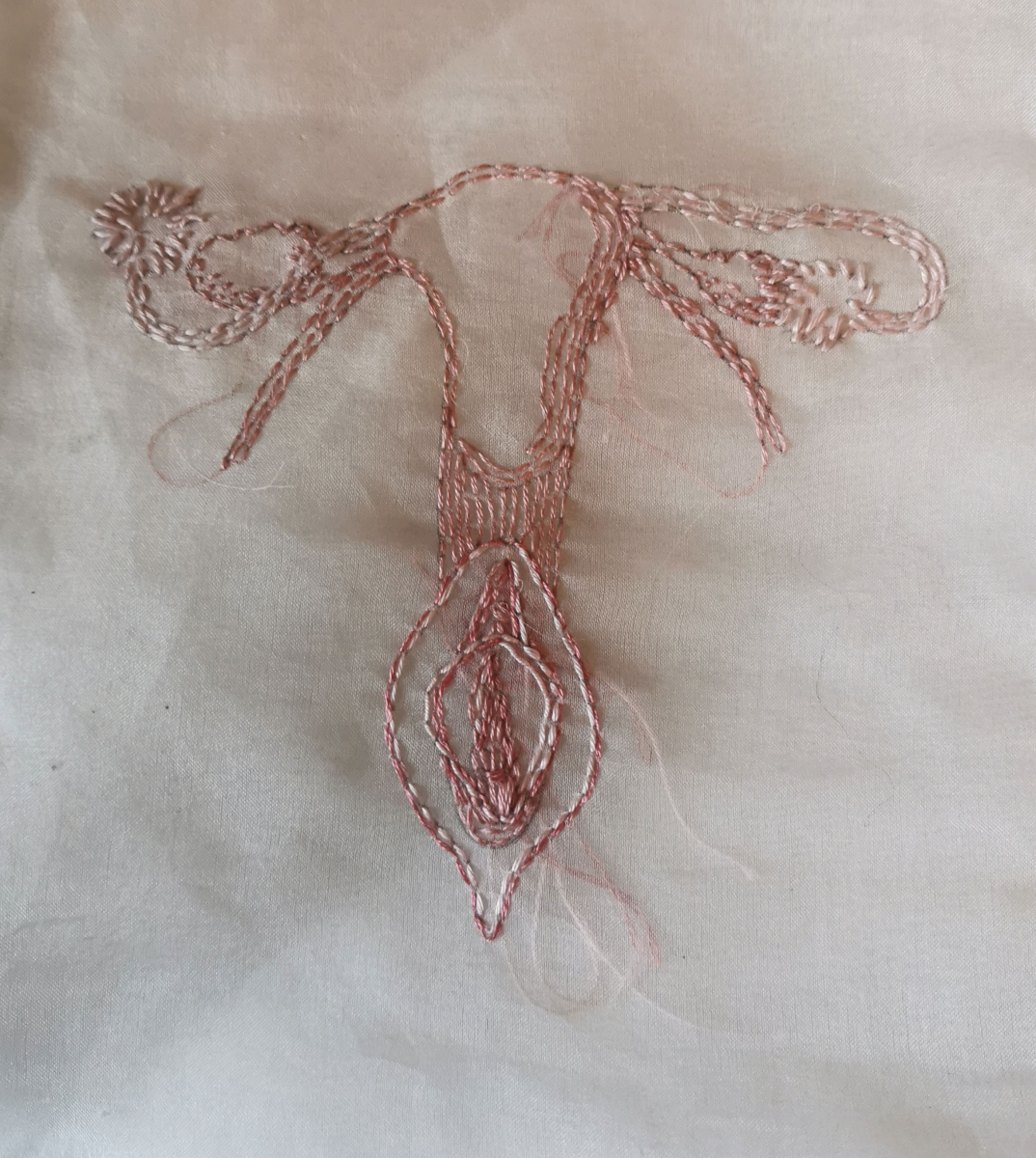 ---
Definitely a subject & treatment that I would like to explore further.
There is something about the juxtaposition of such a traditionally delicate, ladylike skill as embroidery & the use of leftover silks from bridal and ballgowns with the exquisite detail of anatomical engravings that gets the creative juices flowing....