Experiments (Courtesy of the Pale Rook) and Hints of Things to Come
Posted by Penelope O'Gara on December 08, 2019 |
So, a couple of weeks ago I drove from Somerset to Glasgow to attend the first doll-making workshop given by Johanna Flanagan (she of the Pale Rook). Not that I am an inveterate workshopper (this was only my second, the other being wirework which helped in the development of antlers and fairy wings), but I do believe this was rather special. I am certainly happy with what I learned...
Firstly, a stuffed doll flat-patterned on the spot, adorned with scraps of antique lace.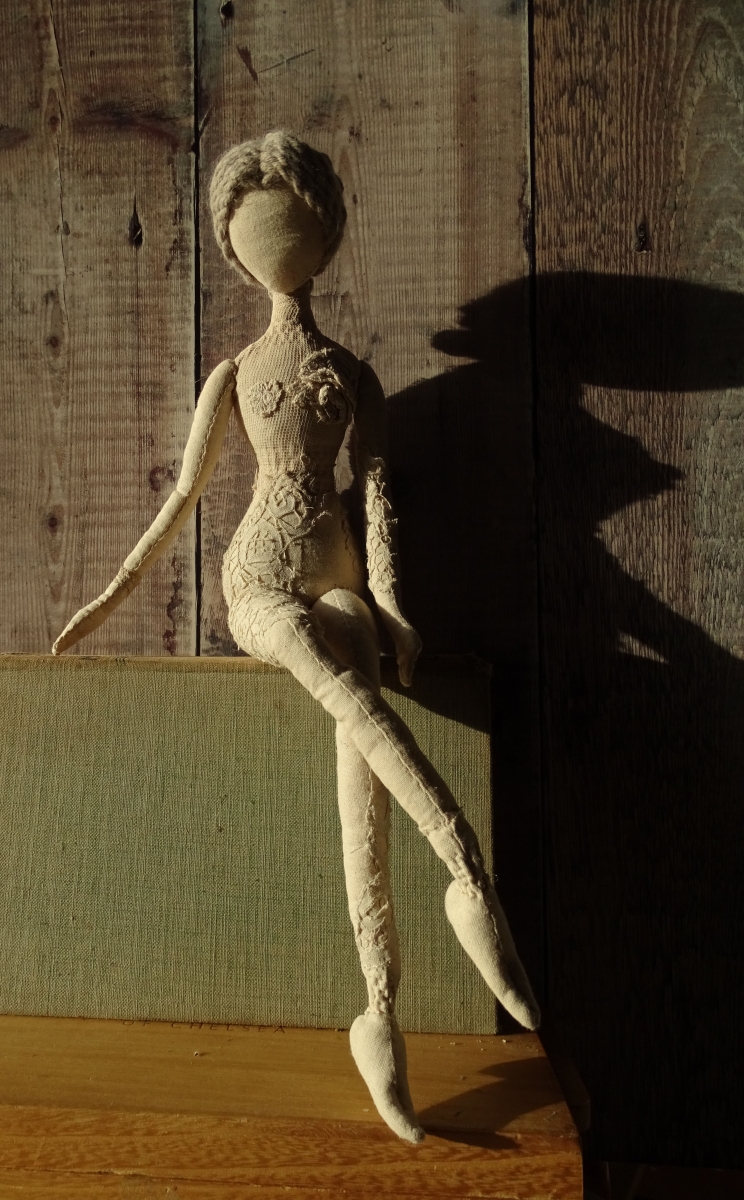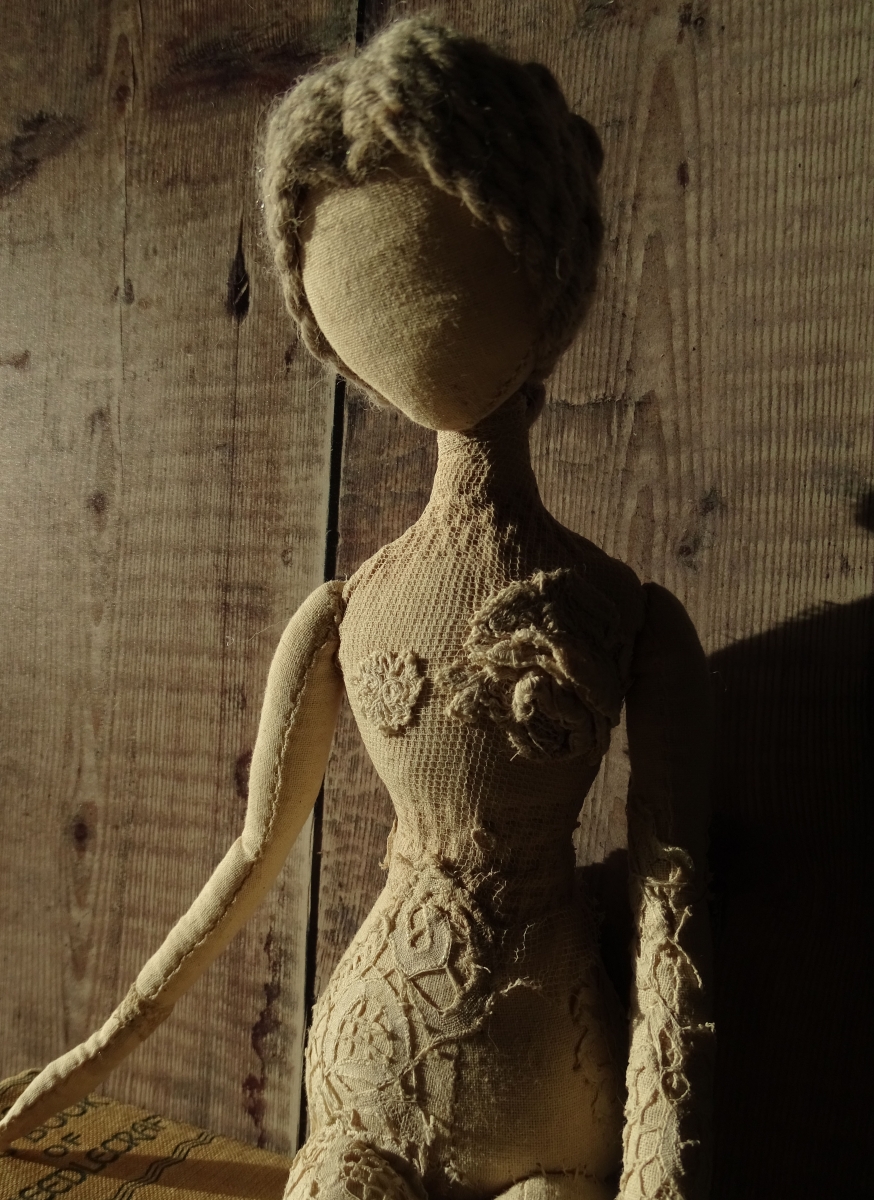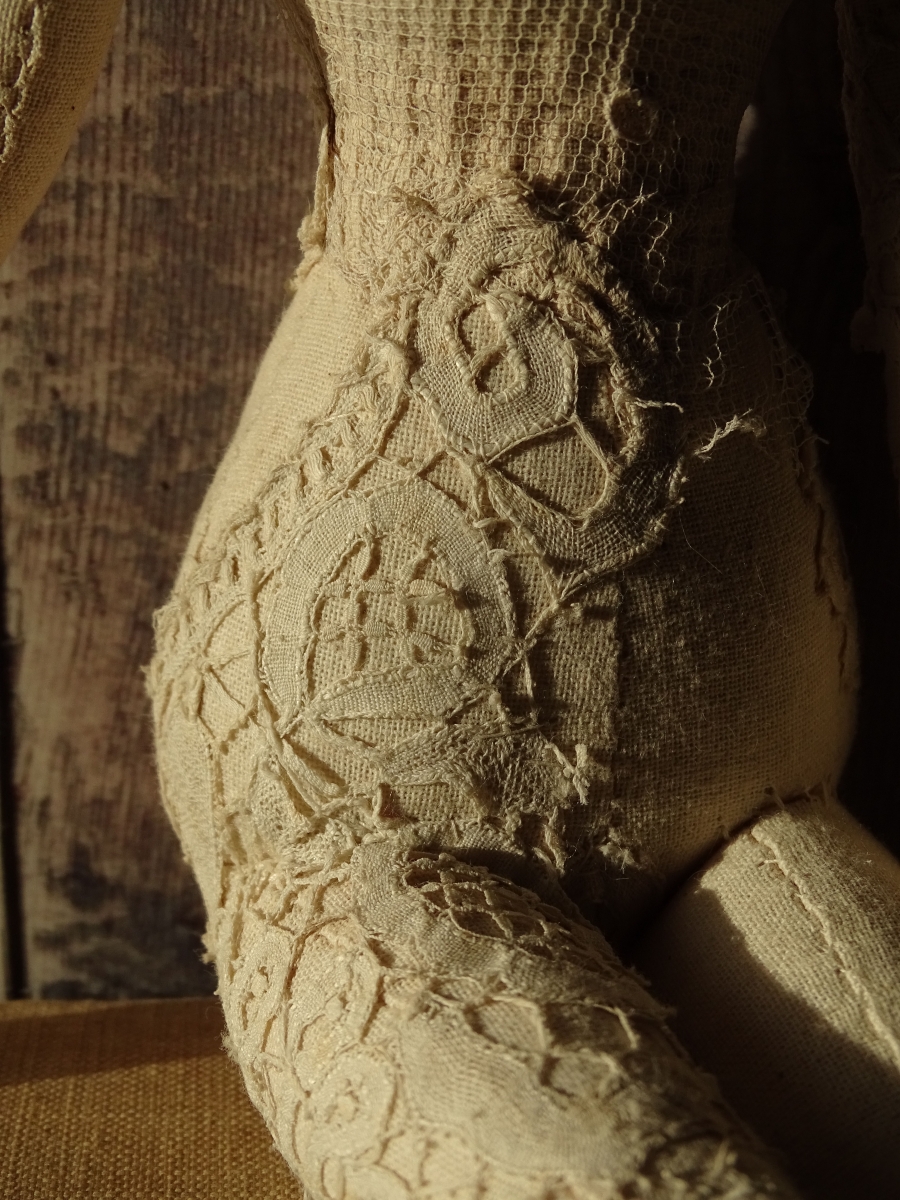 ---
Then we explored a technique utterly new to me, and one that foxed me at first. A wire armature padded with a touch of needlefelting, then bound with strips of gauze. Building out rather than having any pattern at all. Over the course of the weekend I picked at it and developed an idea...but it wasn't until I was home and could take more time that her head was made. And in case you were concerned, this hare is supposed to be gazing at the moon, not auditioning for a remake of Flashdance.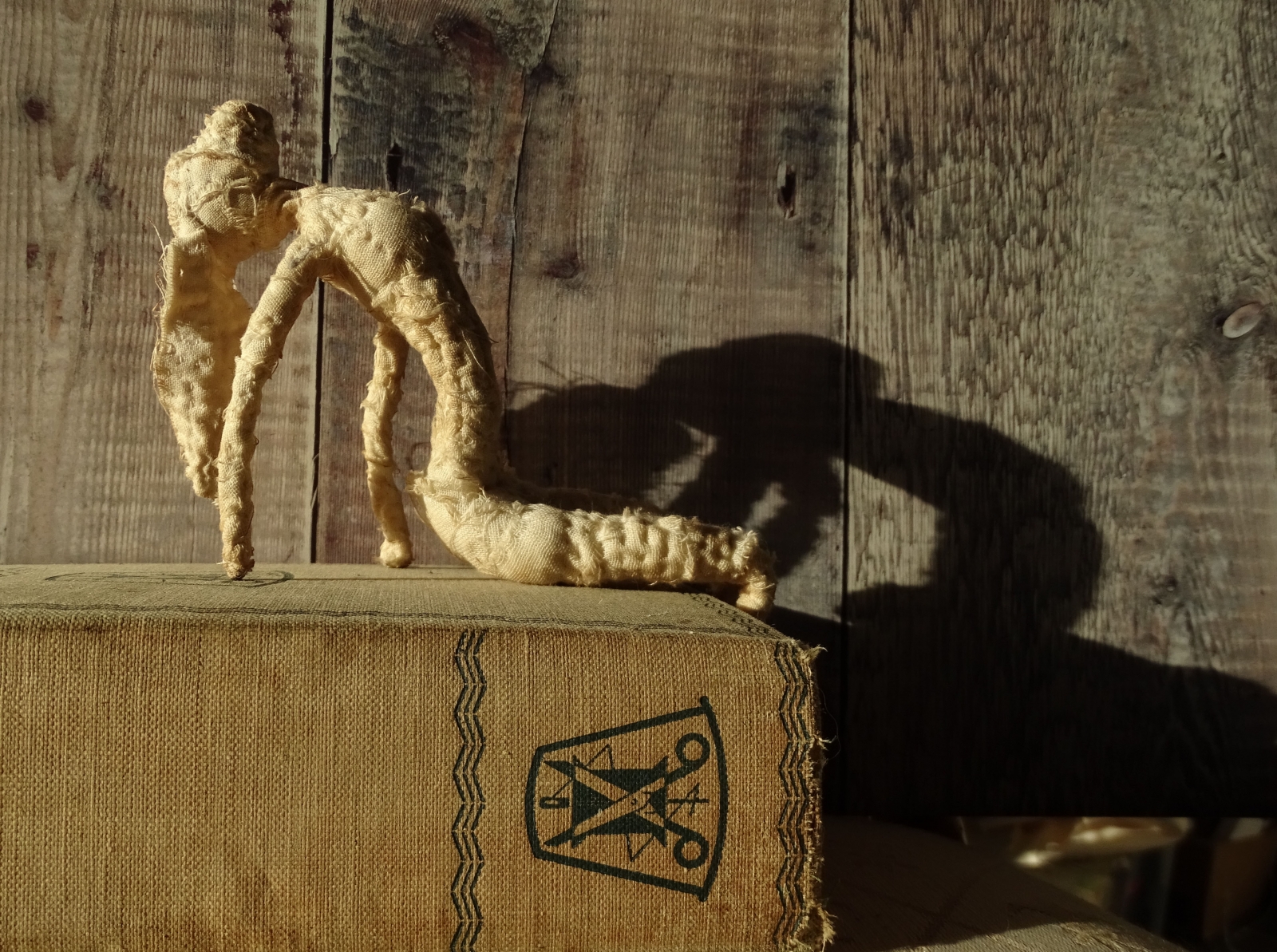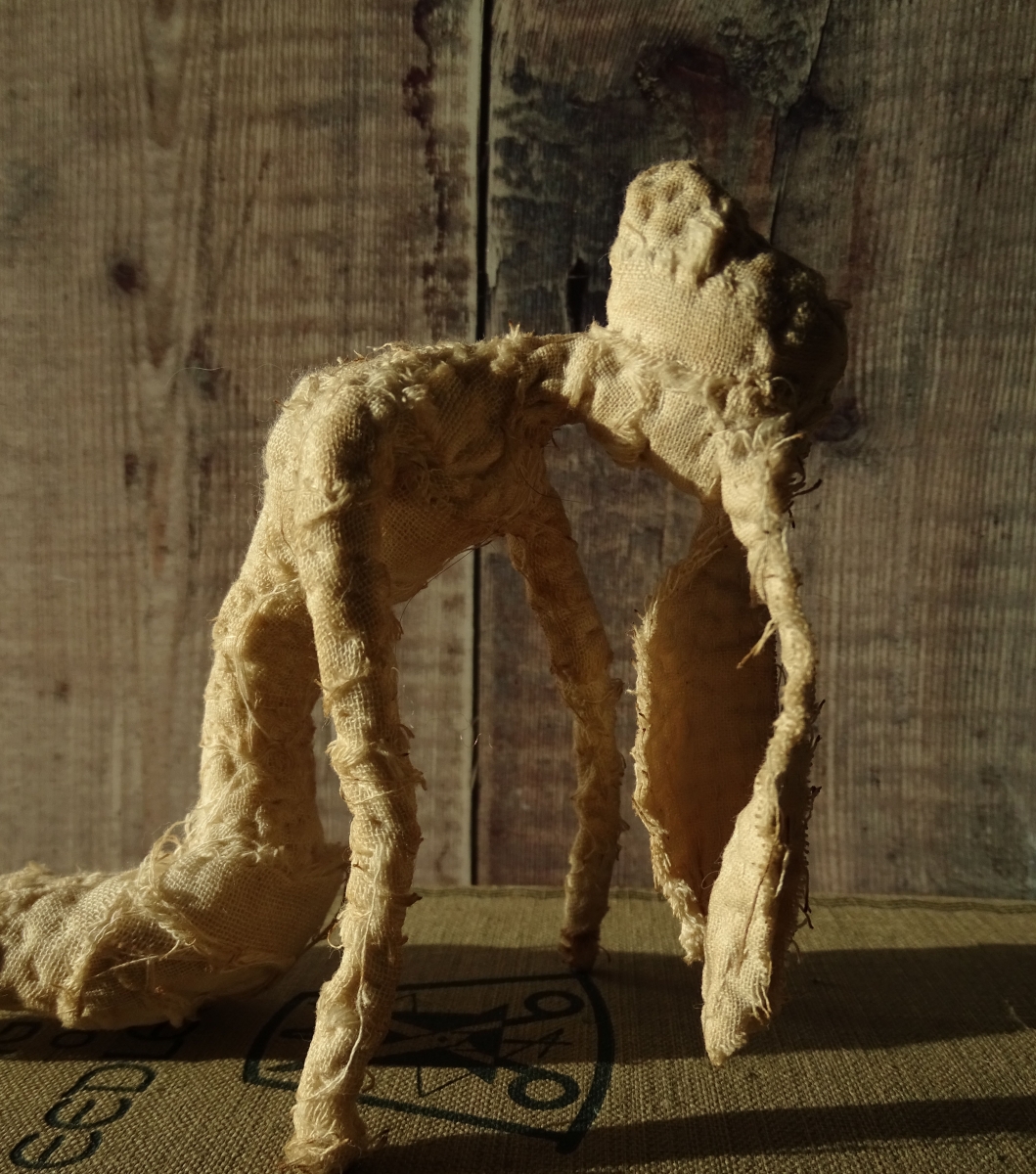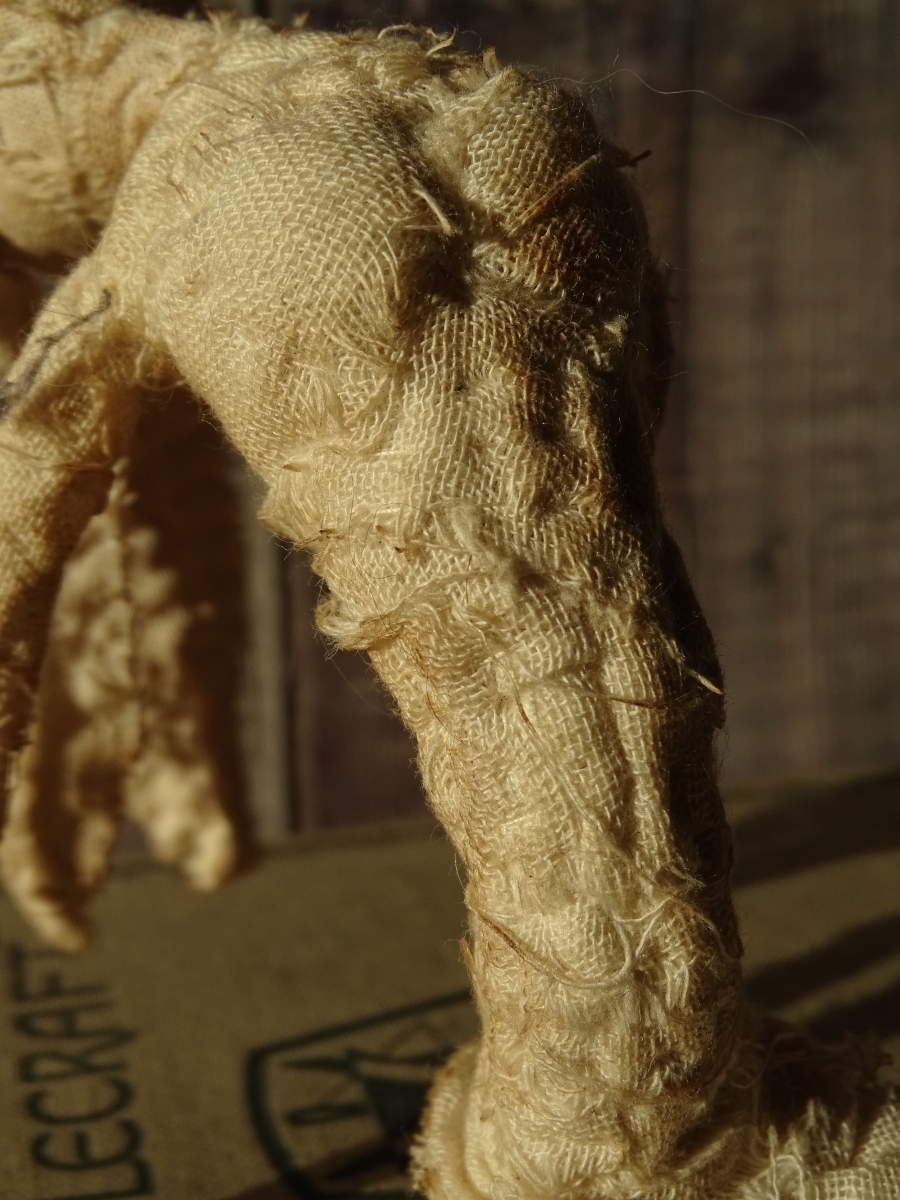 ---
Over tha past week I have also made my first attempt at translating Johanna's teachings into something in more of my own style. In other words, big hair, more old lace, and black-smudged eyes. A ways to go yet, but as a starting point she is alright, I suppose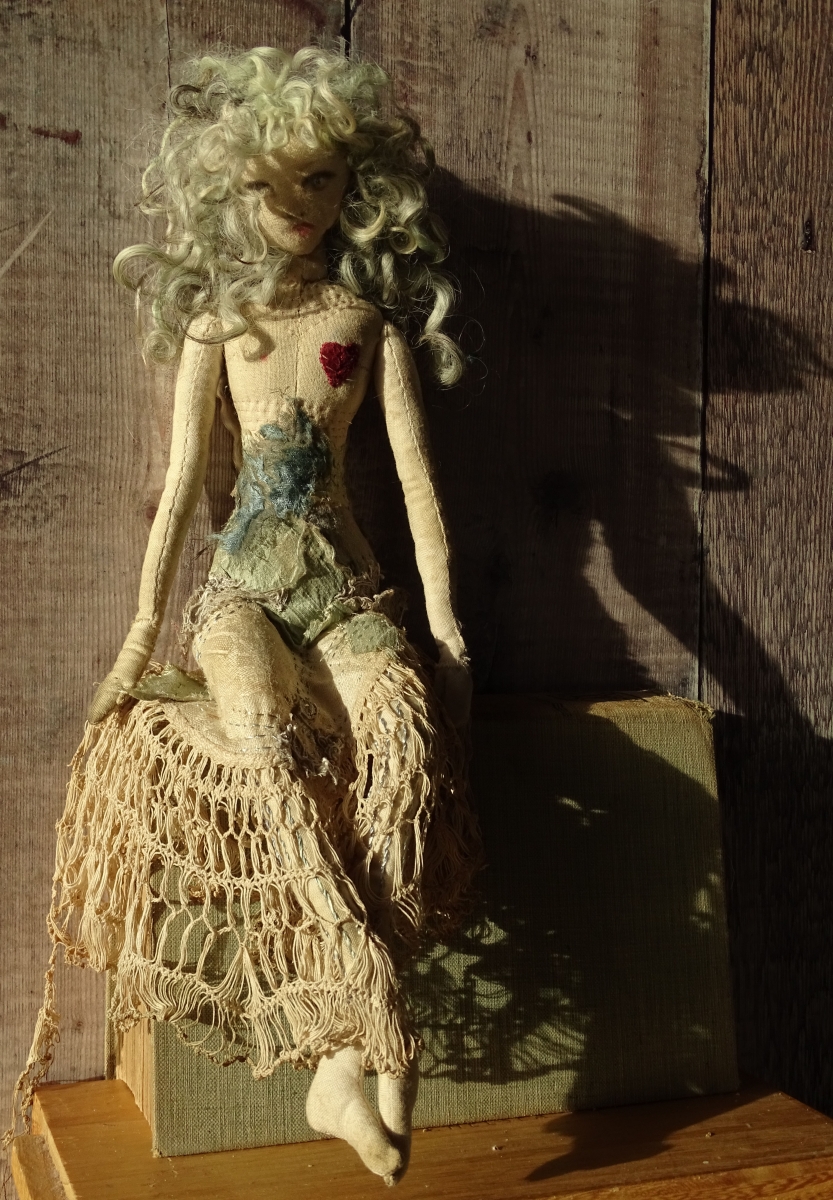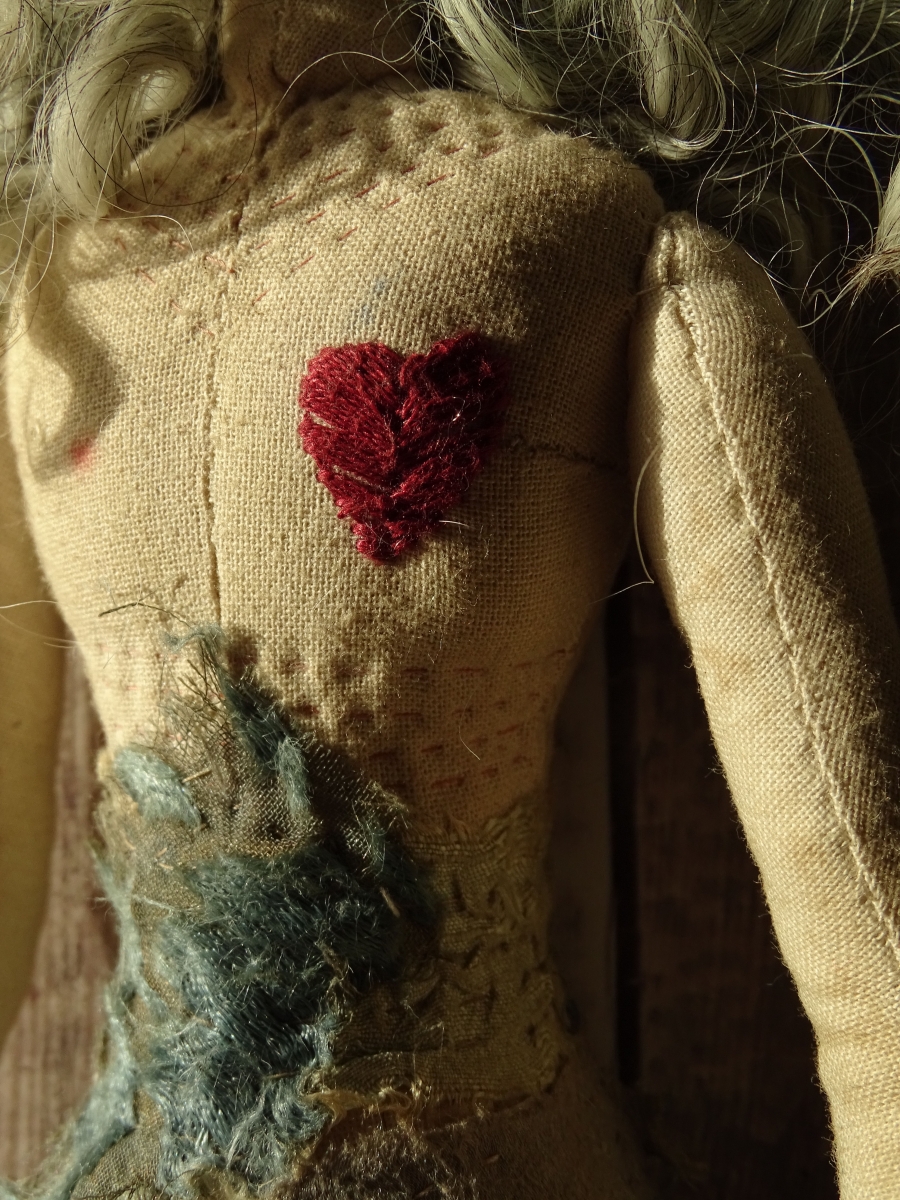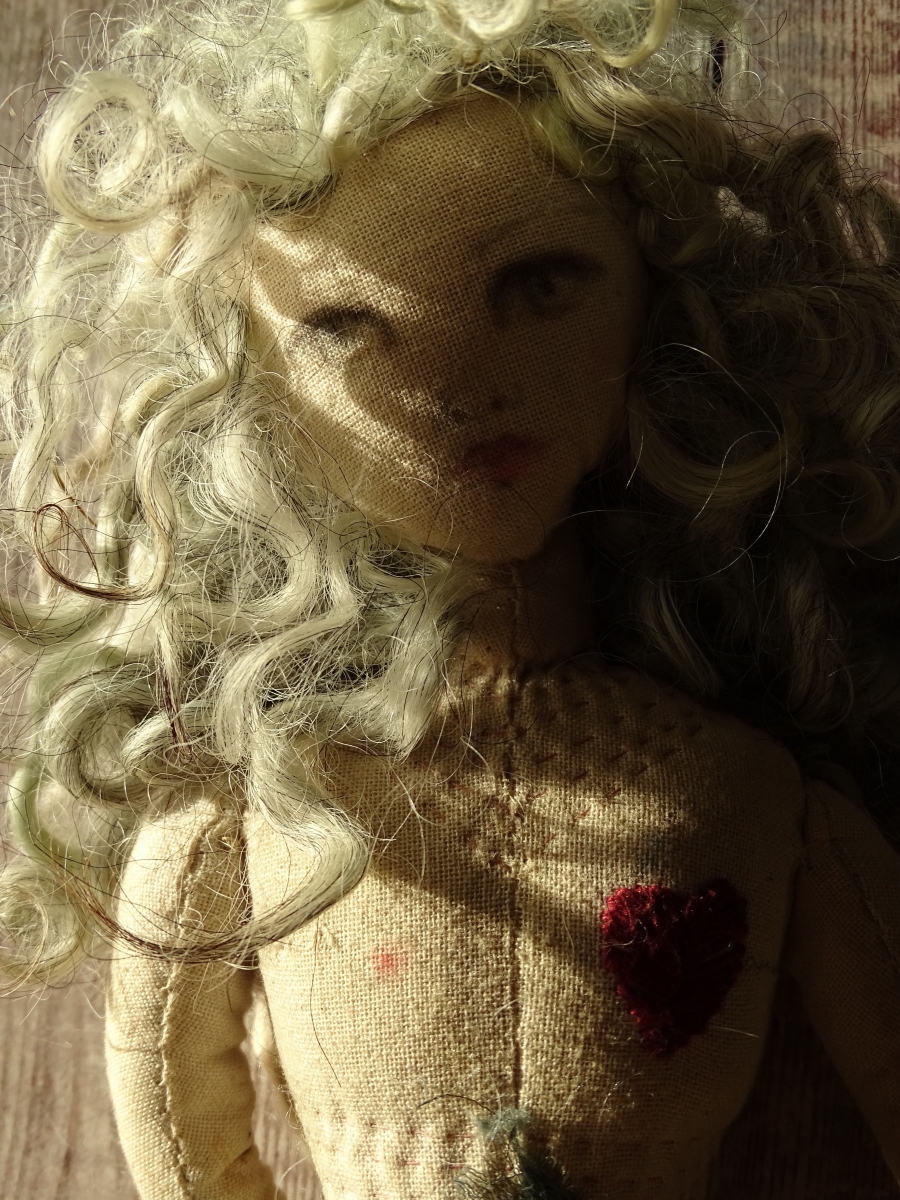 ---
Much experimenting to be done.
Expect new things and new directions in the new decade......