Fragments of Alba - how they came to be
Posted by Penelope O'Gara on February 13, 2022 |
Rumour has it that some folks are interested in how inspiration strikes and a collection develops...
In this case, I was intent upon creating a group of burlesque-inspired figures and had got as far as trawling Pinterest for pictures to form a mood-board when I began taking a correspodence course with the fabulous Johanna of The Pale Rook. An early exercise was taking a sheet of tissue paper, subjecting it to whatever folds, twists and pinches came to mind and see what it suggested.....Every last one of my experiments looked like a Victorian lady :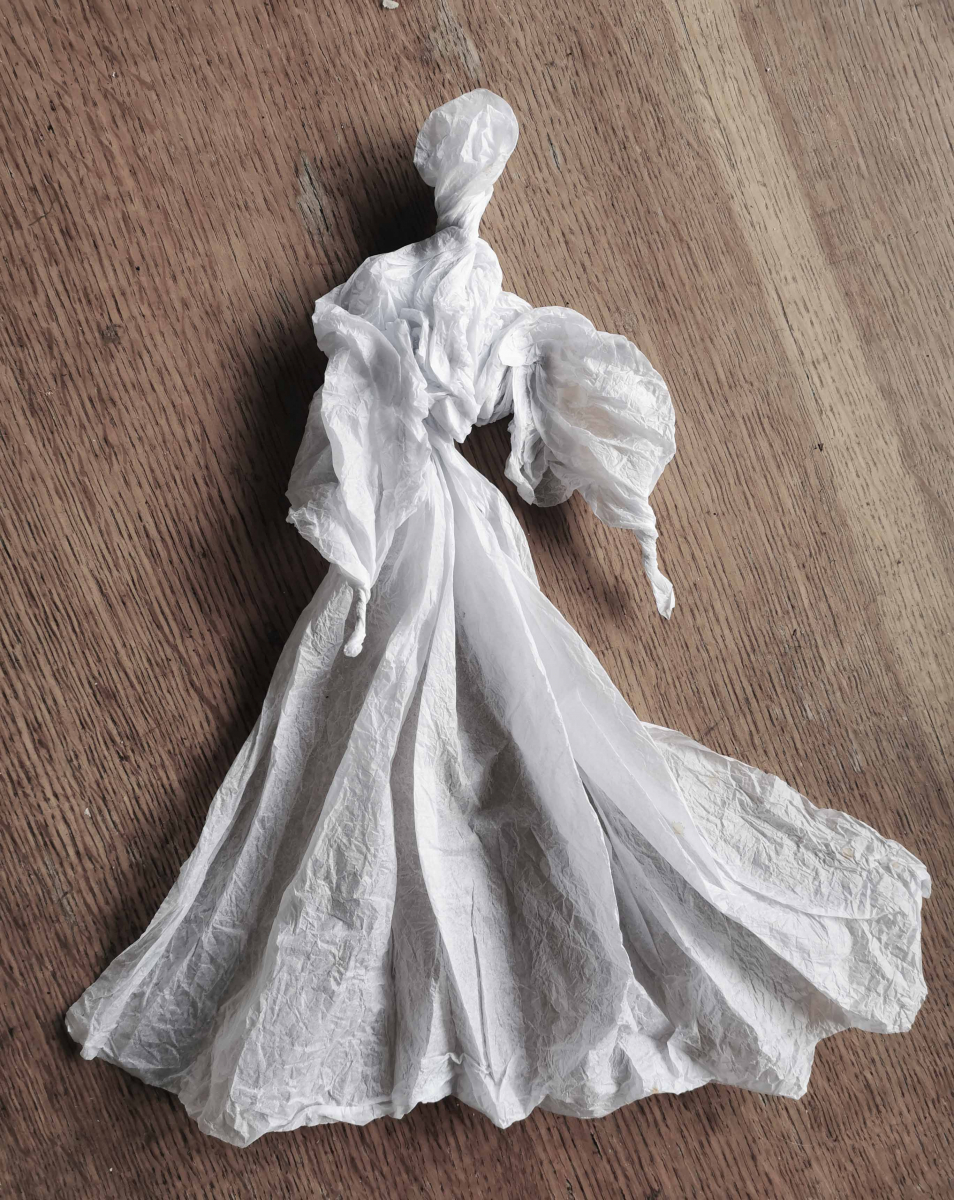 Embrace the Unexpected, the lady said...and so I have immersed myself in the world of the pale-and-interesting Gothic (here is some of my reading list - the scary thing being that all were on my shelves already)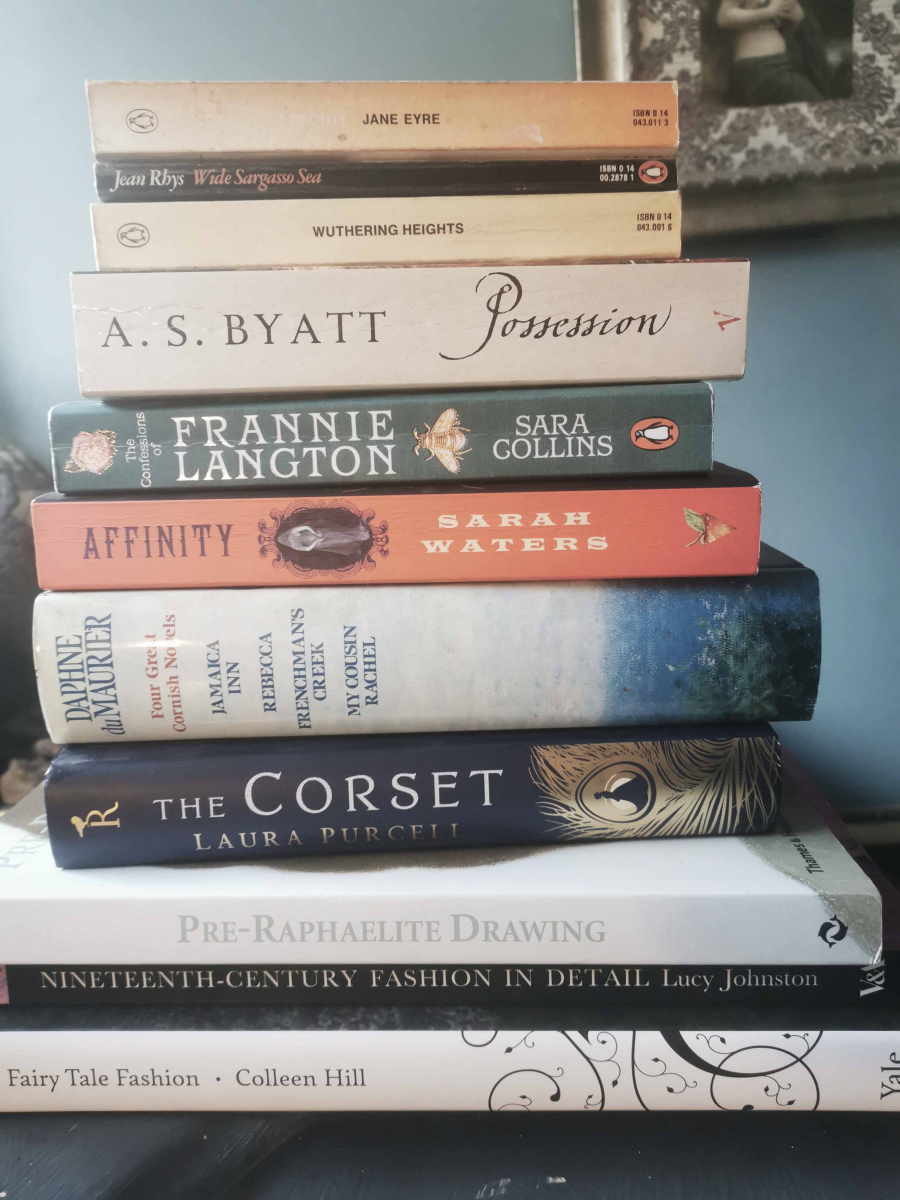 And somehow it felt right, postponing the burlesque theme - probably until winter, when a swathe of velvet and sequins will feel festively appropriate - moving in to a world of wafting white skirts and wistful dreams just as spring begins to appear over the horizon. Hence not just a reading list, but a return to searching for inspirational images which I have been making into a book filled with both pictures and imagined snippets of text: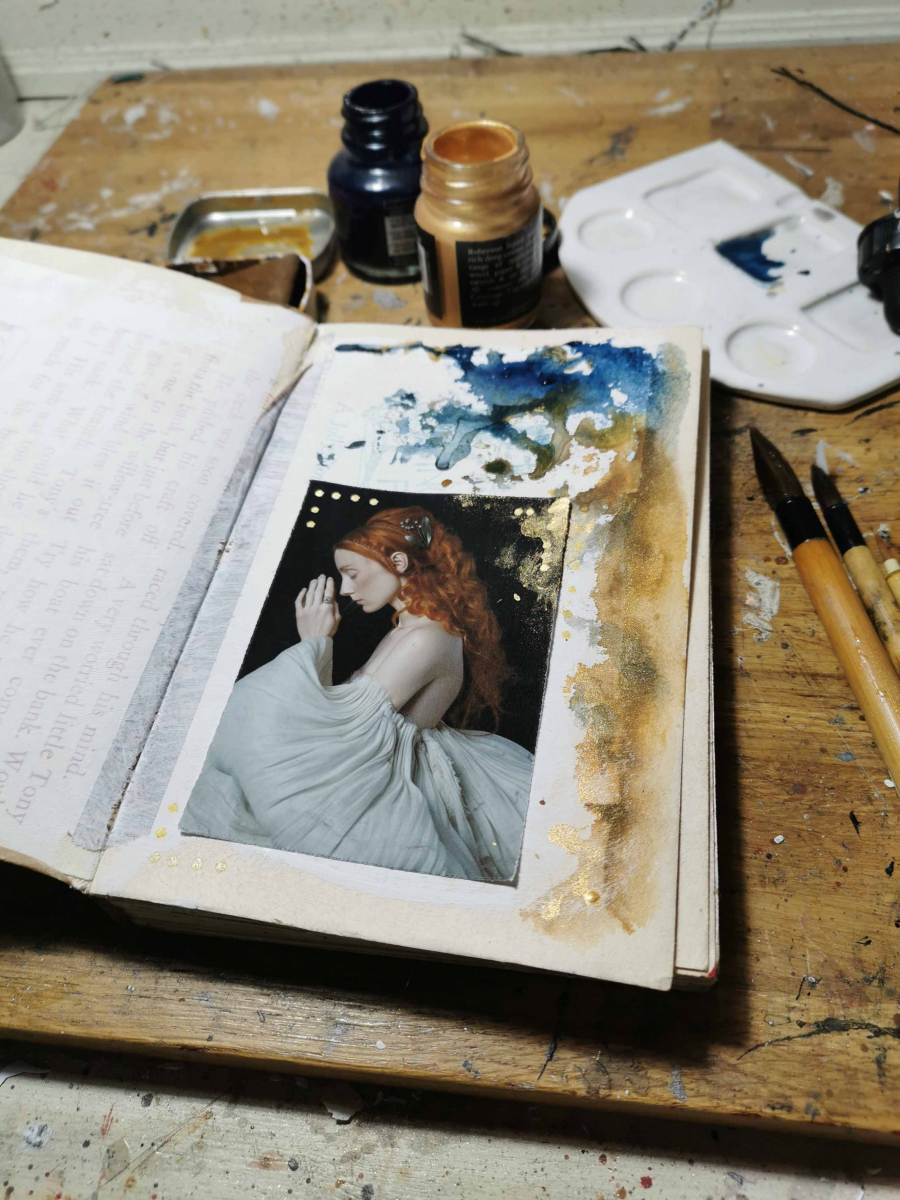 The pages combine found images with paper ephemera and washi tape, loosely applied washes of ink, soluble graphite and metallic gold paints plus handwritten text using oak gall ink which will alter colour with time.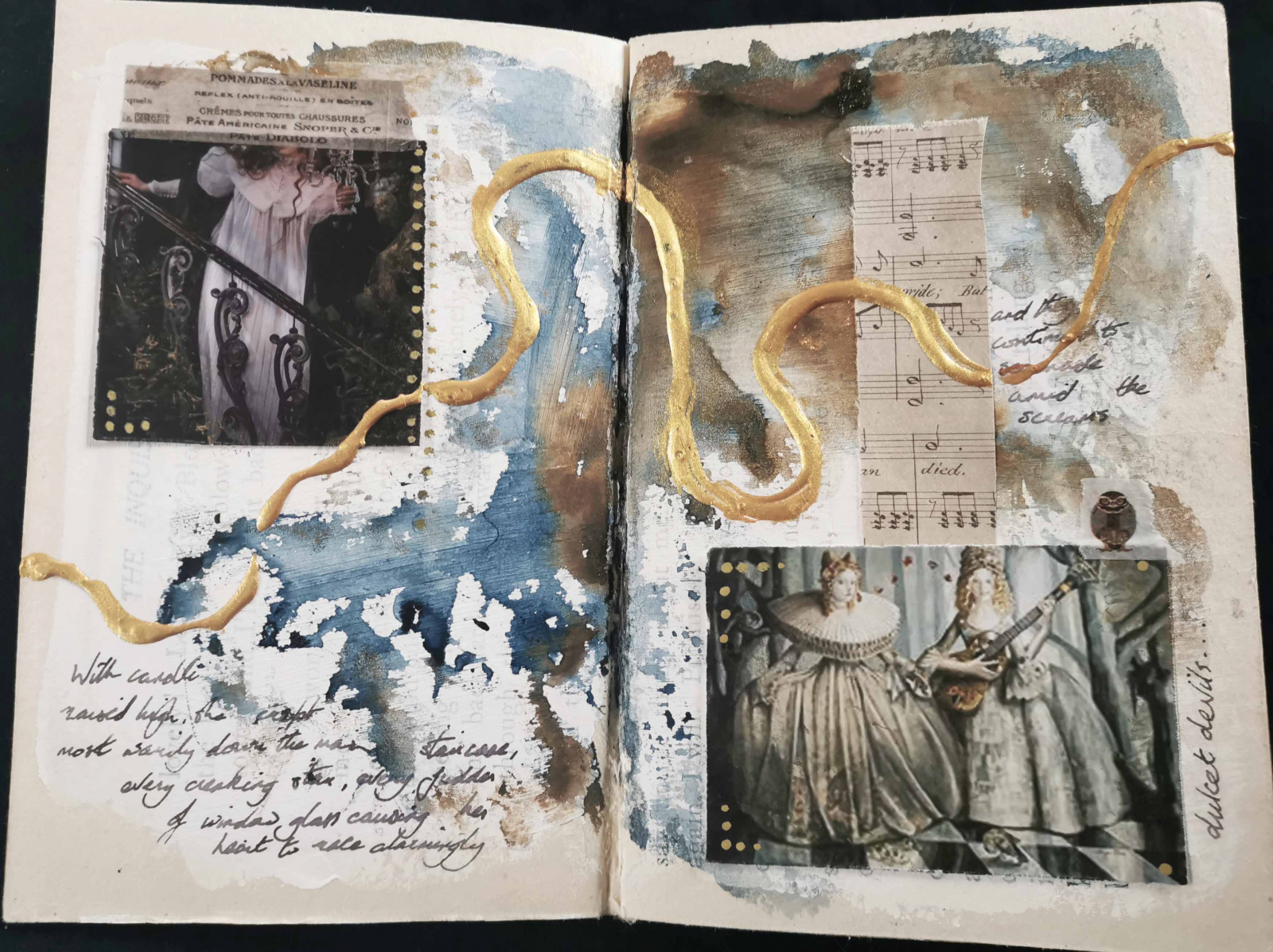 A rummage through my stash of bridal scraps provided pieces which I have pieced quite randomly onto bodies and caught in place with deliberately visible running stitches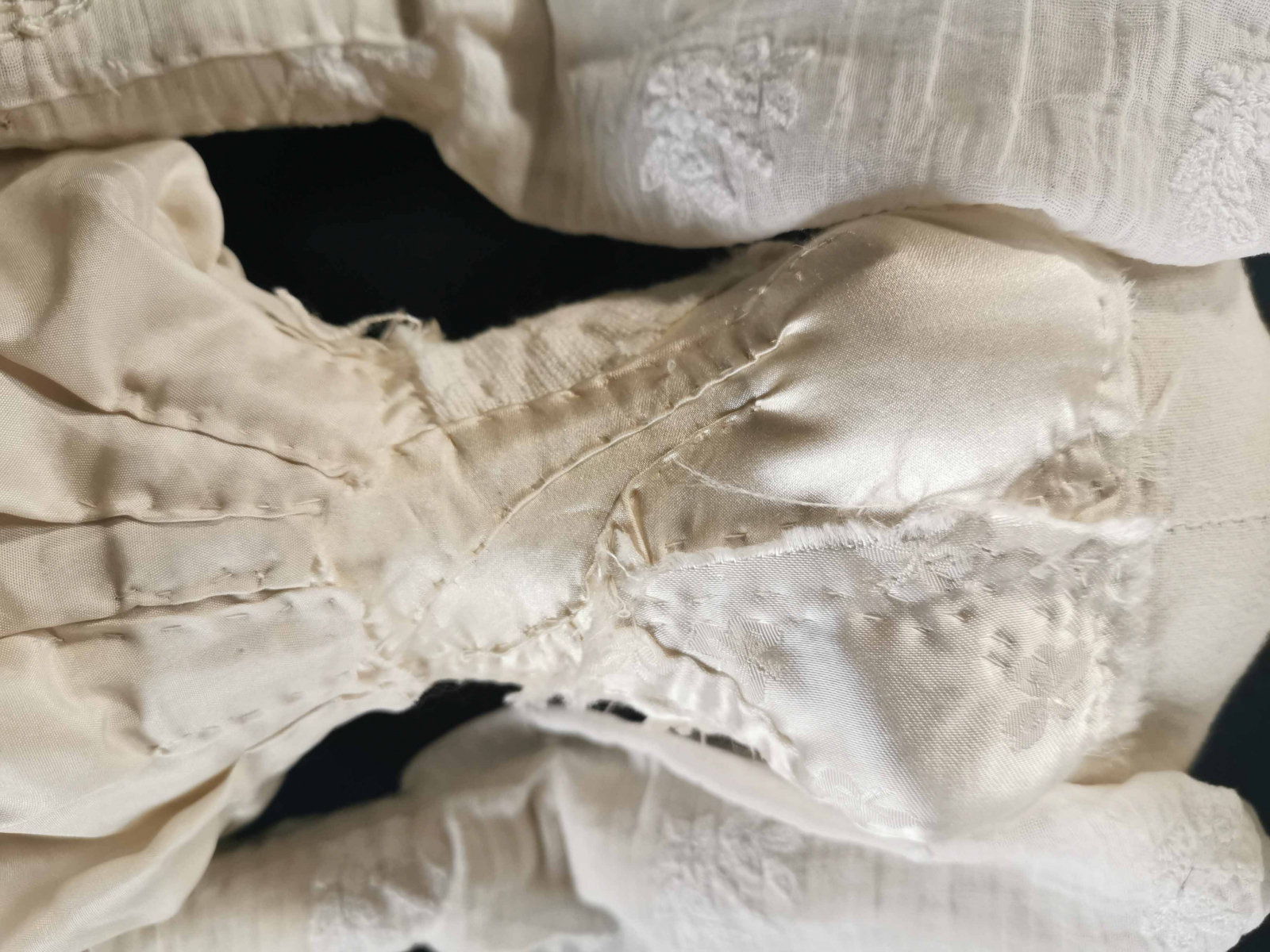 All three are subtly varied.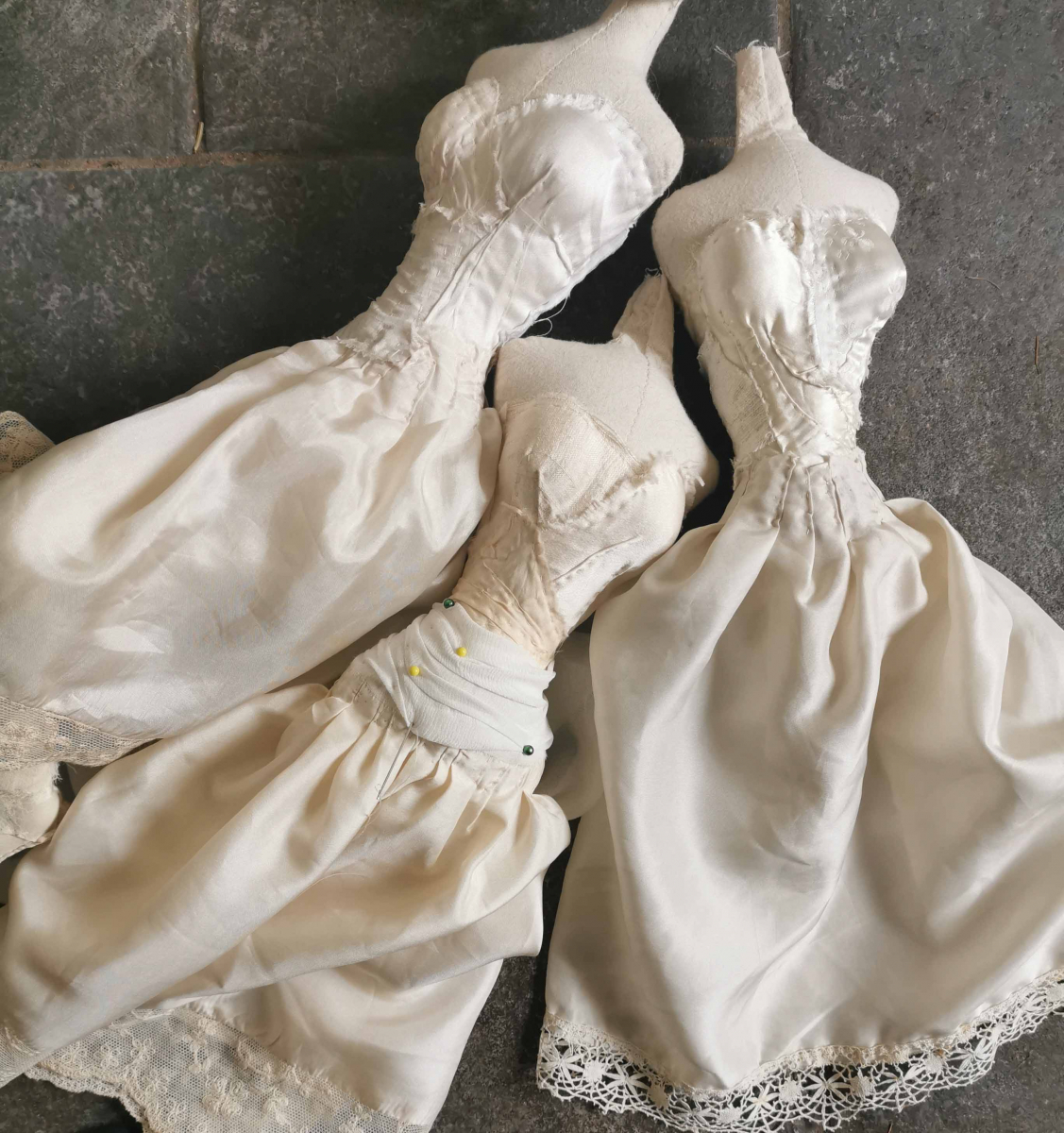 A post from doll-maker Adele Po inspired me to try making little boots using kid leather from some sadly-stained vintage gloves in my costume store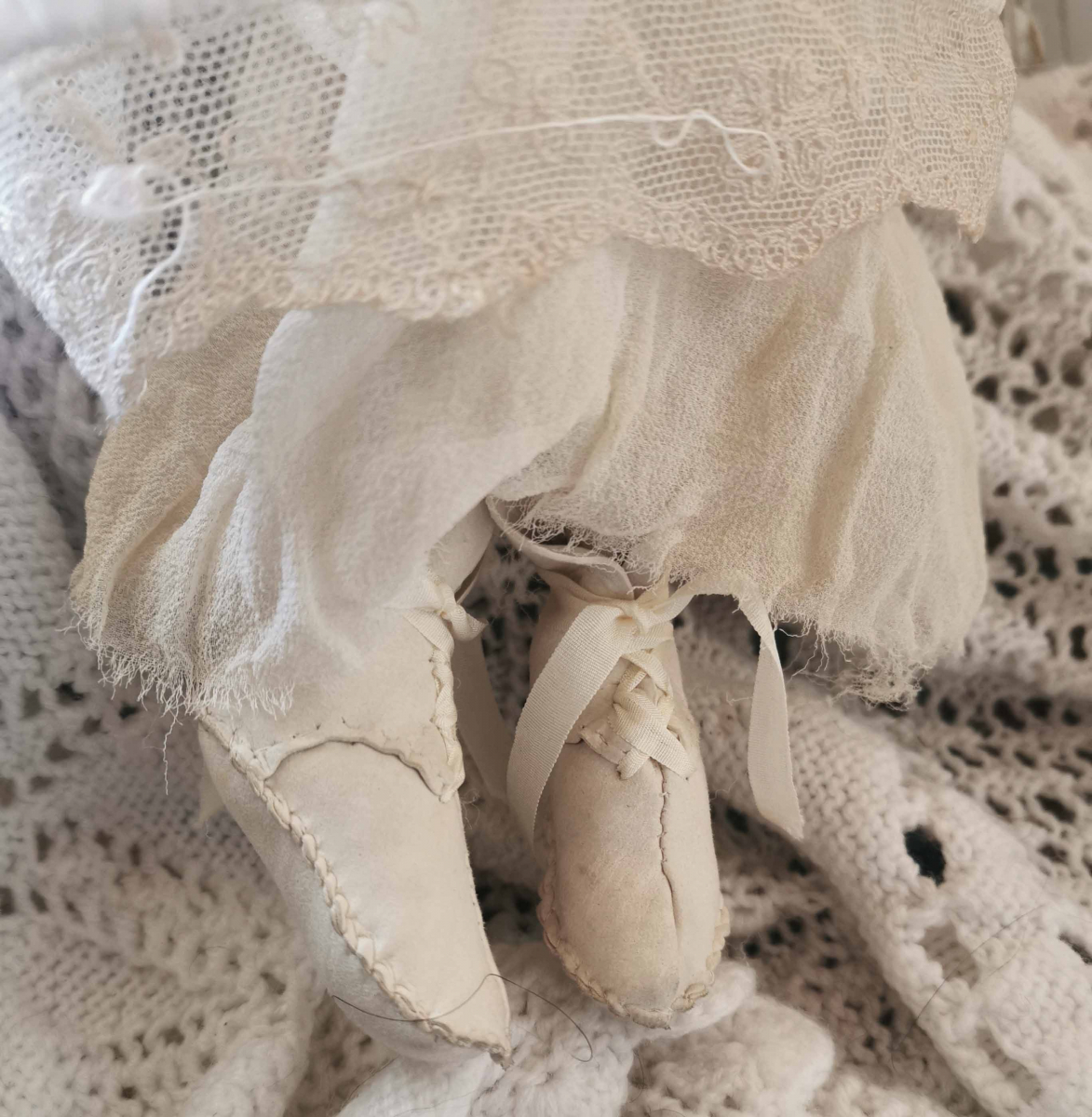 and I have similarly raided damaged vintage dress shirts for their hair, ripping narrow ribbons which remind me of old-fashioned rags with which girls would curl their hair overnight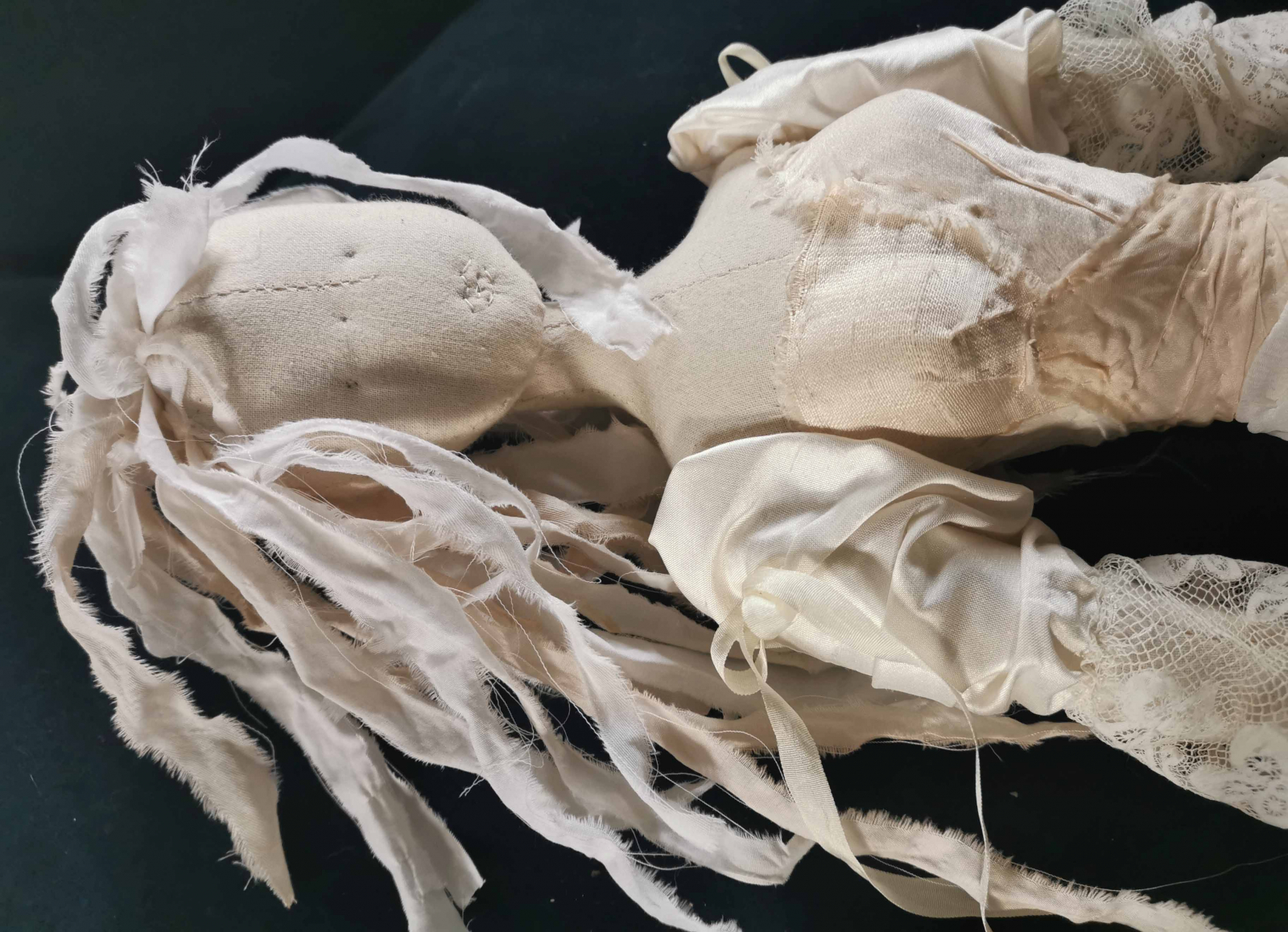 Now they are due to visit the dye bath, which is always both exciting and nerve-wracking - character can change entirely at this point, in a process over which I have next to no control. Wish us luck!