A mercifully brief history of moi
Posted by Penelope O'Gara on April 26, 2022 |
As a small child, I lived with my former-milliner grandmother in an East Anglian village stalked by windmills, the forest on the horizon. These were the days before computers, before cable television (let alone streaming services), with just two buses a week heading to the nearest market towns. We made our own diversions, and when the icy winds of winter swept in across the North Sea that, for me, meant sitting before the fire, learning sewing skills. In particular, I remember hand stitching gloves - who knew that decades later I should unearth that knowledge to help fashion doll hands...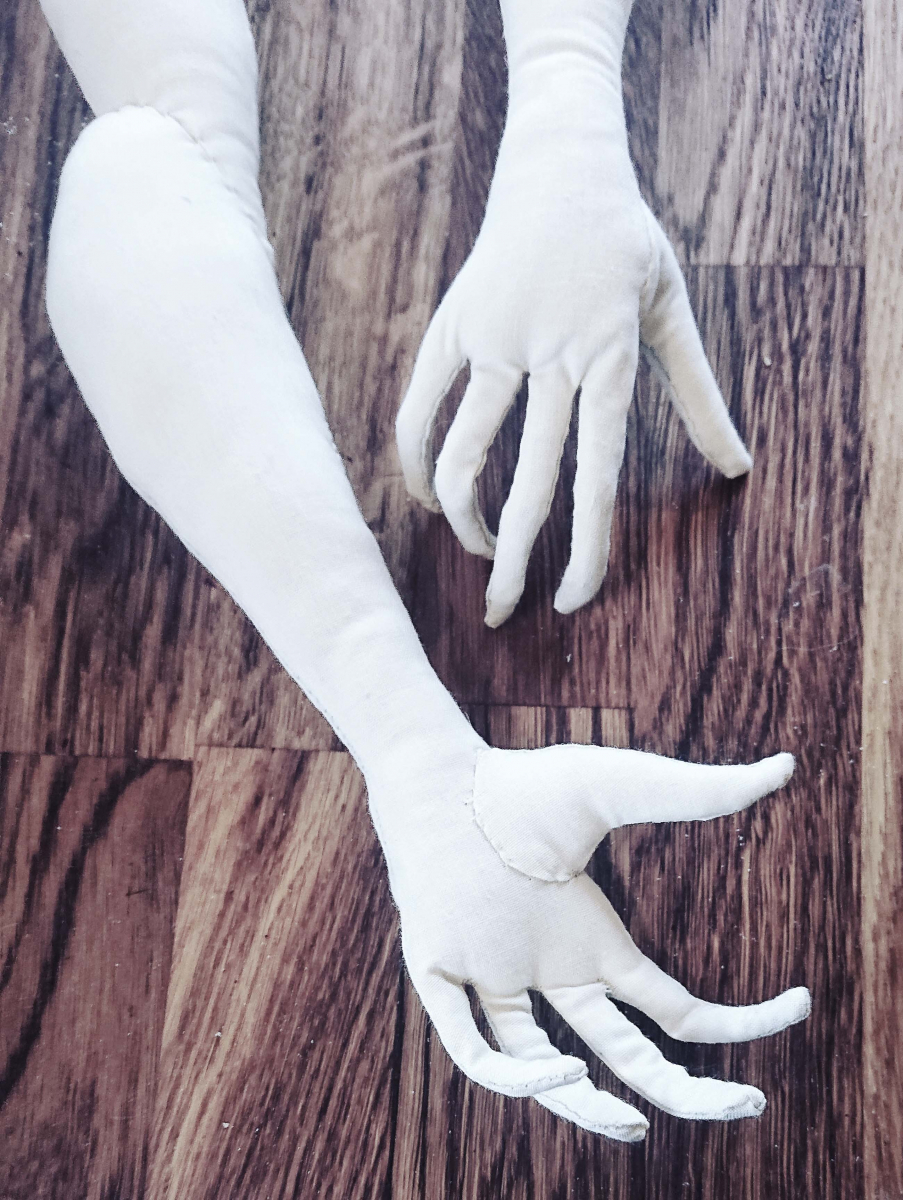 Hands created in 2020 for "Sacheverell"
---
In school I had a penchant for literature, history and art, followed by university studies that included film, photography, American literature (hence the taste for Poe & Hawthorne), Irish poetry (leading me into folklore & the fae), & South Seas culture (the ethics of cannibalism, anyone?)
Crossing the Atlantic , I pursued an MFA in Costume Design at SMU, which taught me construction & dying skills as well as tapping into my love of art history & introducing me to the arcane reaches of costume history. This is also where I began taking life drawing classes & came to understand the importance of a knowledge of anatomy.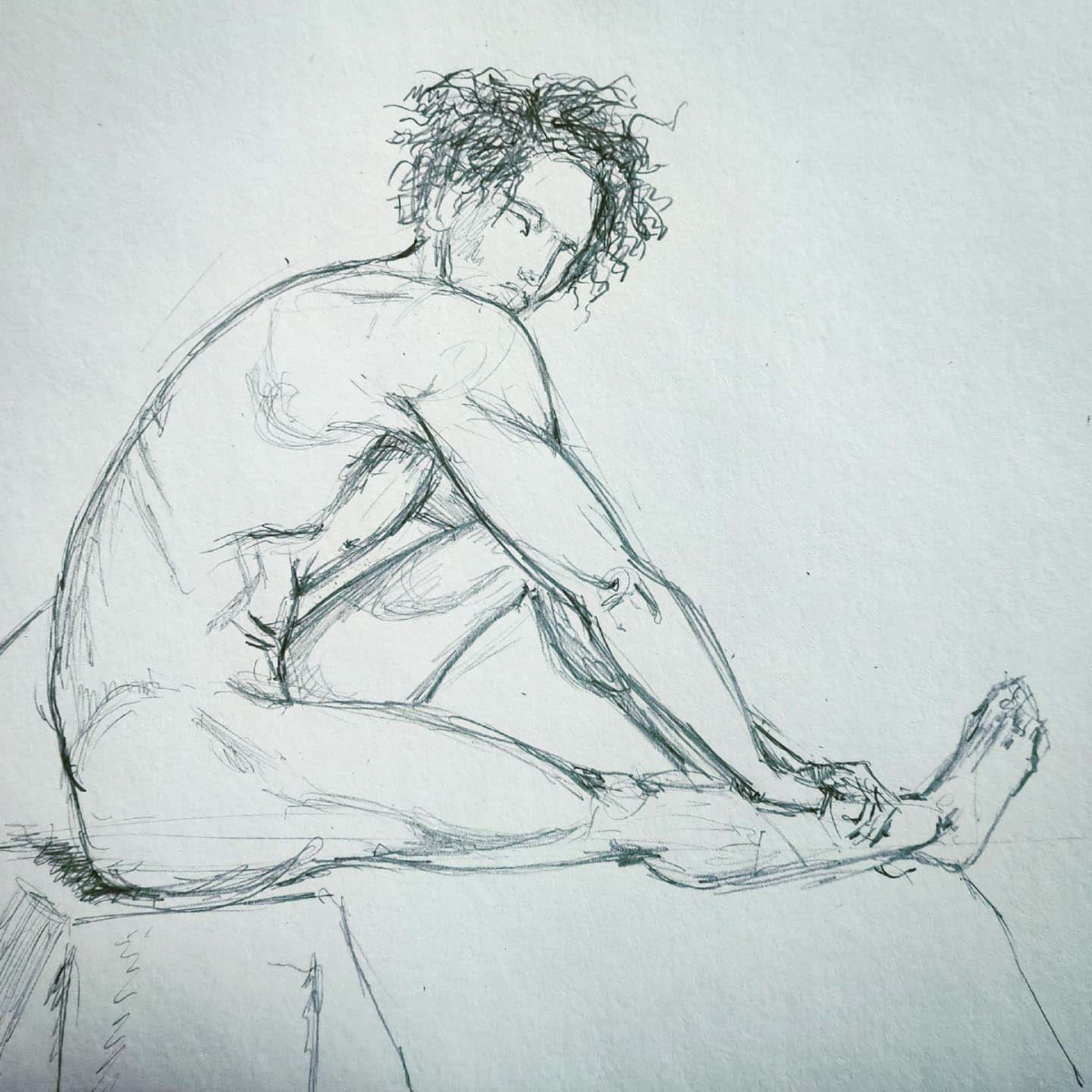 Life drawing from online session with The Renaissance Workshop
---
Fast forward through several years of working on film & fabric projects in Los Angeles, I returned to my English roots and through sheer good fortune fell into costuming for the stage, first in Bristol and latterly London, interspersed with sojourns to Bath, Southampton, Cirencester & Singapore. Between them, I learned to problem solve when faced with building anything from Greek armour to a full-sized elephant mask, the Tin Man to Ariel.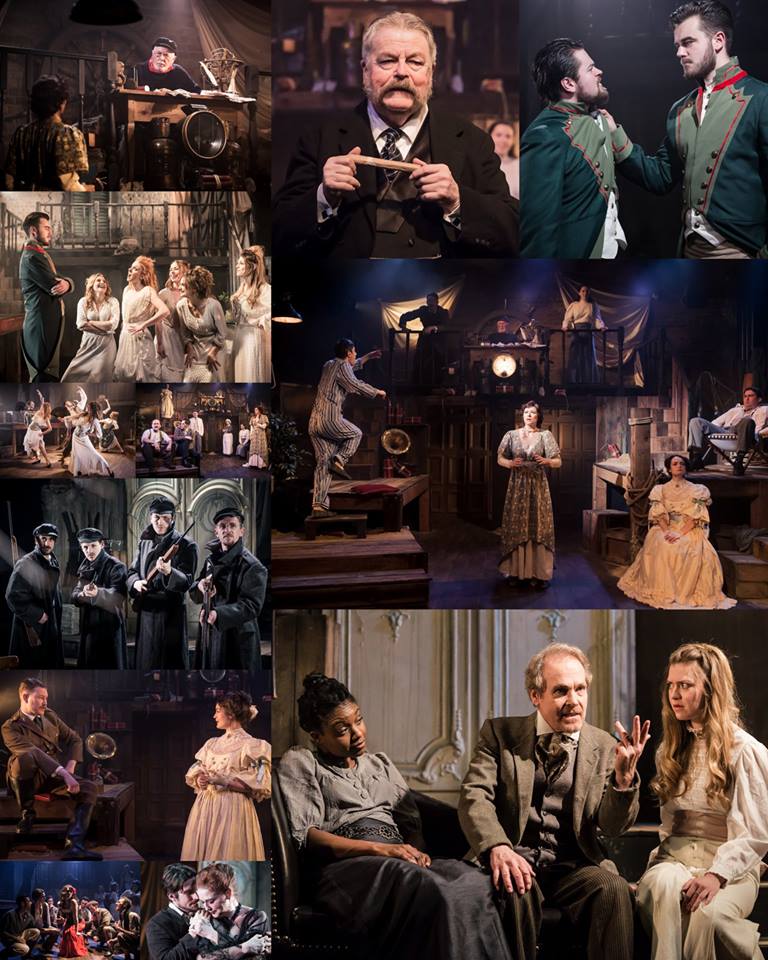 Costumes designed & made for Phil Willmott's 2018 season at the Union Theatre, Southwark
---
Alongside that - the theatre being an ever-unreliable employer - I stitched embroideries for craft book & editorial photography, recreated 1930's bias-cut gowns for one vintage shop, & still restore antique lace pieces for another.
Restored dresses at Days of Grace, Budleigh Salterton
---
In 2020, the circus that is my next-field neighbour asked whether I could create & perform a puppet show for them; since then I have built puppets for two London theatre productions & am busily creating more scenes to offer as part of the online Bizarrium experience.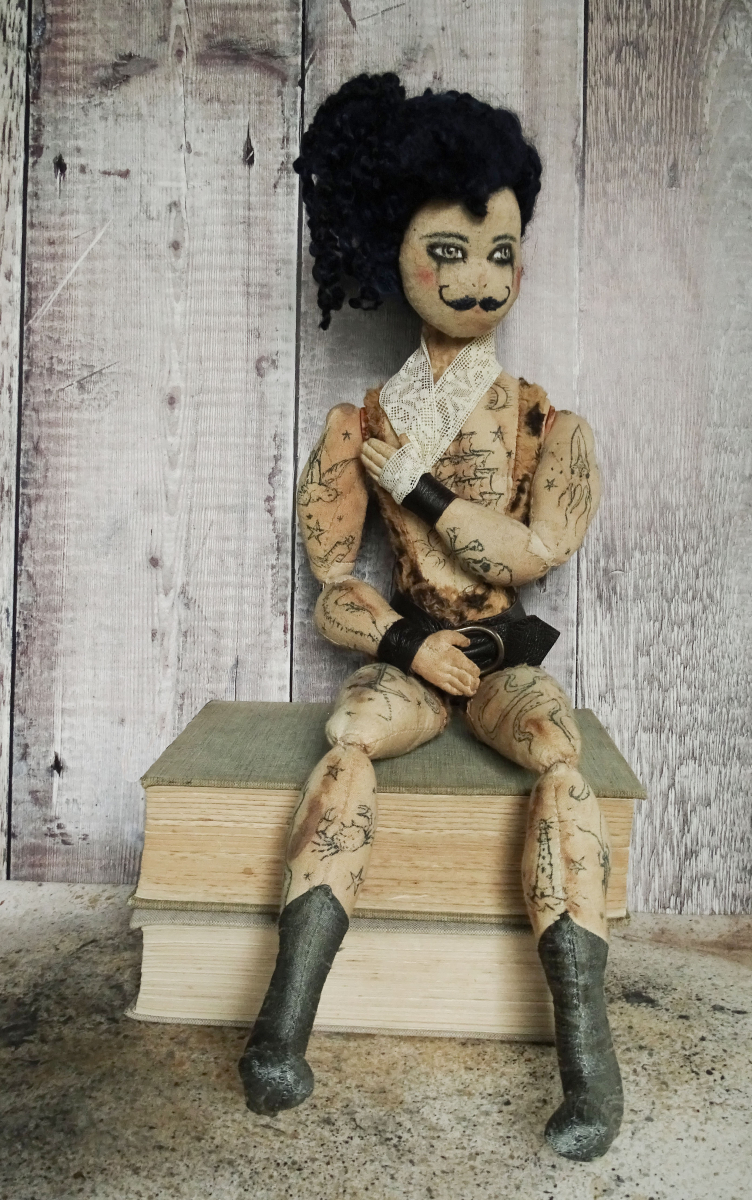 Rod puppet "Bombadil von Rammstein"
---
So there you have it, a speedy run-through of my history in the creative arts. Expect more details in further posts - & do let me know if there is anything in particular that you would like to hear more about.
Until then... adieu, my friend.