Bearded Lady - Puppet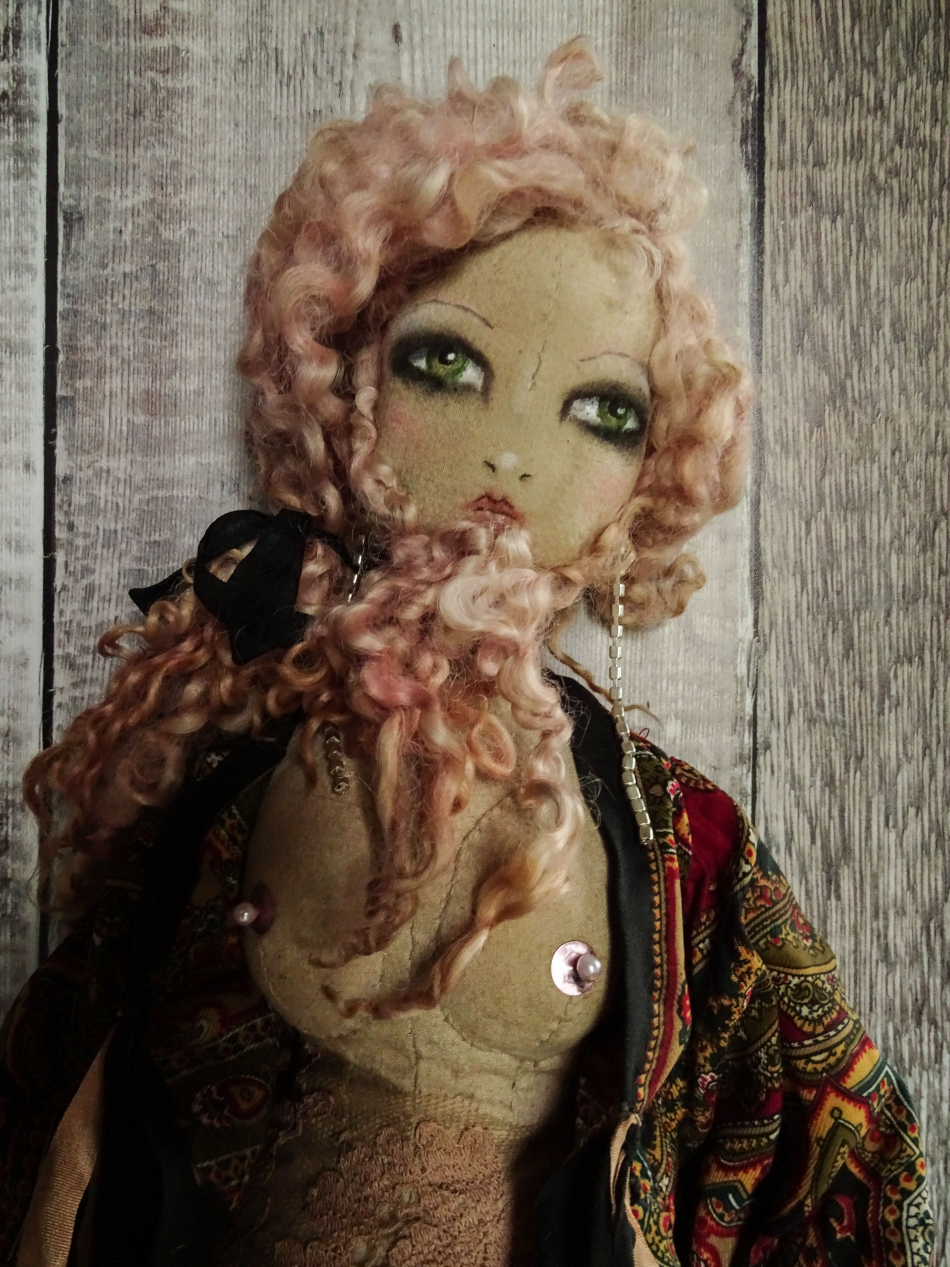 Shunned by the men in her life, Hellige loaded what she could of necessities into a small troika and headed for the forest. There she set up camp at the edge of a small market town and was welcomed by the women who took it upon themselves to teach the lost soul such skills as she would need to survive outside the castle walls. She learned to bake and brew, sow seed and stitch seams. And slowly she became the confidente of all.
It was thus she heard of a widowed farmer who beat horses and children alike, his wife having died of unexplained injuries some months earlier. Reminded of her own lucky escape from likely the same fate, Hellige watched and waited, flounced and flirted until he was so entranced that he overlooked the beard and proposed. Promising to bake an unforgettable cake in celebration, our heroine set forth to gather ingredients - and anyone who had followed her, had seen her harvesting foxglove and lily, nightshade and hellebore, could have foretold that farmer's fate.
Apparently grief-stricken, our bearded beauty moved on...and on...and on, leaving many a village missing a sadistic character or two. Until on her travels she came upon the good Captaine and his troop - and now Hellige's kitchen skills are put to use around the campfire each night, her knowledge of herbs used to ease the aches and pains of her fellow performers.
Yet once in a while, she will still espy the tell-tale signs amongst the audience - someone trying to conceal bruises, or that distinctive gleam of cruelty in an eye. Then the Bizarrium will travel on without its bearded lady for a short while - until she reappears with one more notch upon her rolling pin.