Hellige - Puppet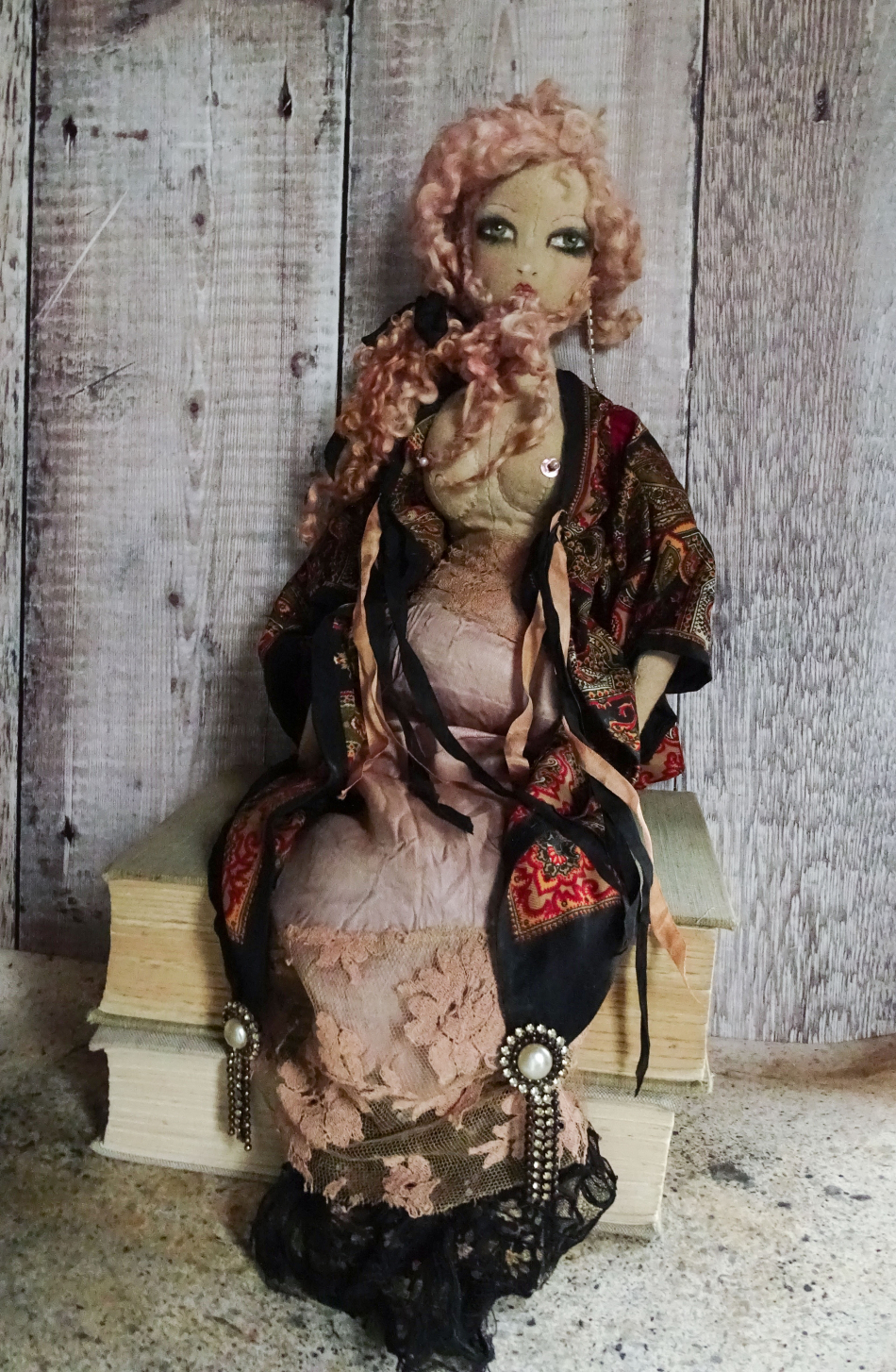 Once upon a time, Hellige was not the hirsute vision of loveliness you now see before you, but just another pretty little rich girl, a pawn in her ambitious father's games.
Well-schooled in the vital feminine arts of herbalism and harpsichord, minuet and mandarin, she was carefully moulded into the perfect bait. Such a prize, her father reasoned, was worth a great deal and so it was that after a long weekend of hunting in the company of princes, he told tales of her accomplishments, her wit and her beauty - and offered her hand to the highest bidder.
No amount of weeping, pleading or flattery could save young Hellige from the betrothal thus arranged, and so she found herself one May morning being bathed and oiled, bedecked in fine lace and family jewels, and led up the aisle like a lamb to slaughter, given in matrimony to the notorious Duc de Rais.
That night he displayed every vice that had earned his reputation, subjecting his new bride to such cruelties that even now she would blush to recount. Suffice it to say that the young Duchesse sobbed her way through what remained of the dark hours and prayed fervently to the goddess for salvation, else she was determined to fling herself from the highest turret to her doom.
Imagine if you will, the shock both newly-weds had upon waking to find that Hellige had overnight grown this magnificent rosy beard - and imagine the effect it had upon the superficial, supercilious groom. The bishop was bribed to announce an immediate annullment and the rejected girl was banished, sent home to her furious father who was angrily counting coins, forced to return the sizeable payment that her hand had earned.