Blog entry
Although the Bizarrium already includes a set of paper dolls featuring the characters of the circus itself, I have for some time been contemplating another group - this time focussing on women both famous and infamous. I am thinking of a basic body for each set, with outfits for six or eight icons within each theme.
The first group is just underway, with this body: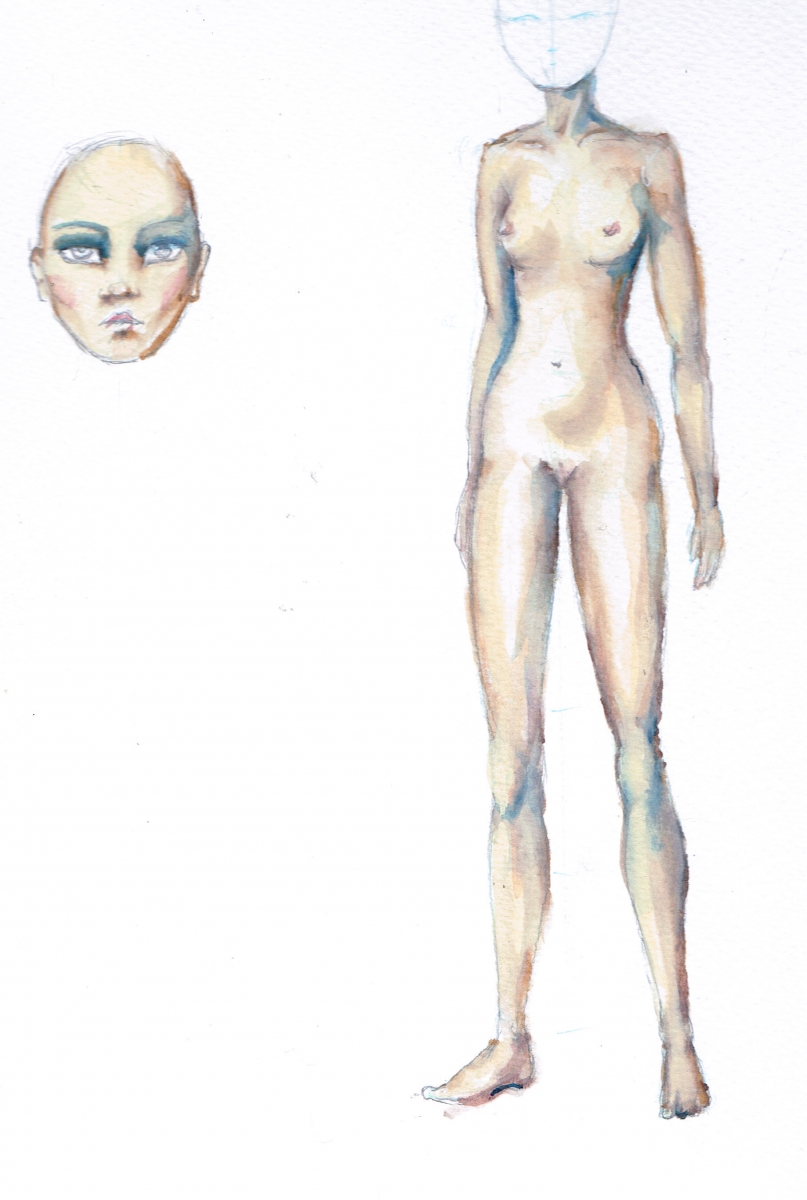 Still work-in-progress (the face is yet to be finished, down-scaled and attached to the neck), and I am wondering whether I should have added underwear? Your thoughts?
This collection will be of historical icons :