As previously mentioned, our thoughts here in the Bizarrium are turning to cosy nights before the fire, curtains drawn against the fog and a good book upon the knee (not to mention a fine glass of red wine in hand....shh!) And as is often the case, reading materials influence my thought of dolls.
Scanning the spines upon the bookshelves, trying to decide whether to re-read an old beloved title or begin a new find has me thinking about favourite characters contained within. So many fabulous females who could inspire me! With that in mind, I have created a list of ten likely subjects for the doll treatment, the first five of whom I shall introduce this week:
---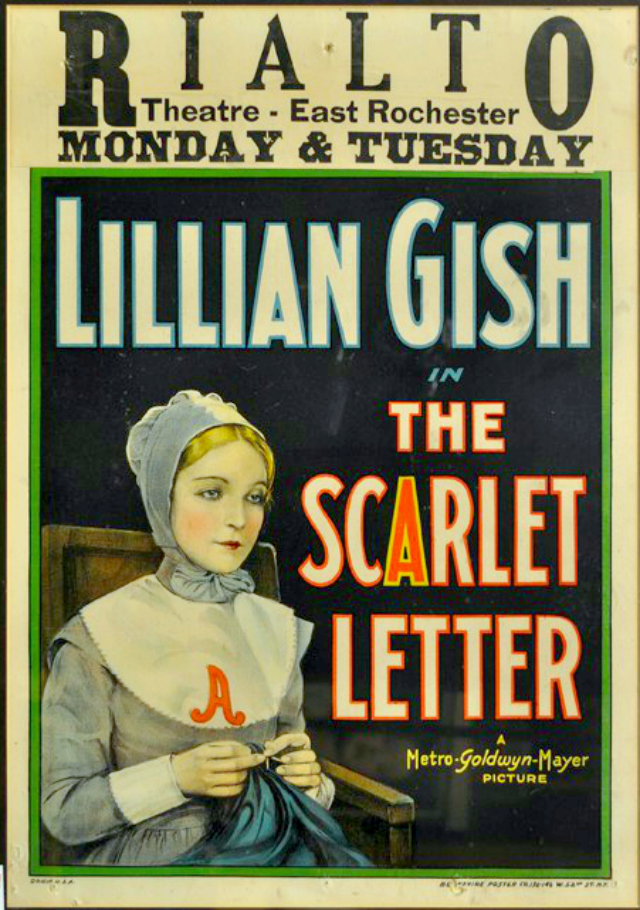 Hester Prynne
The Scarlet Letter - Nathaniel Hawthorne
Let us begin with a classic, with a strong woman described as having a "figure of perfect elegance...dark and abundant hair so glossy that it threw off the sunshine with a gleam" Indeed, "her beauty shone out and made a halo of the misfortune and ignominy in which she was enveloped".
I love the writings of Nathaniel Hawthorne, so often in the shadow of Edgar Allen Poe, but so much more creepy for their lack of histrionics.
---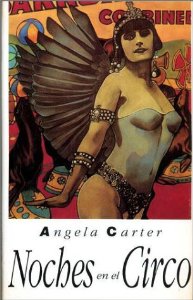 Fevvers
Nights at the Circus - Angela Carter
Well there simply had to be one of Angela Carter's creations in my list. I have opted for Fevvers, an aerialiste from the East End of Victorian London who has the distinct advantage of growing wings. Earthy, bawdy and altogether glorious, Fevvers' character can be summed up by her early confession to a press reporter:
"I dye, sir!...Don't think I bore such gaudy colours from puberty! I commenced to dye my feathers at the start of my public career on the trapeze, in order to simulate more perfectly the tropic bird. In my white girlhood and earliest years, I kept my natural colour. Which is a kind of blonde, only a little darker than the hair on my head, more the colour of that on my private ahem parts."
---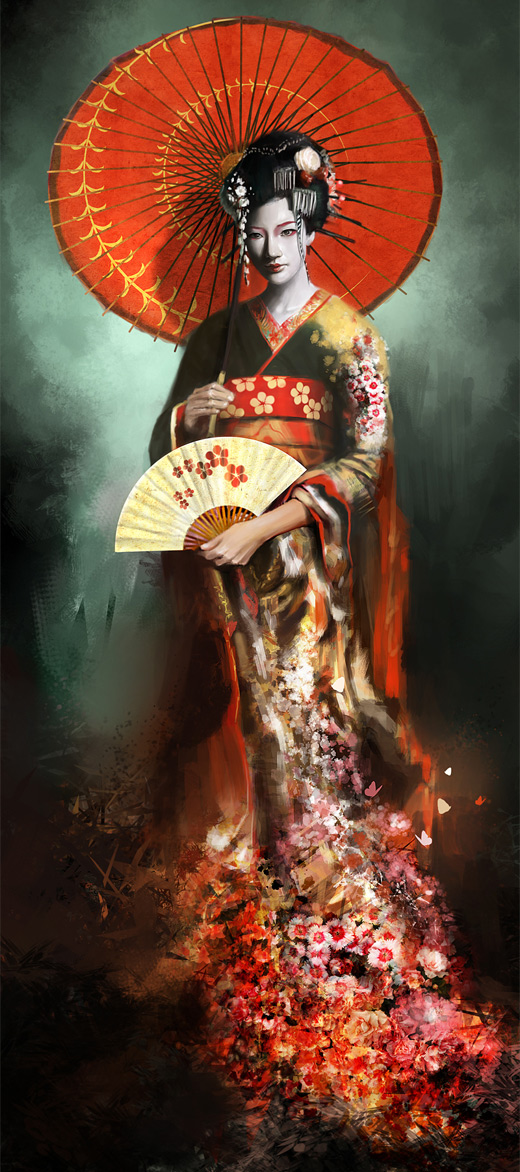 Chiyo Sakamoto
Memoirs of a Geisha - Arthur Golden
(Picture by Vlad Gheneli)
Although the novel is set in the 1940s, Chiyo's ensemble is absolutely traditional: "She wore the magnificent makeup of a geisha. Her lips were flowering red on a stark white face, with her cheeks tinted a soft pink. Her hair was ornamented with silk flowers and sprigs of un-husked rice. She wore a formal kimono of black, with the crest of the Nitta okiya...Beginning at the hem of my gown, an embroidered dragon circled up the bottom of the robe to the middle of my thigh. His mane was woven in threads lacquered with a beautiful reddish tint. His claws & teeth were silver, his eyes gold - real gold."
Oh what a doll she will be!
---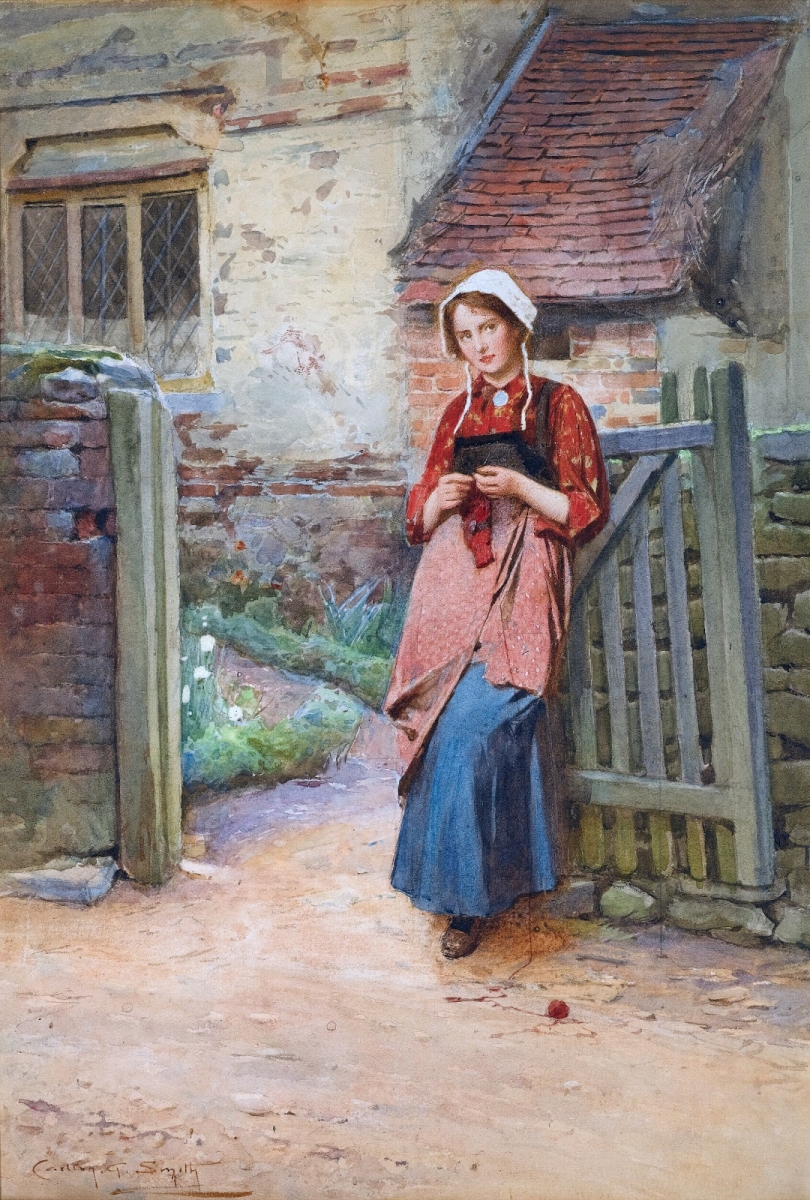 Tess Durbeyfield
Tess of the d'Urbevilles - Thomas Hardy
Reading "Tess" now, it is difficult to realise how radical was Hardy's view that a woman so obviously "fallen" could still be pure at heart. Quite the early feminist was our Thomas!
She is described as the paragon of English womanhood, a perfect picture-book milkmaid with "a luxuriance of aspect, a fullness of growth, which made her appear more of a woman than she really was" not to mention a pout provoking trhe comment that "Surely there never was such a maddening mouth since Eve's!"
---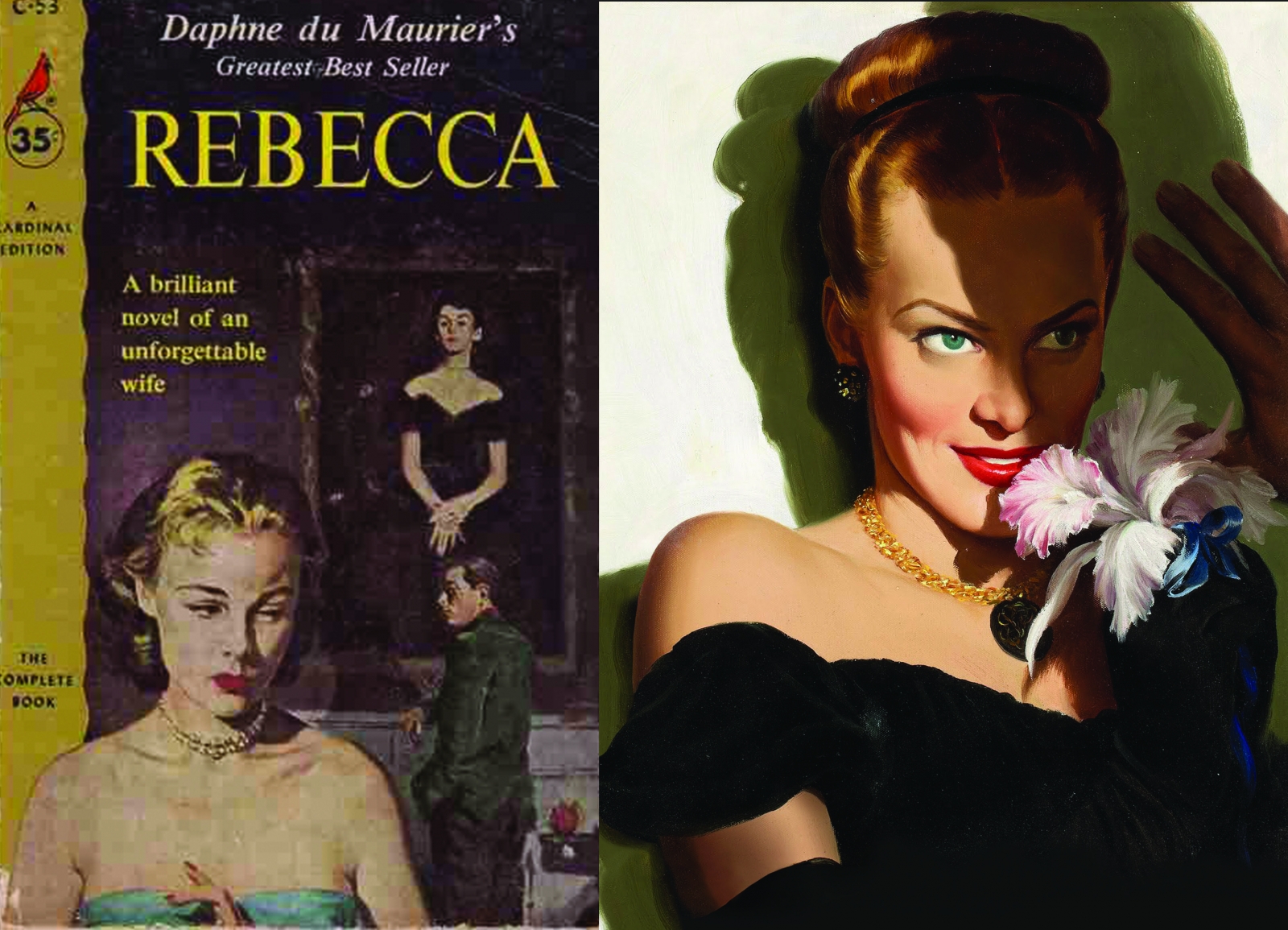 Rebecca de Winter
Rebecca - Daphne du Maurier
(Photo by Kneehigh Theatre)
Although we never meet the title character in person, her shadow falls dark upon the narrator of my favourite escapist read. Impossibly glamorous and not a little dangerous she is the epitome of the 30s femme fatale, prompting the second wife to "wish (she) was a woman of about thirty-six dressed in black satin with a string of pearls" whilst a more pragmatic fisherman recalls that "she gave you the feeling of a snake".
---
My question to you, dear reader, is who would make up your list of heroines?