About
The Itinerant Bizarrium is my way to add a touch of eccentricity, intrigue and reverie to your everyday by opening a door into a magical alternative.
Do come and escape to a world of folklore, freaks and floozies
---
I'm Penelope O'Gara, creator at the Itinerant Bizarrium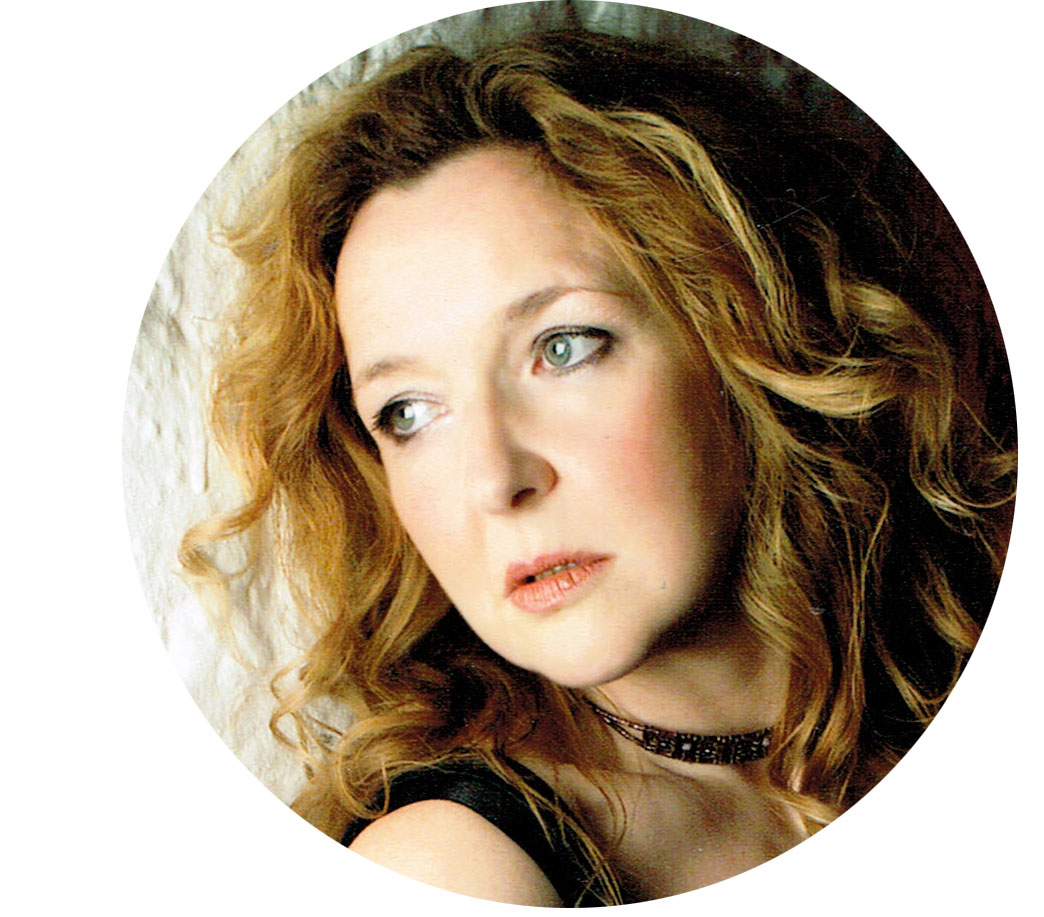 Coming from a career as a theatrical costume designer, where the human body is my canvas for illustrating character, dolls are an obvious choice of medium. Their appeal for me lies not as playthings but in their more ancient guise of ritual objects, a way to reflect on gods and ancestors.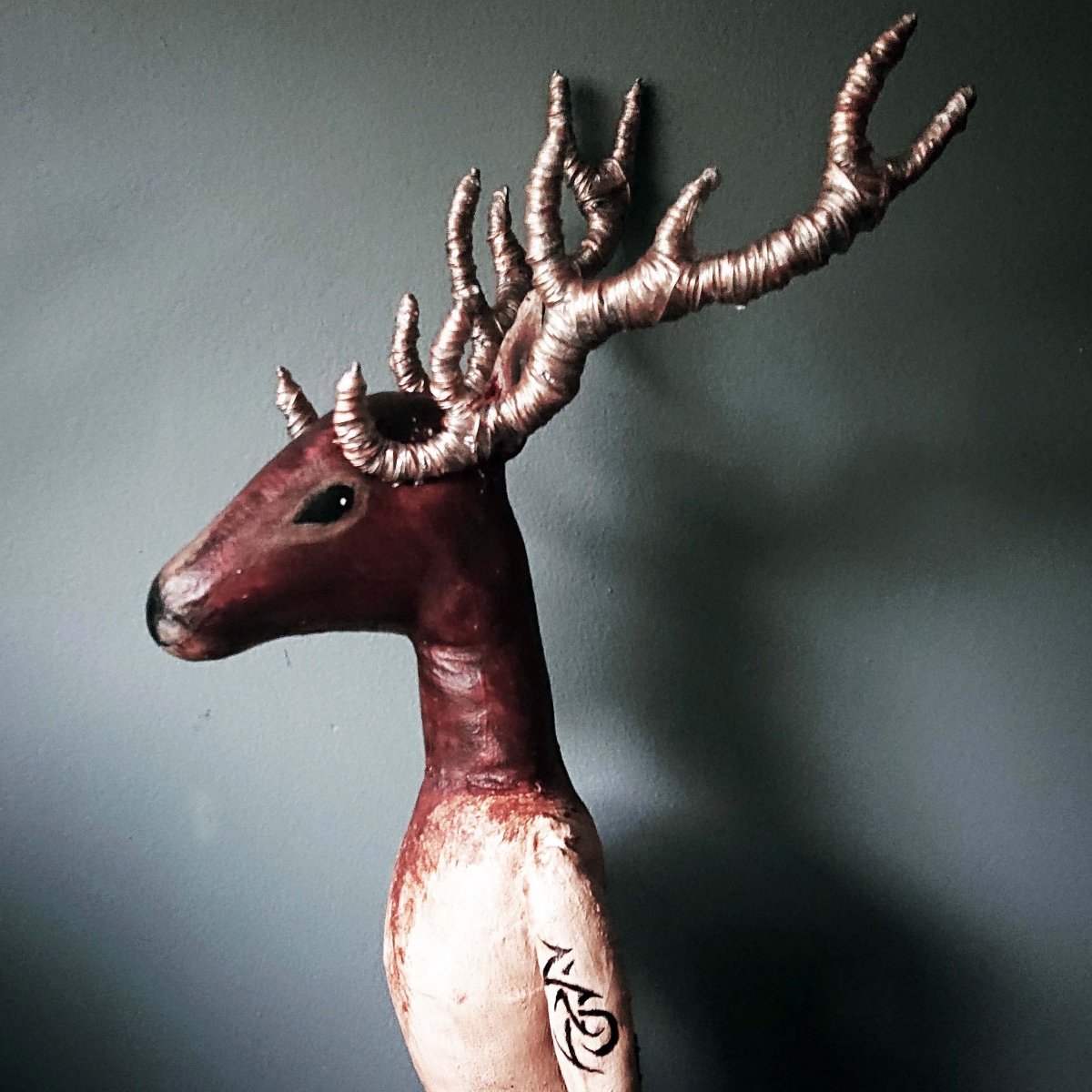 My first (and continuing) collection of dark circus performers were a natural development from my theatre design: their role is explicit in their costume, while they allow me to explore archetypes and the romance of the traveller.
Since moving to the Somerset Levels, however, I have been increasingly drawn to the spirit of the place. Burrowing into the treasure trove of English folklore and wildlife, I find myself creating liminal creatures that cross the divide between animal and human, mortal and old god.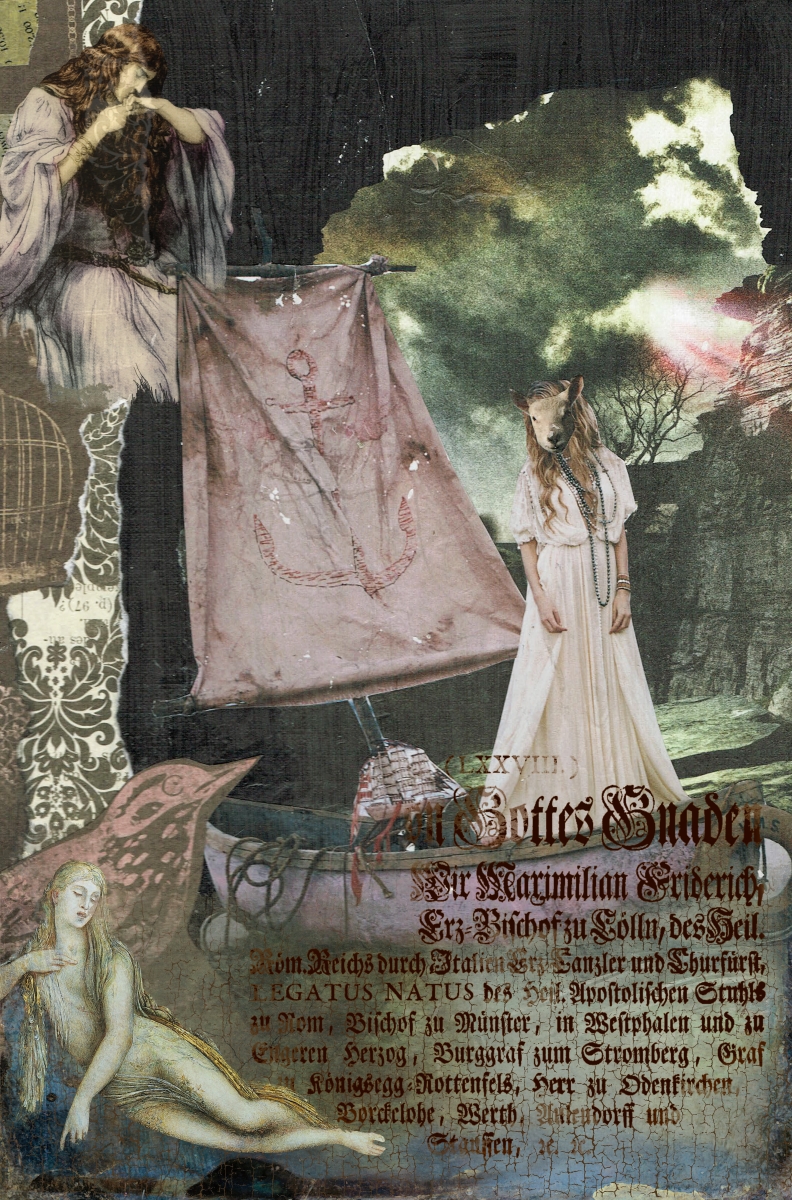 ---
Many of the characters emerge from annotated collages in my journals and a "portrait" painting before finally making a three-dimensional appearance.
Most of my dolls are made from recycled cotton cloth which is given many, many coats of paint - gesso, acrylics, details in pen, pastel and pencil and a final oil glaze - producing an appearance akin to wood, but a feel closer to leather. Others are rebuilds of Monster High dolls, and some are articulated clay pieces.
Clothing them in repurposed textiles and found objects is both an ethical choice and an excuse to revel in the textures of antique lace, old velvets and battered satins. Often treasures hoarded away during my years of costuming, theyadd to the sense of these dolls being heirlooms from an alternative universe.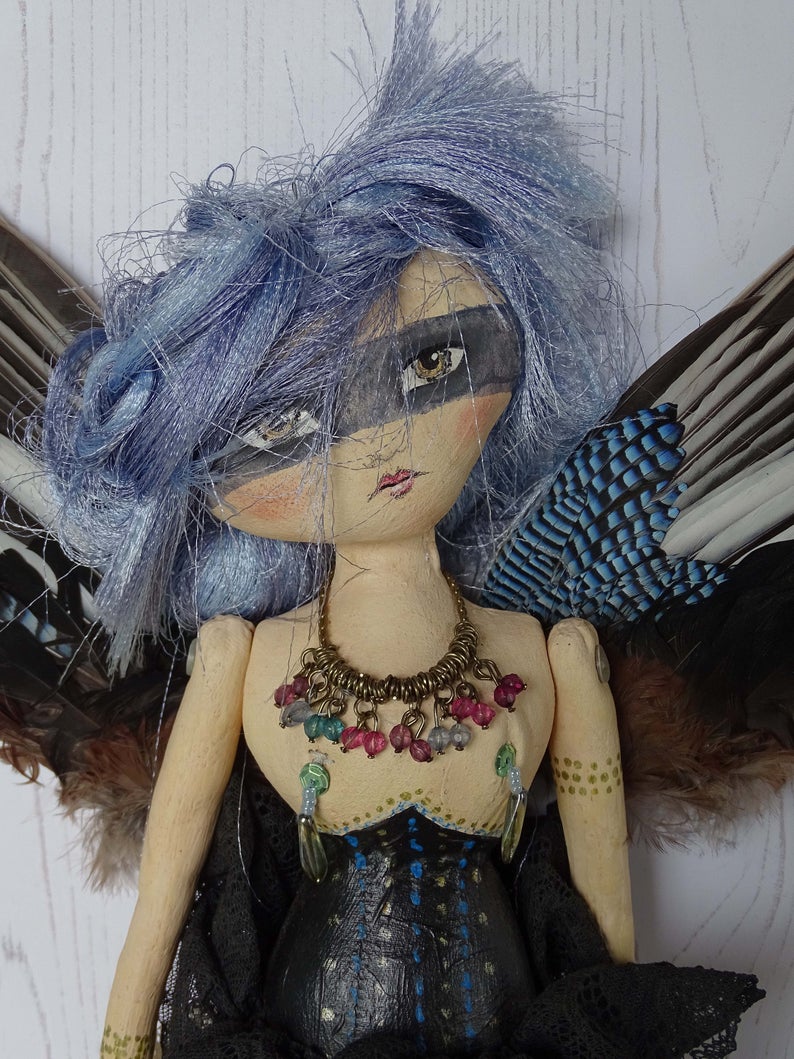 My method of painting watercolours on canvas also allows me to work textiles into the piece through embroidery and applique. Plus I just love the texture of the canvas itself showing through the paint, reminiscent of old film grain.
Several of these are now available as high quality prints.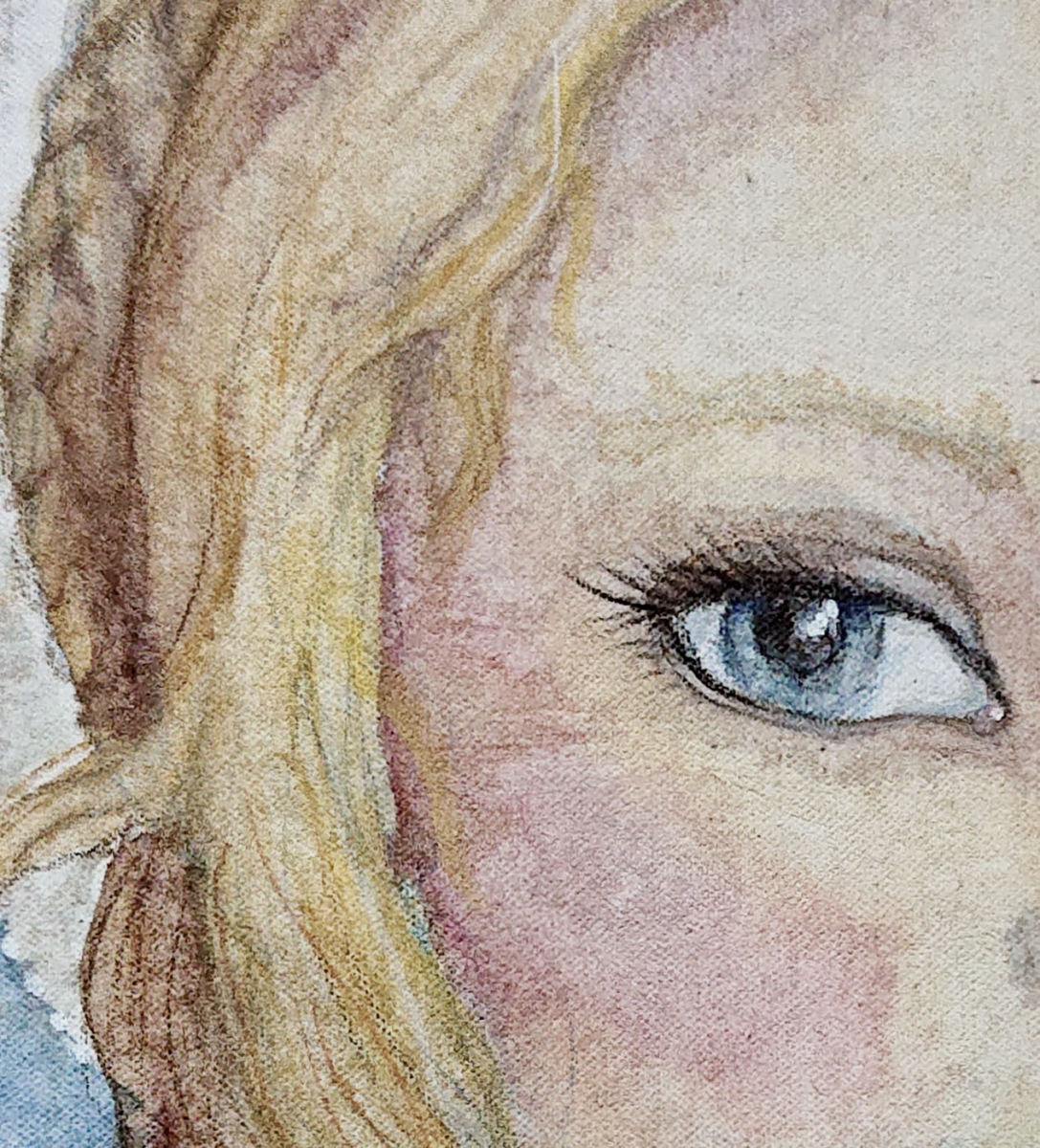 ---
In the real world, having tired of the bright lights of Los Angeles, I now live with my three handsome sons in a barn on the edge of the beautiful Somerset levels. Not forgetting cats Miss Fifi, the (she believes) superior calico, and Bugaboo, the eternally grubby fluffball.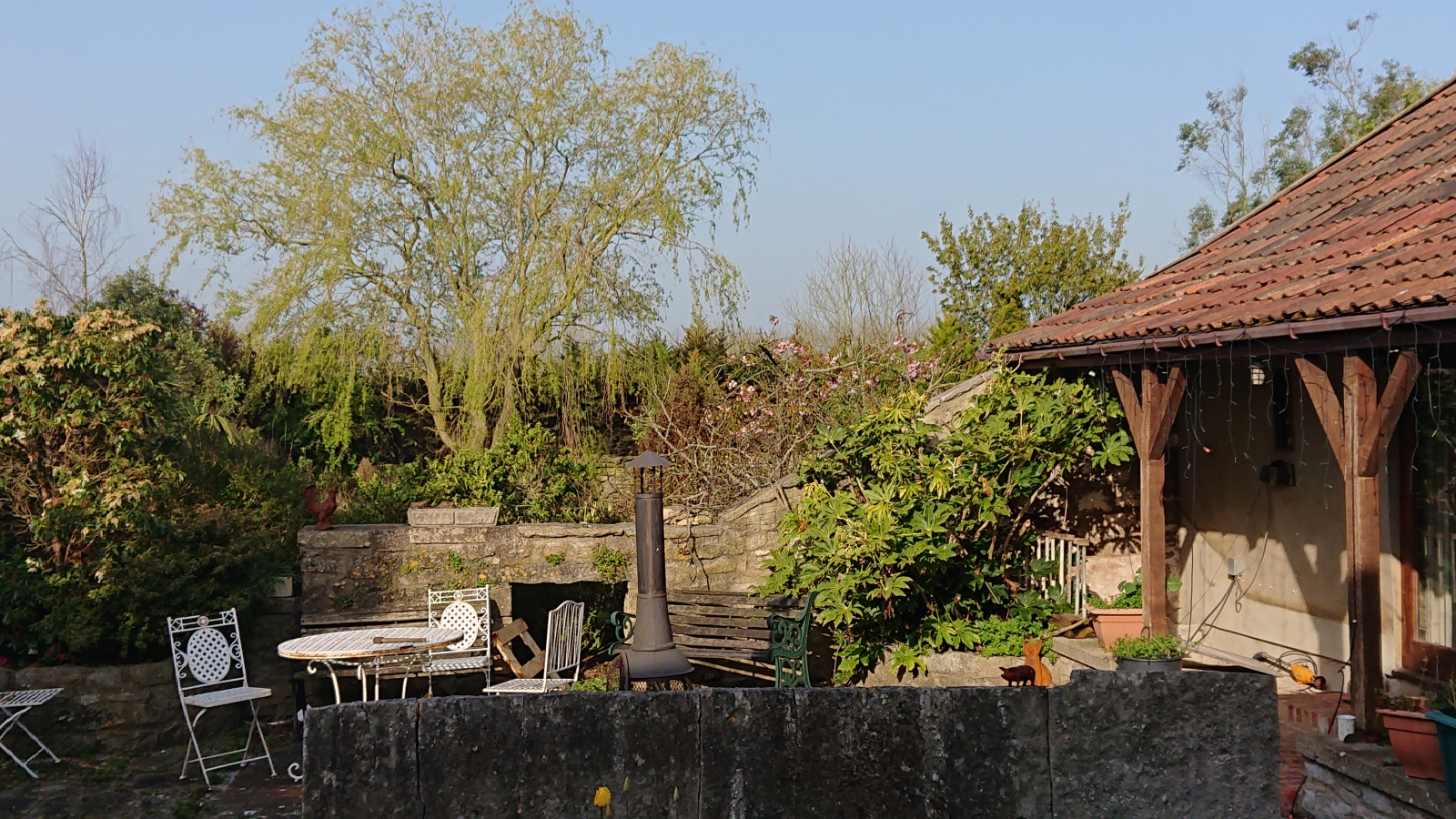 ---
---