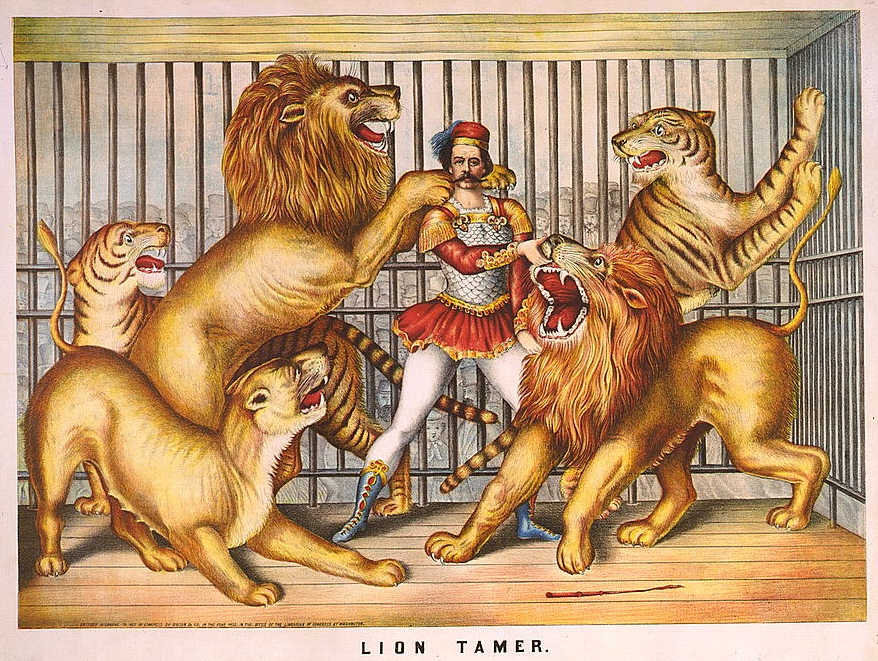 The earliest circuses were, as explained in an earlier post, largely focussed on equestrian acts if only because they were founded by horsemen like Philip Astley and Charles Hughes. By the time they made the trip across the Atlantic in 1783, many also included a travelling menagerie of caged exotic beasts - but at this point they were merely for display, the public handing over their hard-earned cash simply to look at the strange and fearsome creatures. Especially exciting were the lions with their 3-inch claws and gaping jaws strong enough to crush a bull's spine. Once a nattily-dressed chap was foolhardy enough to step into the cage, he was guaranteed star status.
One of the earliest exhibitors of exotic beasts was George Wombwell, a Londoner who founded his Travelling Menagerie in 1810 specifically to tour the fairs of England. Twenty years later, the show comprised fifteen wagons and proudly displayed monkeys, ocelots, elephants, kangaroos, leopards, llamas, giraffes, ostriches, panthers, a rhino, gorilla, hyena, wildcats, zebras, three tigers and six lions.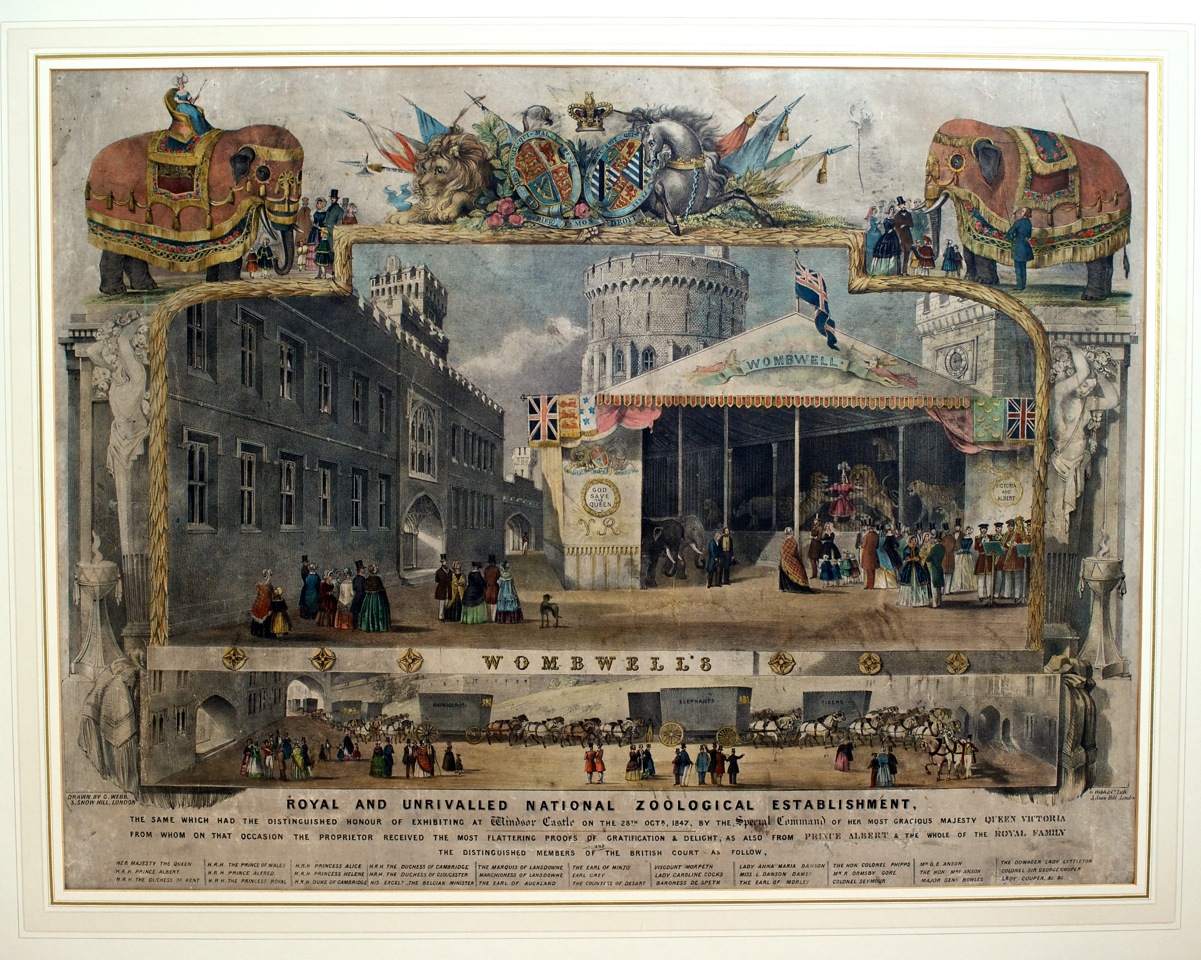 Wombwell was the first to successfully breed lions in captivity in Britain, with his first cub "William", but it was his particularly docile lion "Nero" under whose statue Wombwell is buried in London's Highgate Cemetery.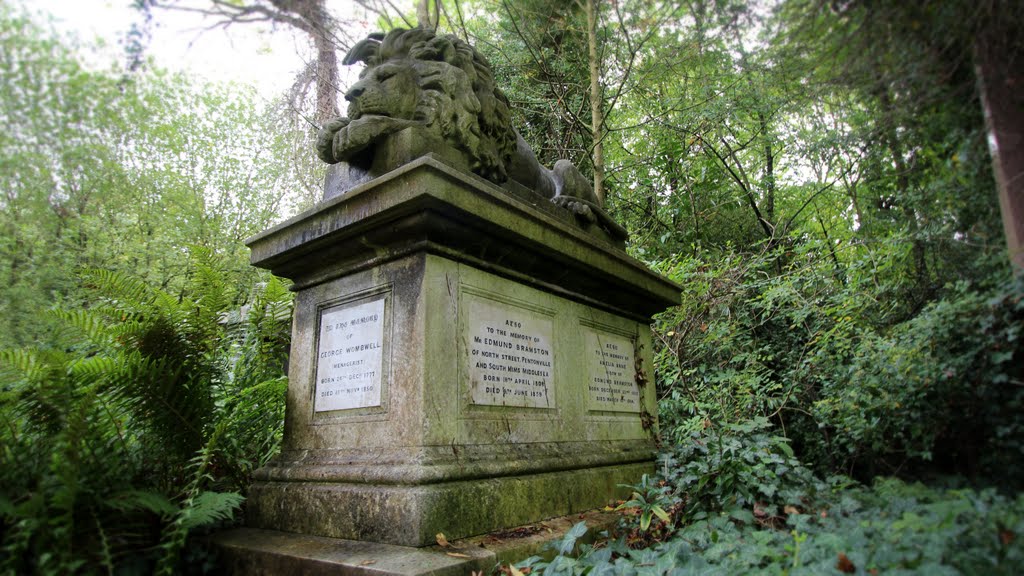 The first man rash enough to work directly with big cats, however, was Frenchman Henri Martin who first made entering the tigers' cage part of his act in 1819. Having spent a good deal of time gradually introducing himself to the animals - at first merely standing close to the cage, then entering a section of the enclosure shielded by another set of bars, introducing first his head, then shoulders and eventually entire body into the cats' space. By this time the tigers, and later lions, were accustomed to his presence so that he could safely interact with them in front of an amazed audience.
The first American lion tamer was Isaac Van Ambergh, who began as a lowly cage cleaner for the Zoological Institute of New York but by the 1830s had developed a reputation for his theatrical displays as well as the cruelty of his training regime. Lions, tigers and leopards were beaten into submission so that he could stage Biblical scenes involving lambs or even children plucked from the audience. Van Amburgh regularly quoted the Bible to justify his approach: "And God said, Let us make man in our image, after our likeness: And let them have dominion over the fish of the sea, and over the fowl of the air, and over the cattle, and over all the Earth, and over every creeping thing that creepeth upon the Earth". Such methods were acceptable at the time, of course, and Van Amburgh became famous enough to perform for Queen Victoria in 1844 and have his portrait painted by Sir Edwin Henry Landseer, stalwart of the Royal Academy and creator of the bronze lions in Trafalgar Square.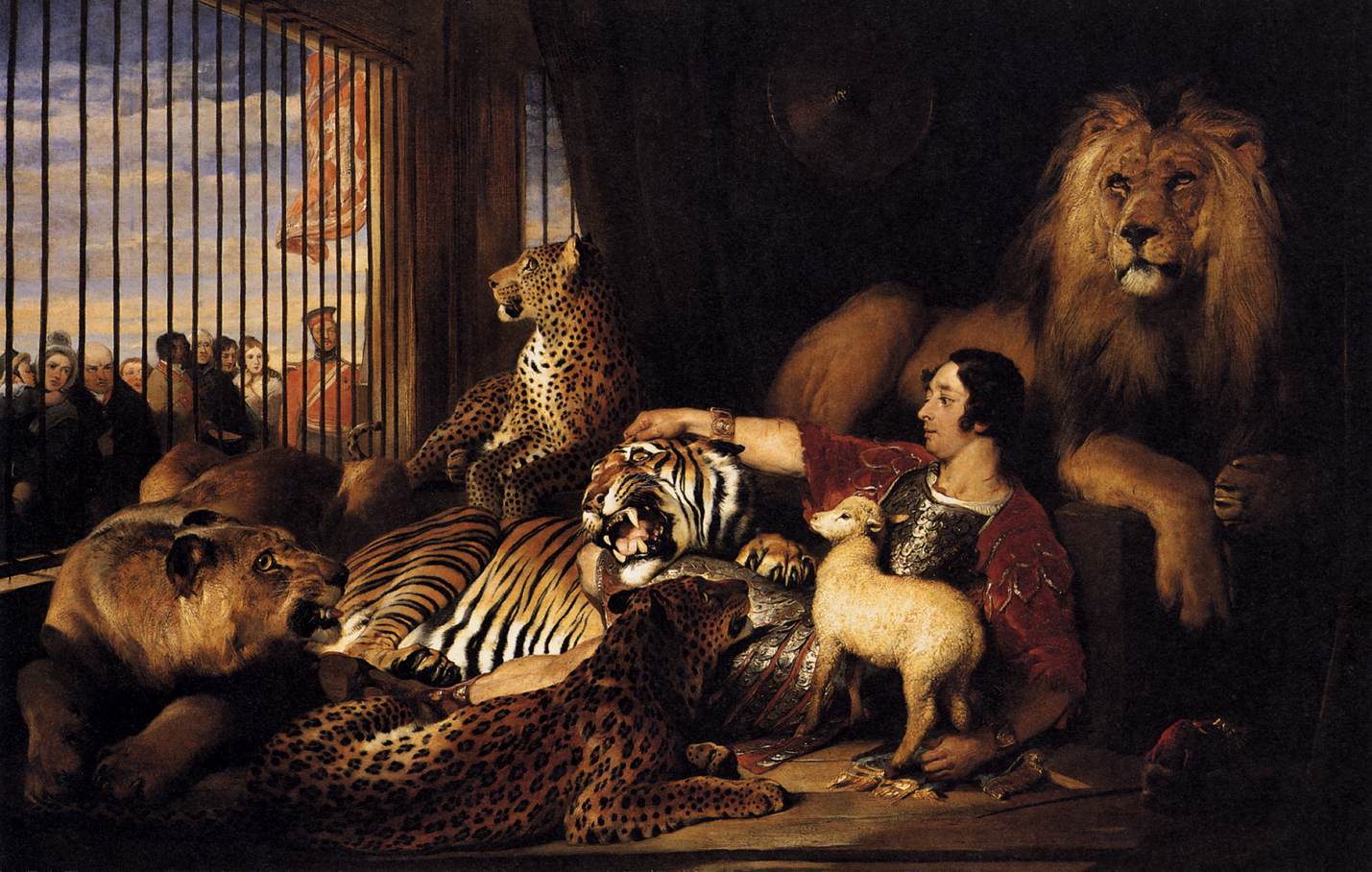 Less grandiose yet more endearing is the story of Martini Maccomo, another famed lion tamer in Victorian England, whose origins are shrouded in mystery. One version of his life story has being born in Angola, others cite the West Indies, Liverpool or even that he was Zulu. His date of birth is equally variable: his official death certificate states that he was 35 at the time of his demise, the gravestone reads 32, and an obituary in the York Herald puts him at 31.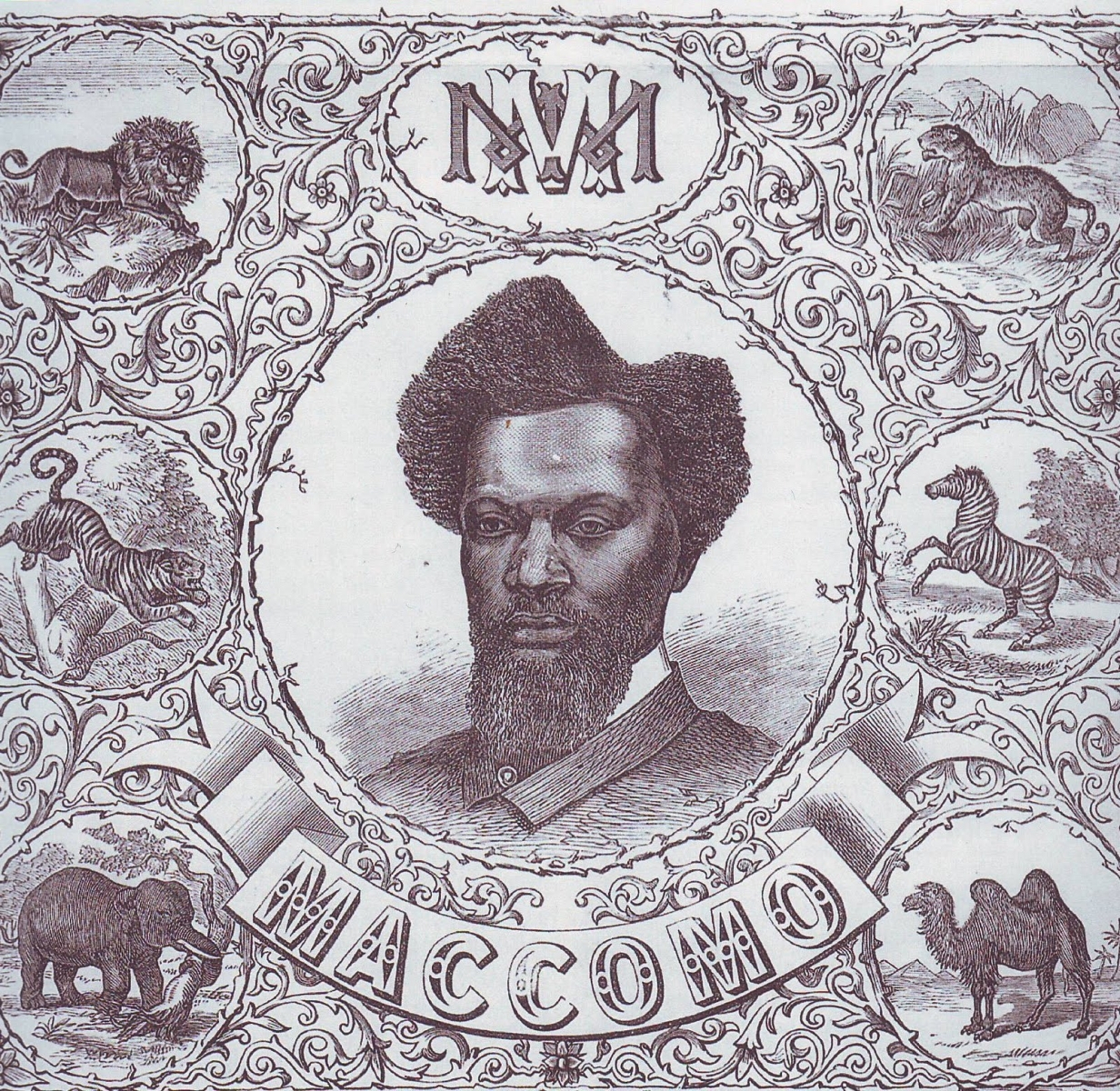 Wherever he came from, Martini Maccomo signed on with William Manders' Grand National Mammoth Menagerie in 1857 and soon became a major draw. A host of fabulous titles were heaped upon him by the copywriters: Angola's Mighty Czar of All Lion Tamers. the Dark Pearl of Great Price, the Black Diamond, the Most Talented and Renowned Sable Artist in Christendom, and The Hero of a Thousand Combats being a mere sample.
Maccomo was splendidly accident-prone, however. In 1860, a lion attacked during a show in Great Yarmouth, Norfolk causing Maccomo to fire his pistol accidentally; a piece of wadding damaged the eye of a local carpenter who sued for damages. Just one year later, in Liverpool, a Bengal tigress bit Maccomo's hand and held on for five minutes before another keeper managed to free him. Back in Norfolk in 1862 a lion bit his hand and dragged him around the floor before taking off part of a finger, and in 1869 a performance in Sunderland was disrupted by a lion named Wallace again attacking our unlucky hero. Nonetheless, he is remembered as "a man of indomitable courage, whose twelve years of performances ... gained for him a reputation second to none as a tamer and as a man" (The Family La Bonche)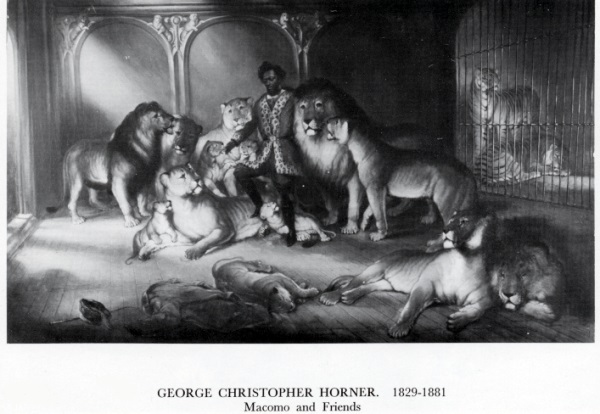 Moving into the twentieth century, we find Clyde Beatty exploiting matinee idol looks; he even appeared onscreen in such films as The Big Cage (1933), Cat College (1940) and The Greatest Show on Earth (1952). Beatty popularised the "fighting style" of lion taming as he entered the cage with a whip and a pistol strapped to his side, portraying the big cats as snarling terrifying beasts so as to emphasise his own skill and bravery in controlling them.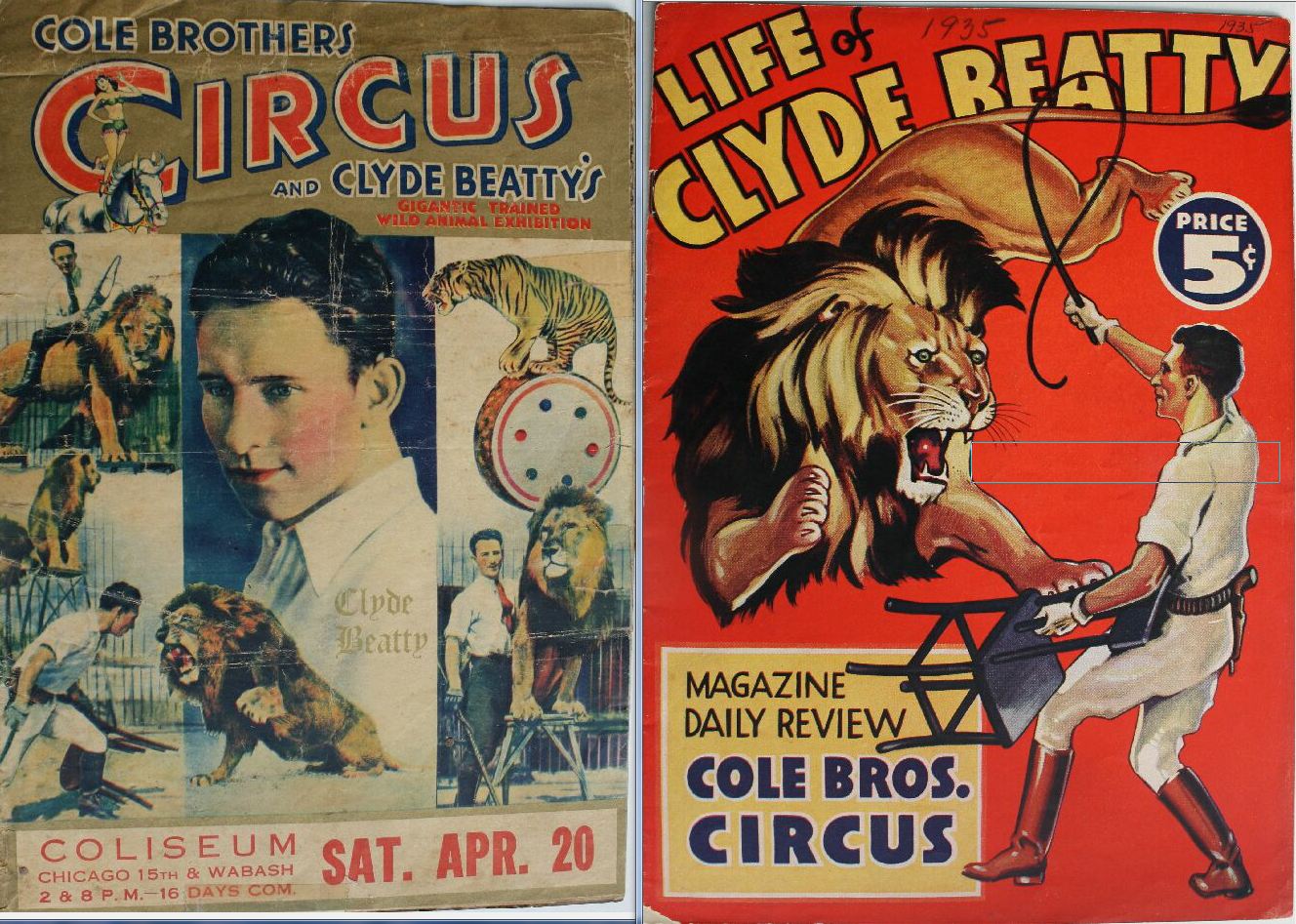 From the 1930s onwards, Beatty owned (or allowed his name to be used by) several circuses as he became the paradigm of lion tamers for a generation. In 1958 he combined his personal troupe with that of the Cole Brothers, a company which toured under the banner of The Clyde Beatty - Cole Brothers Circus for almost half a century. In 2004, however, the circus stopped using elephants, the last of its animal acts, and simultaneously removed Beatty's name from its title. So ended the era of circuses featuring wild animals, an era epitomised by Clyde Beatty which had lasted for more than two centuries and thrilled millions across Europe and the Americas.