Blog
Posted by Penelope O'Gara on March 01, 2020 |
Following on from my last post, when I was beginning to assimilate what I learned from Johanna of The Pale Rook...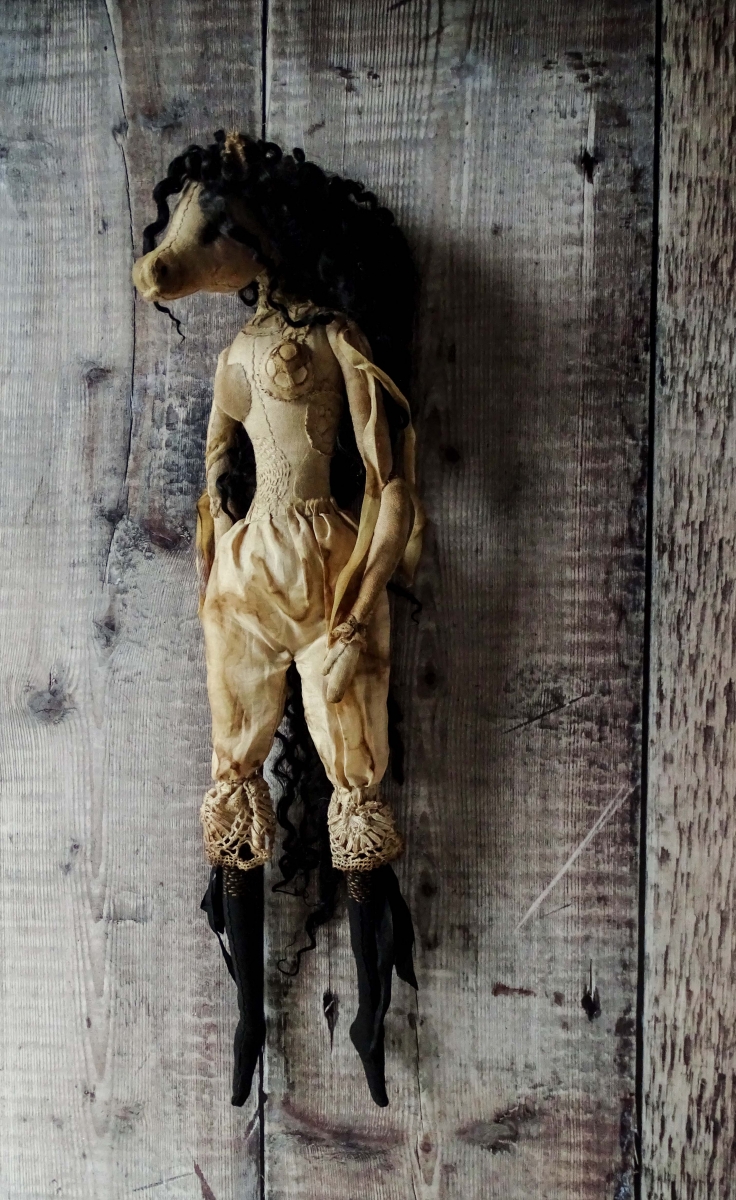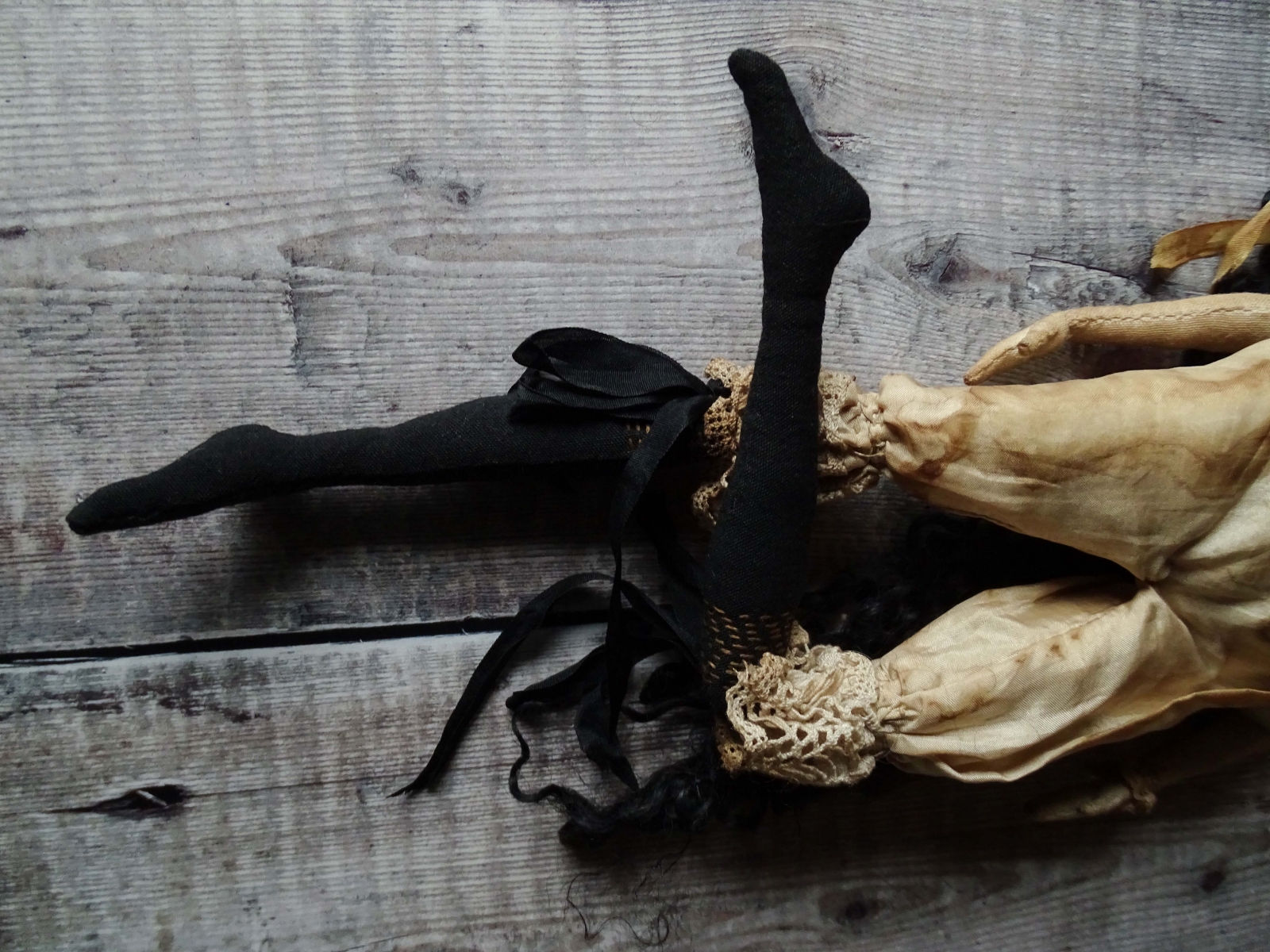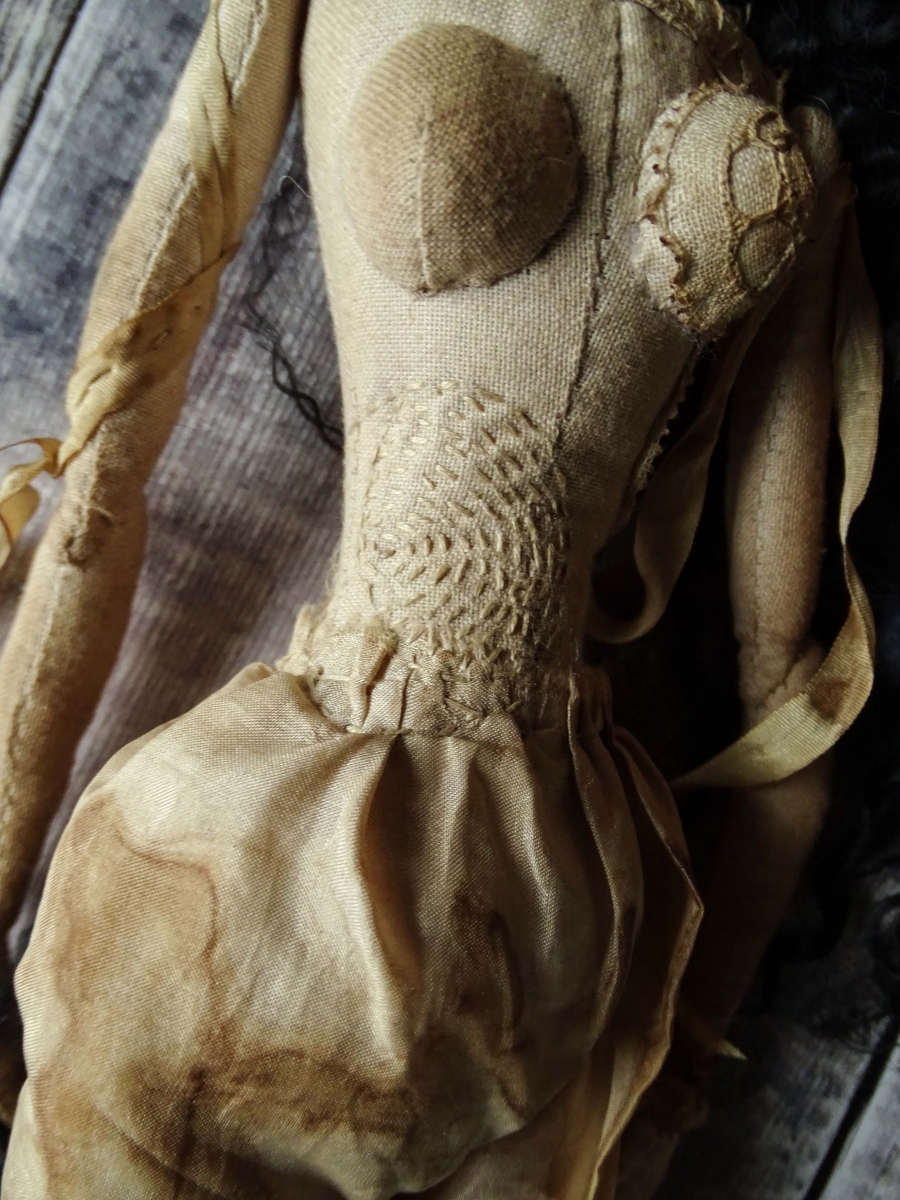 Epona was my first real success at combining textiles, embroidery, and a little bit of painting into something that felt authentically "Bizarrium".
---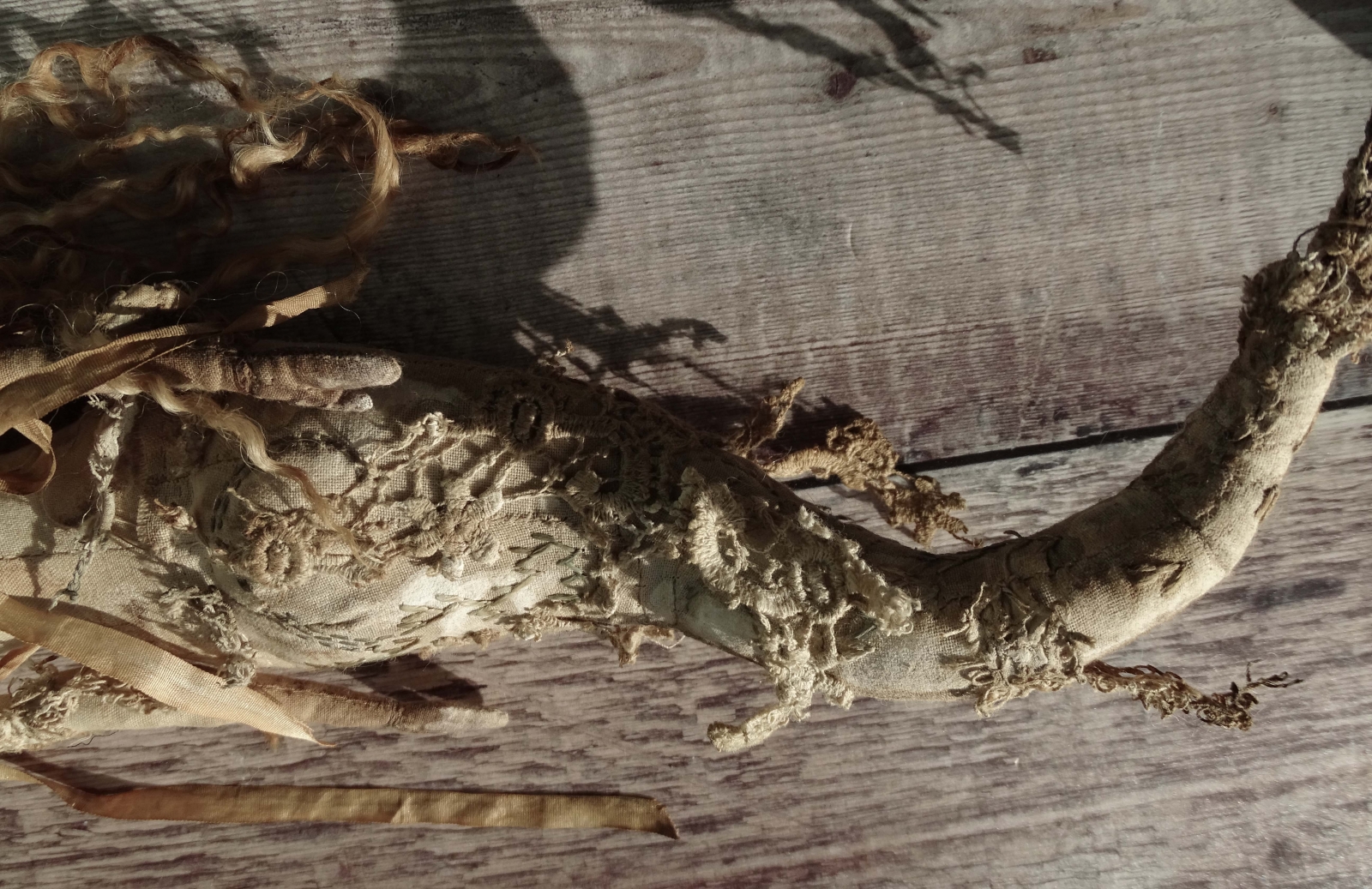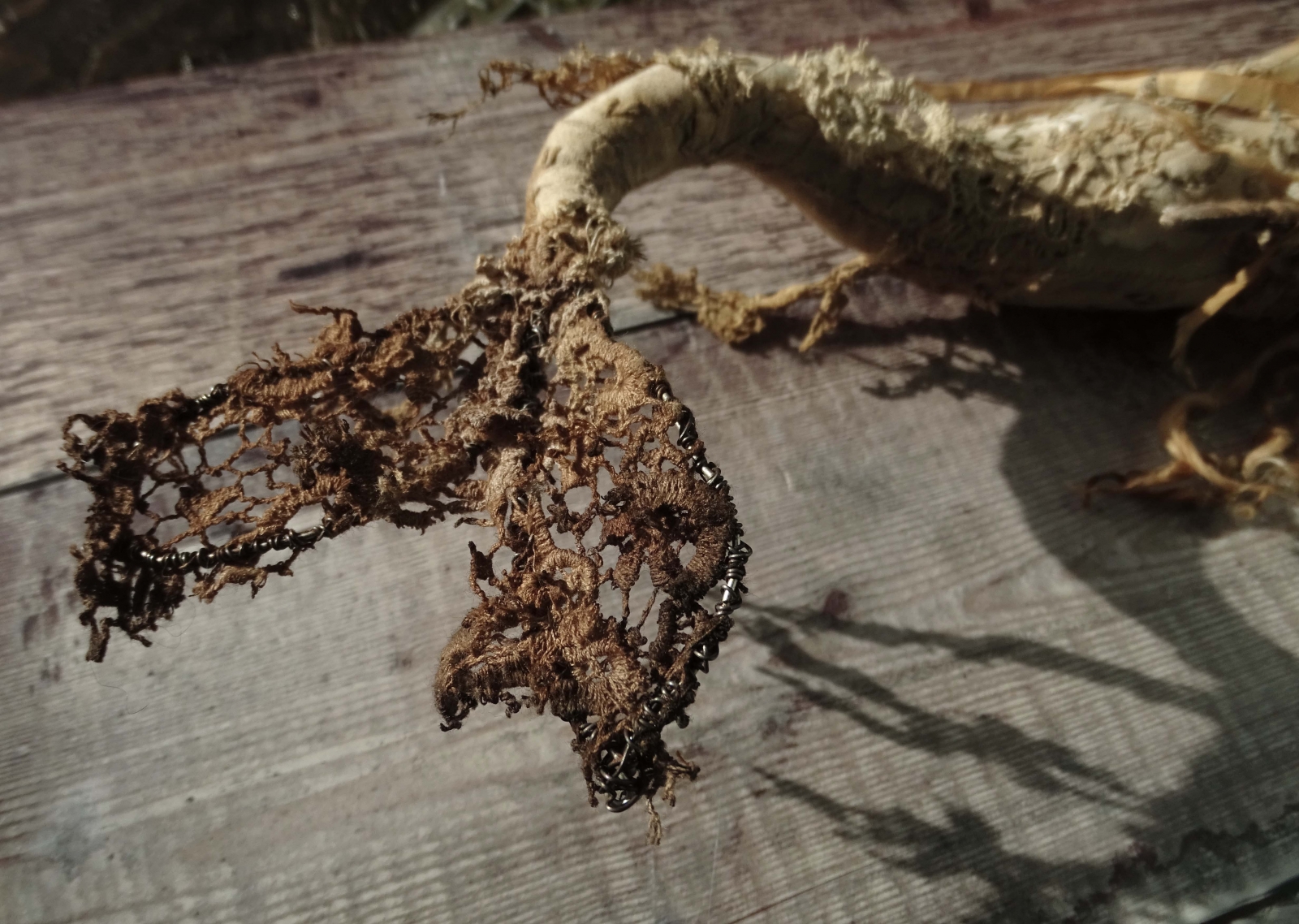 Magda adds some wire-work to the mix; iron wire will continue to rust and add to her texture.
---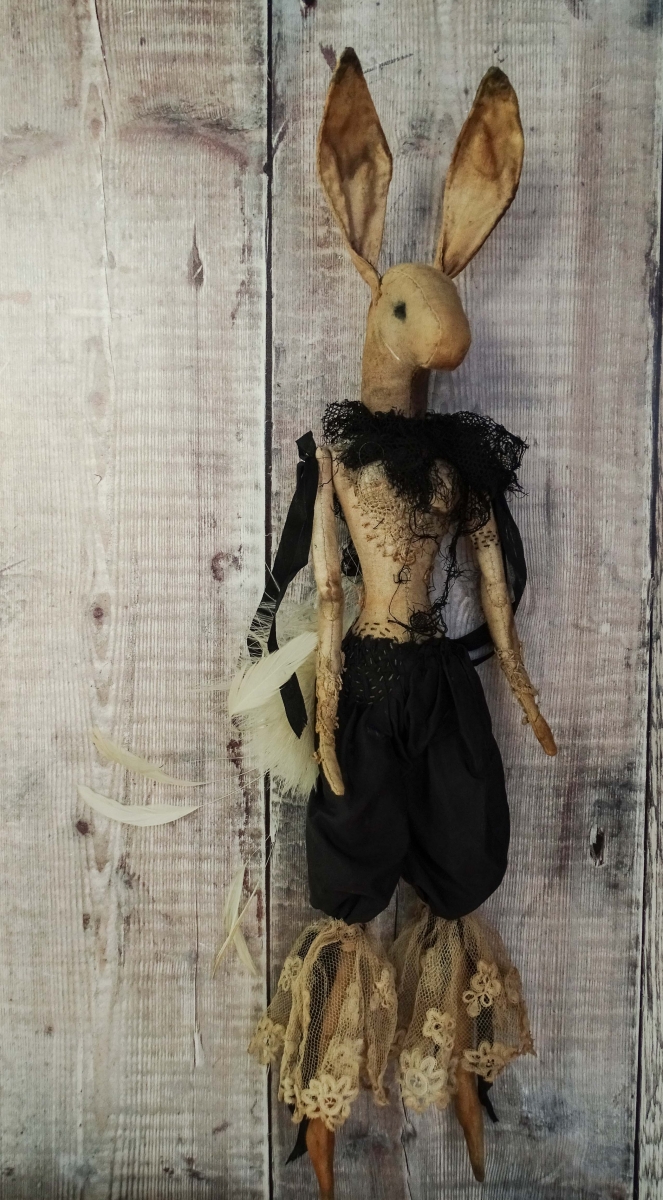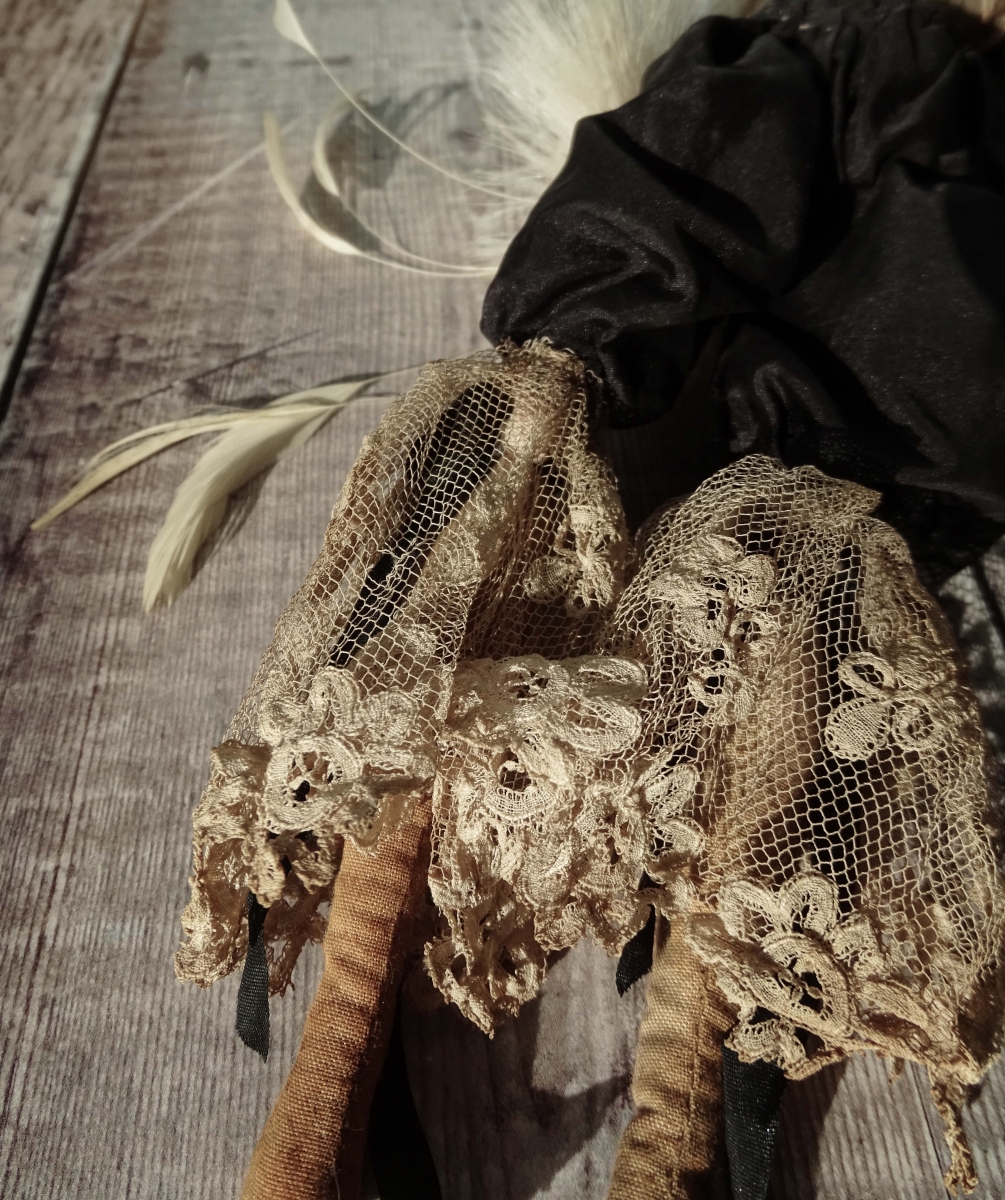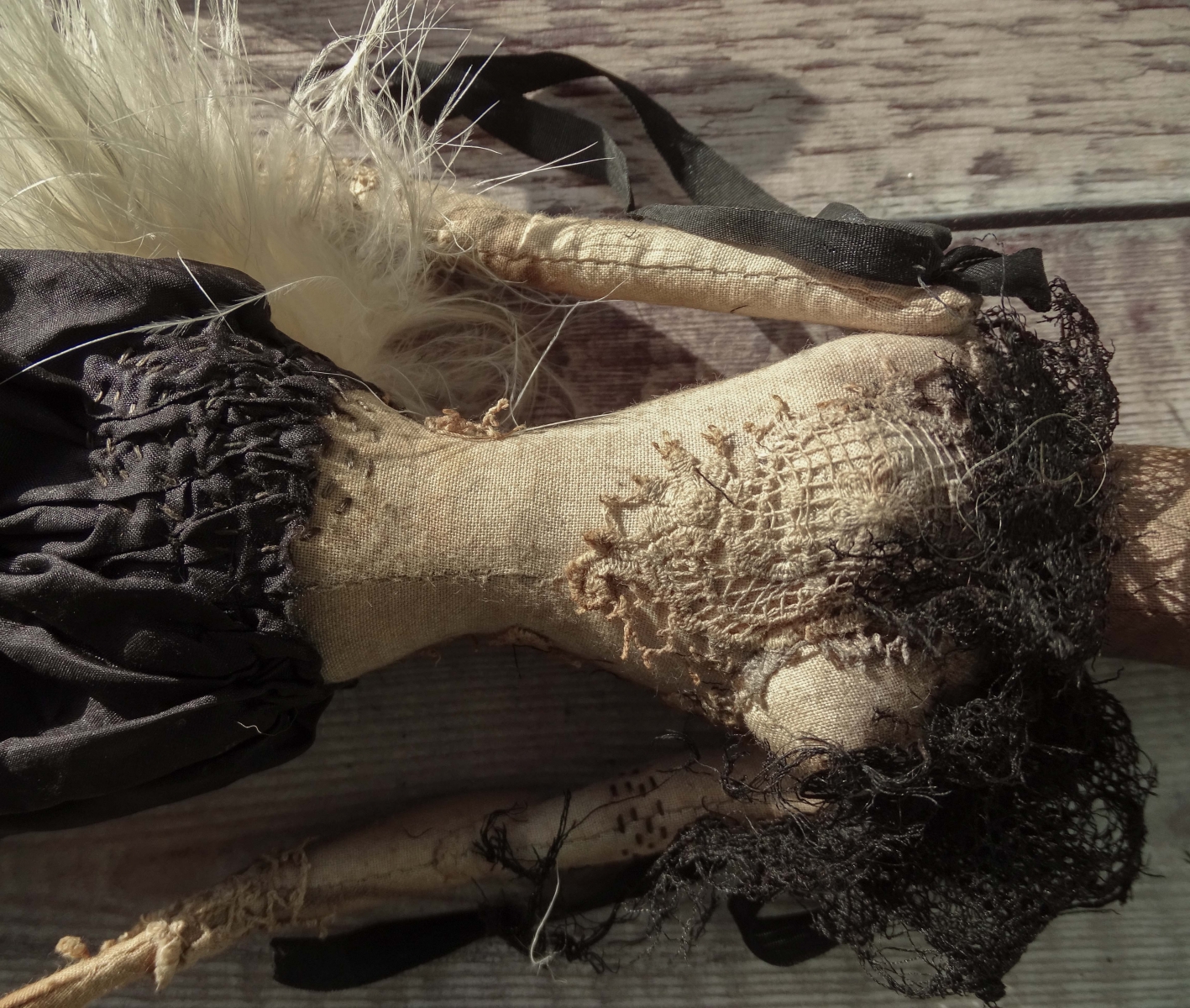 Lavernia came next, with lashings of antique lace and a whimsical tail.
---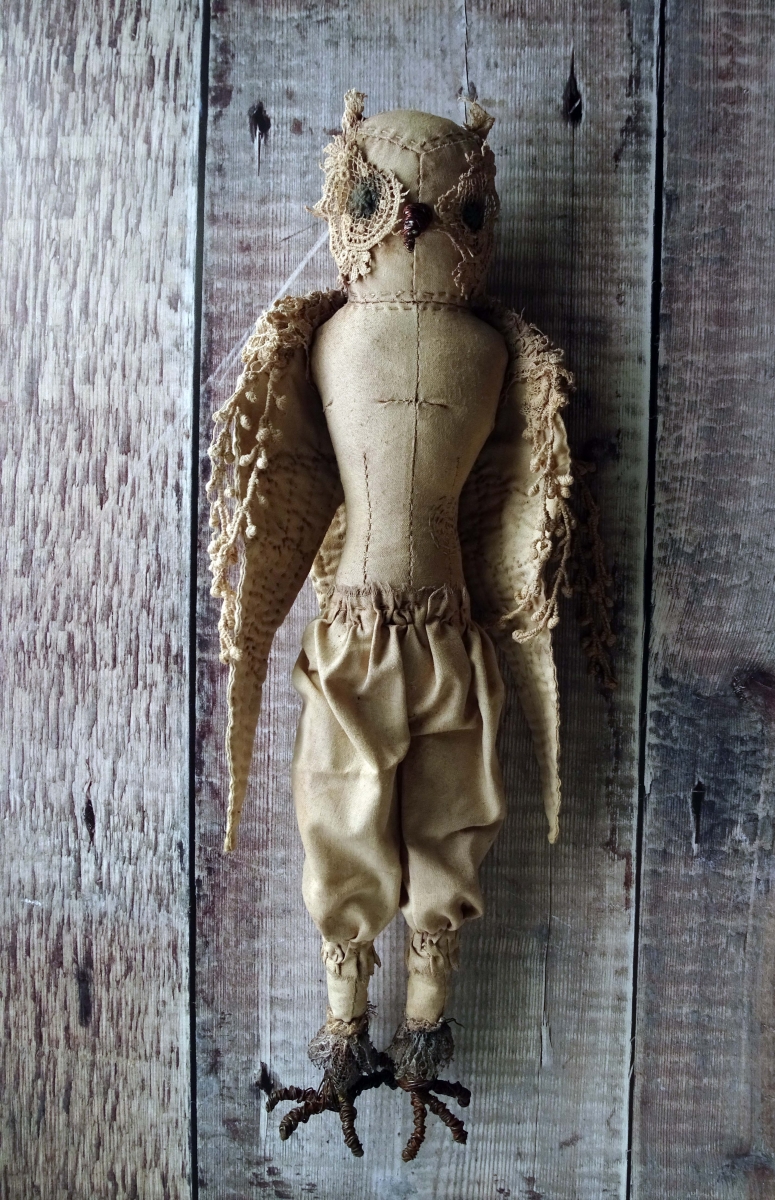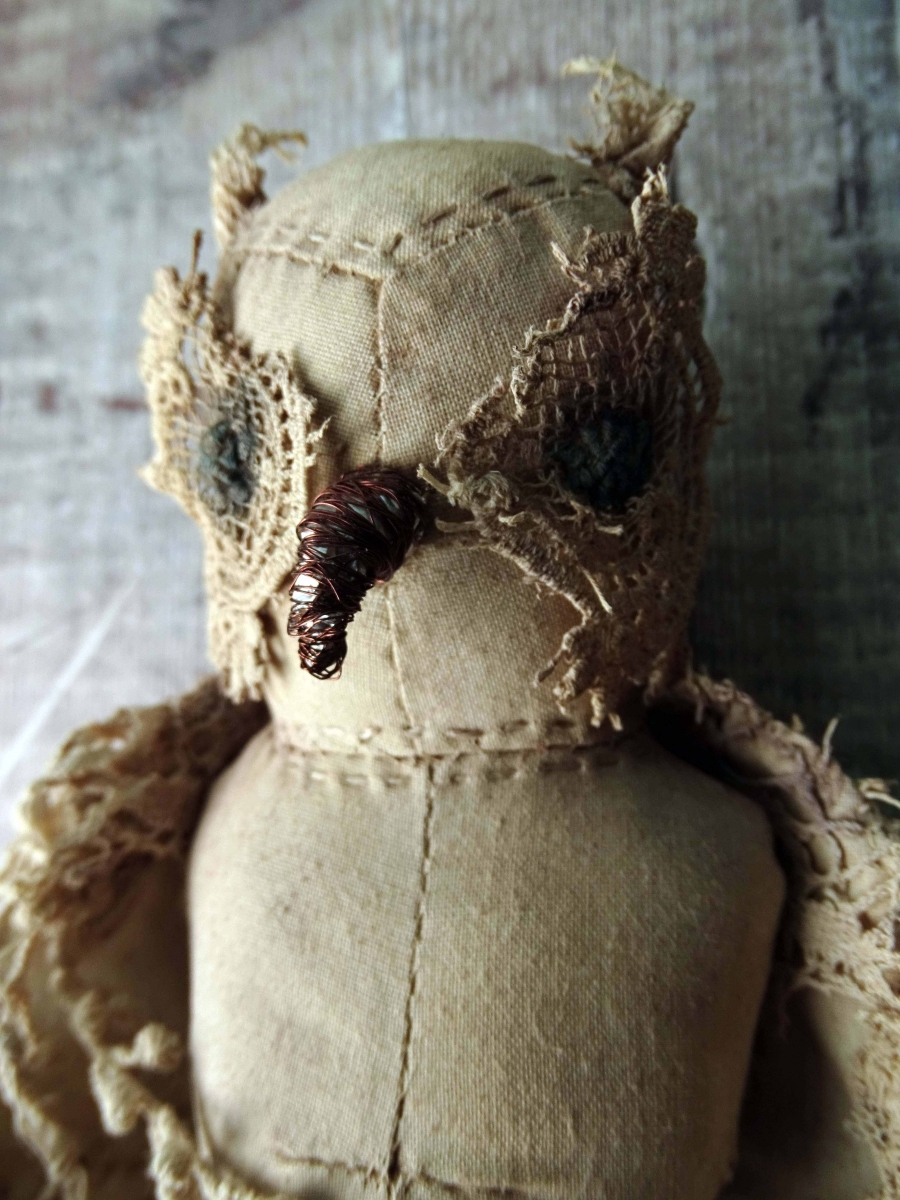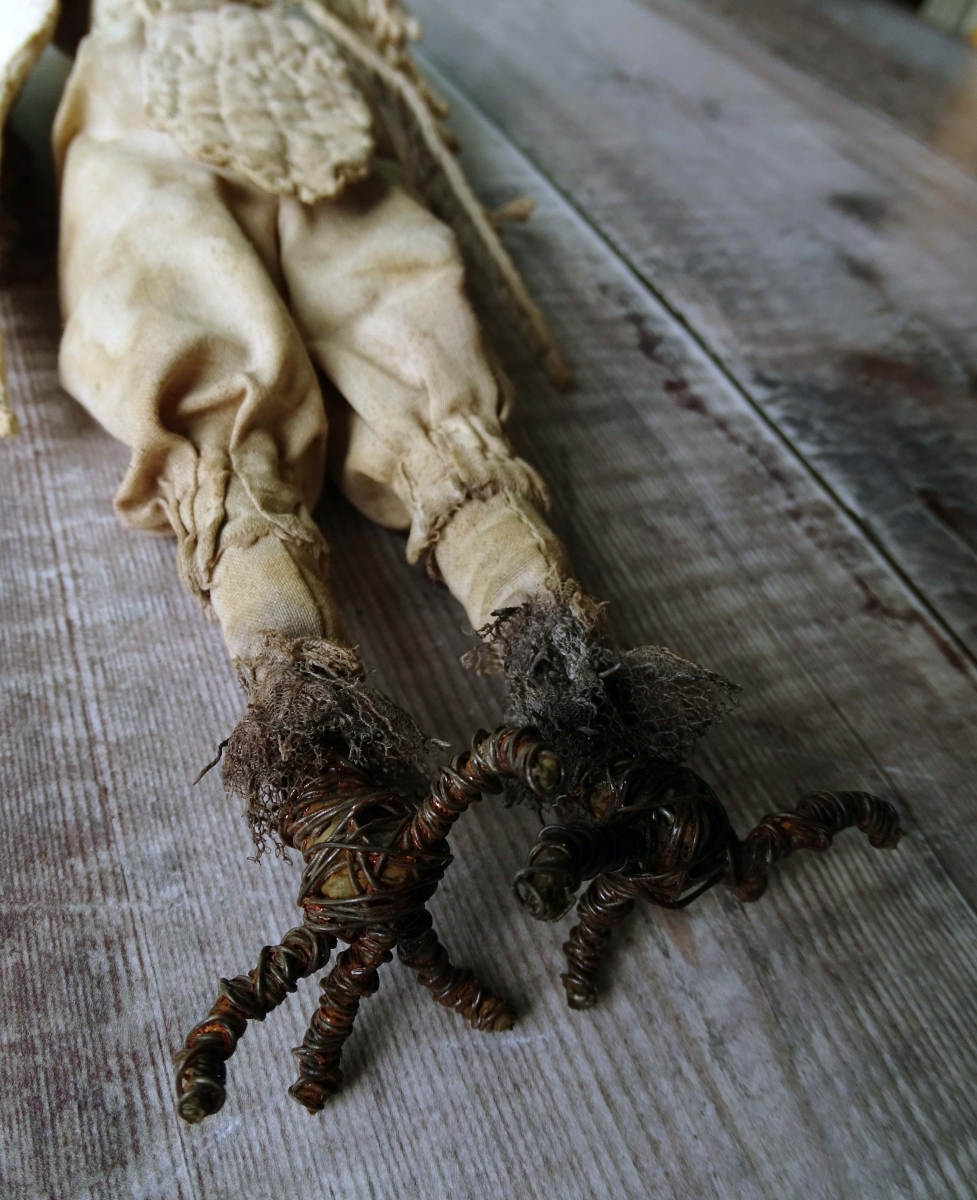 Just this week, I made Arunas with his quilted wings and tail.
Posted by Penelope O'Gara on December 08, 2019 |
So, a couple of weeks ago I drove from Somerset to Glasgow to attend the first doll-making workshop given by Johanna Flanagan (she of the Pale Rook). Not that I am an inveterate workshopper (this was only my second, the other being wirework which helped in the development of antlers and fairy wings), but I do believe this was rather special. I am certainly happy with what I learned...
Firstly, a stuffed doll flat-patterned on the spot, adorned with scraps of antique lace.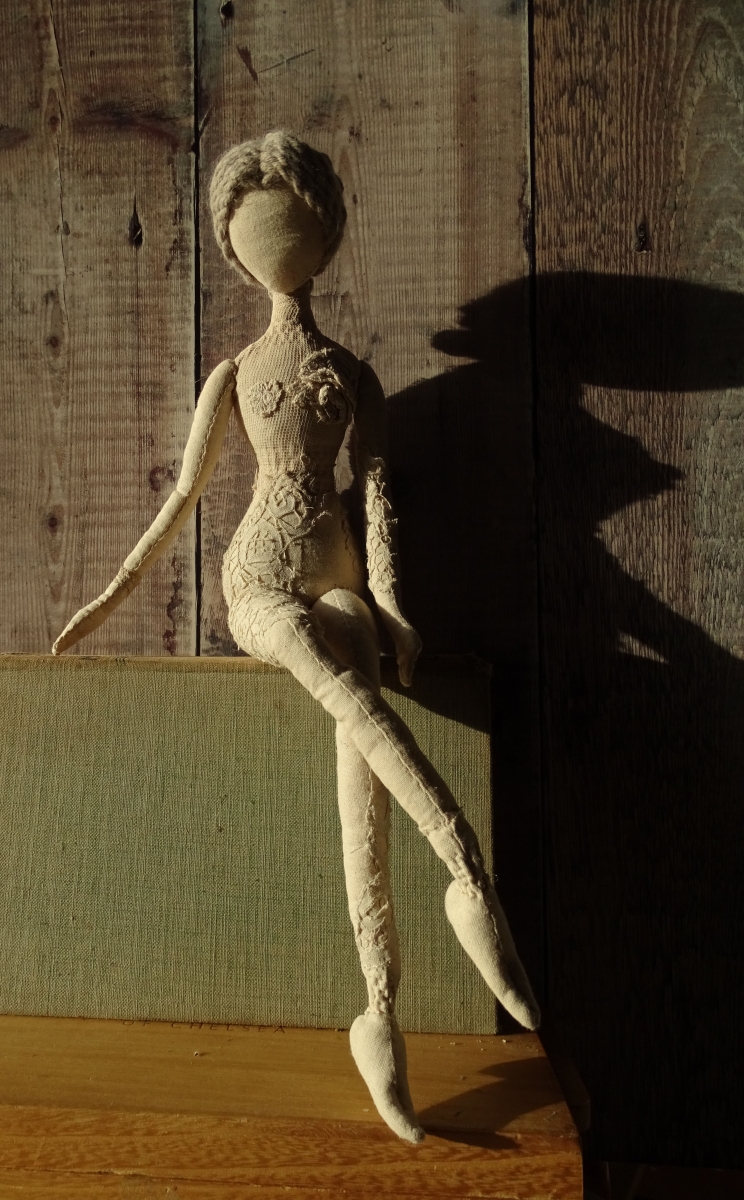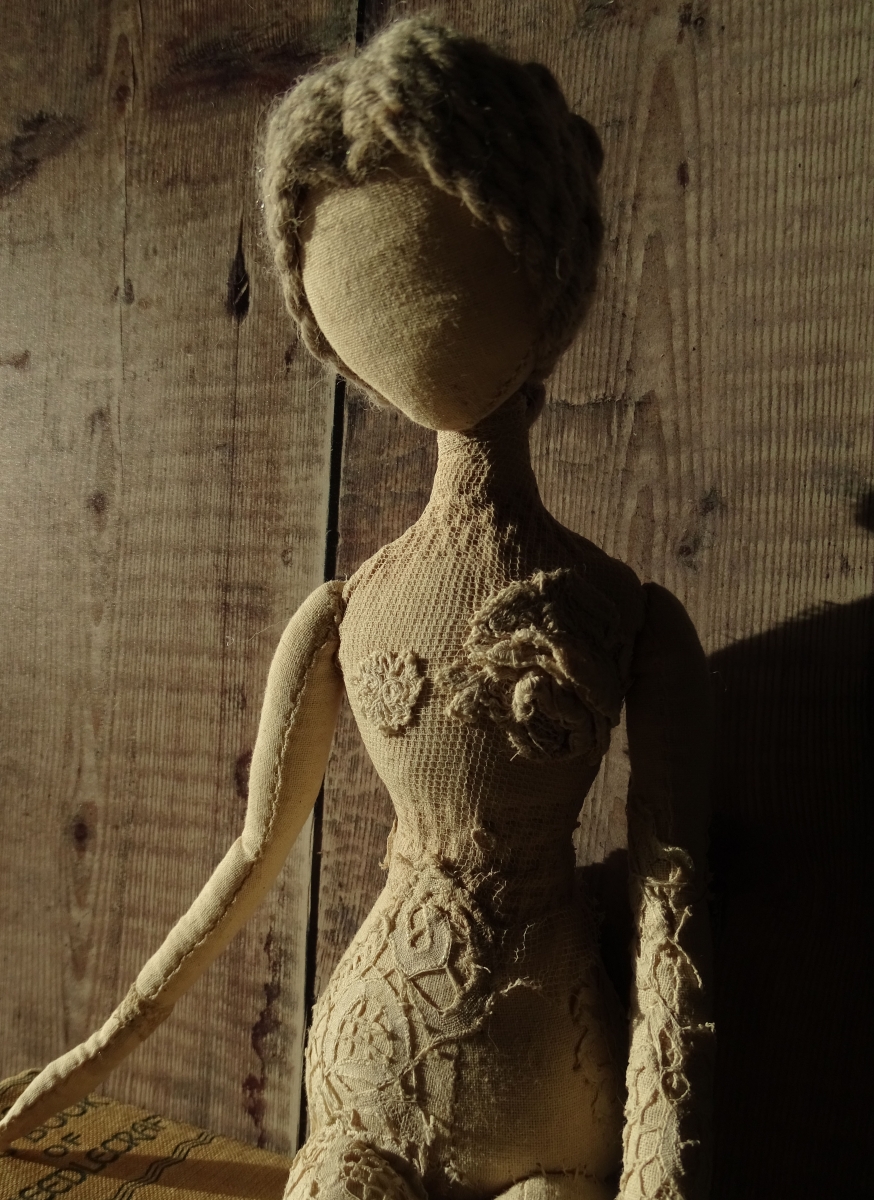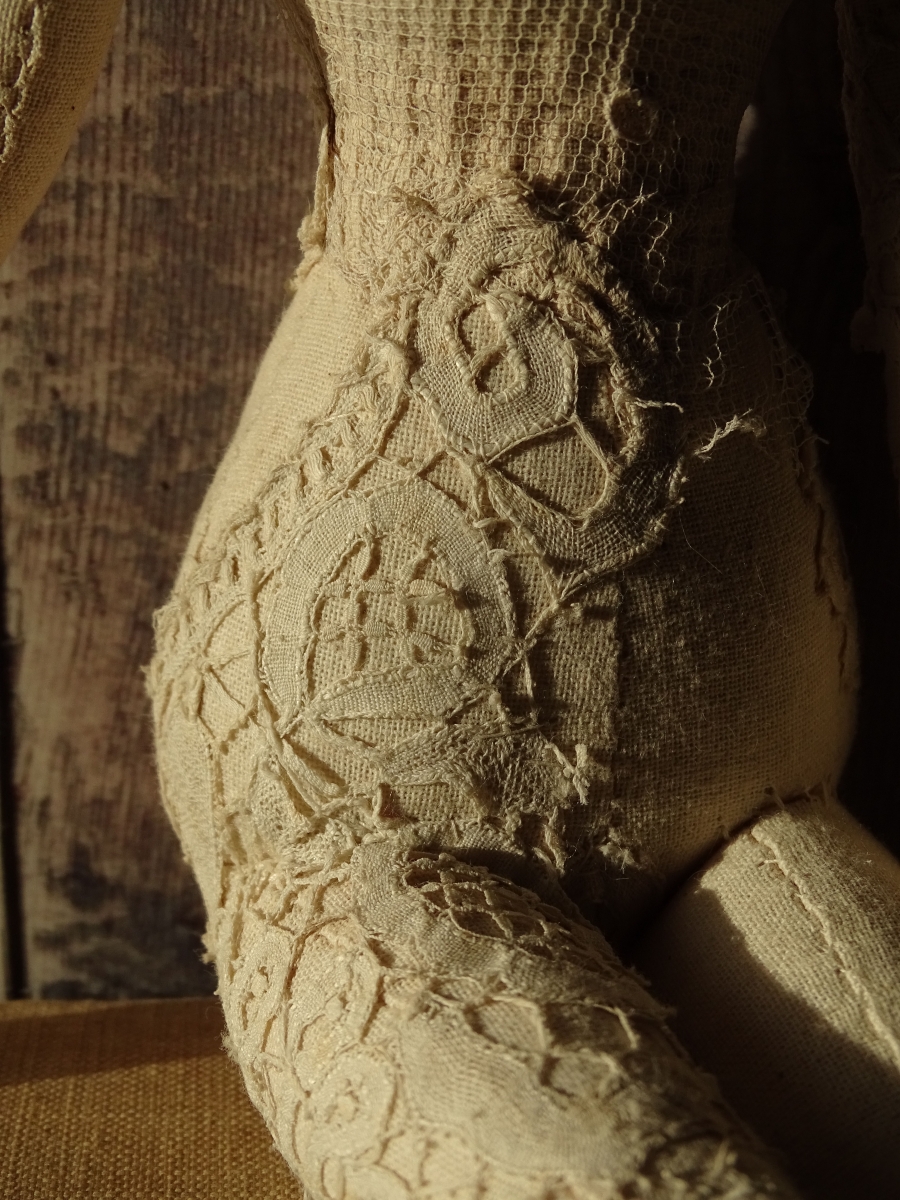 ---